AXIS Companion
Professional video surveillance made simple
Easy and intuitive surveillance
Secure remote access to video
Mobile app for freedom of use
Alert notifications
Efficient system management
AXIS Companion video management system is simple to set up and even simpler to use. A truly flexible and reliable recording solution that gives you effortless control from anywhere.
Available at any time, from anywhere
You can have effortless control over your security camera system and all your video, all the time. Real-time alert notifications keep you aware of any suspicious activity and can be customized to suit your needs. With Axis Secure Remote Access technology, you can control your cameras from anywhere, and view and export recorded footage.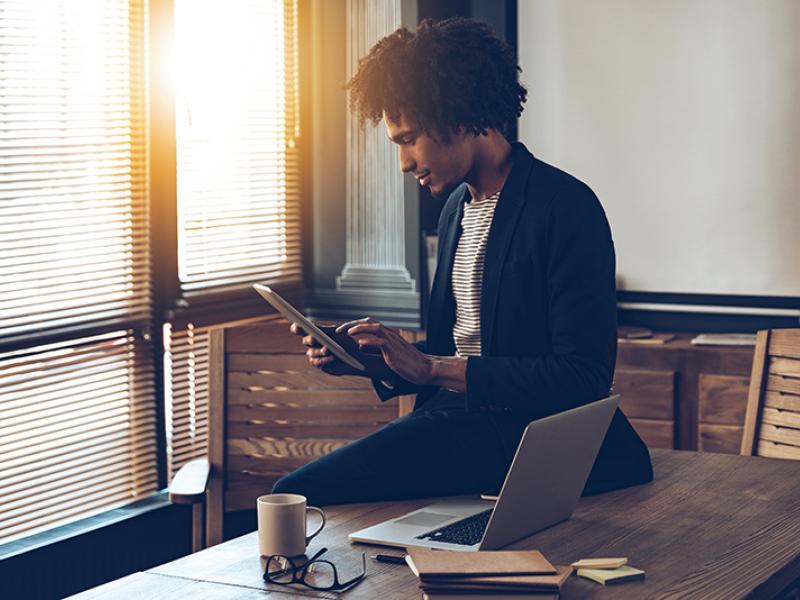 Remote System Management
Eliminates the need to be on-site for simple maintenance and offers the ability to remotely support and maintain existing surveillance systems with a complete overview of the system status. Smooth and effective troubleshooting with direct action, makes it possible to manage your system with operations such as: Manage user permissions, upgrading devices and restarting devices.
Integrate video, audio and more
AXIS Companion video management software is designed and validated to perfectly match Axis products and features. A tight integration of network cameras, audio and network intercoms ensure you will get the most out of your surveillance system. Our solutions are easily adapted to your business and seamlessly expand with your needs - which provides endless possibilities for building a set-up suitable both for today and tomorrow's challenges.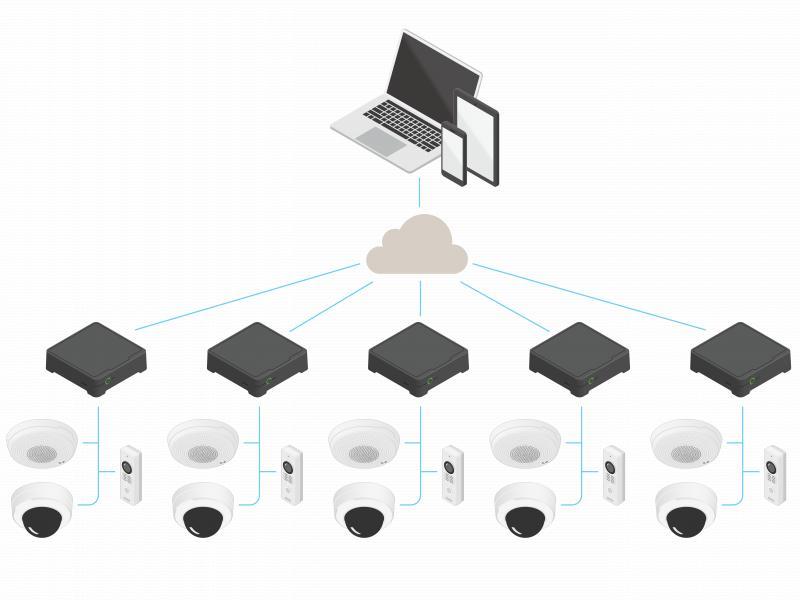 Flexible and reliable recording solutions
AXIS Companion VMS combined with AXIS S3008 Recorder - scales with the needs of your business. Grow your business, change your current needs and remain safe and confident - knowing that Axis can provide the optimal solution. Because when your business grows, so should your security solution. Images can also be recorded onto an SD memory card in each camera. Axis offers a wide range of high endurance SD cards optimized for surveillance.
The solution can easily be scaled up from a single site, to provide surveillance for multiple sites such as whole national chains.
Compatible products
Customize, enhance and add functionality to your solution.
Discontinued products
The following compatible products have been discontinued.
AXIS Companion IP cameras
Audio system devices
Explosion-protected cameras
Fixed box cameras
Fixed bullet cameras
Fixed dome cameras
Modular cameras
Network intercoms
Network speakers
Network video recorders
Onboard cameras
PTZ cameras
Panoramic cameras
Positioning cameras
Free download
AXIS Companion version 4 (Windows 64 bit only)
AXIS Companion Mobile app in App store
AXIS Companion Mobile app in Google store
note
AXIS Companion solutions that include AXIS S3008 Recorder support Axis cameras and encoders with firmware 5.50 or higher. AXIS Companion solutions not including AXIS S3008 Recorder support Axis cameras and encoders with firmware 8.40 and later. Important information regarding devices with firmware 5.50.
Support and resources
Need Axis product information, software, or help from one of our experts?
Supporting documents
Get datasheets, manuals, specifications and other resources for this product.
Go to product support
Help center
Learn more about how you create and manage a system.
Get the help you need
Technical support
Contact our support staff for efficient, one-on-one assistance with your Axis products.
Get in touch