Smart video surveillance for the hospitality industry
Hotels and restaurants
Whether you are responsible for a boutique hotel or a chain of quick service restaurants, Axis network video and audio solutions can protect your guests and staff, and help your operations run smoothly.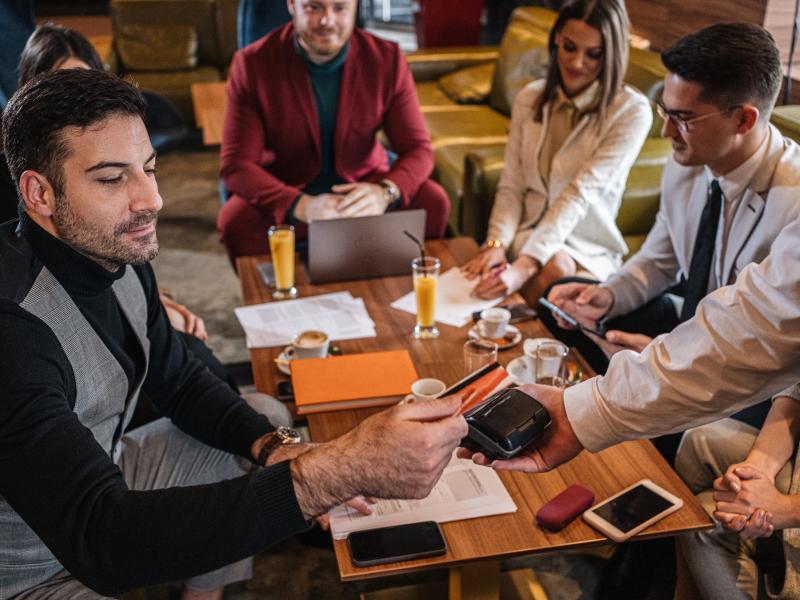 Network video and audio that serves your customers
Axis network surveillance solutions provide the platform for you to deliver better customer experience in your hotels and restaurants. Our hardware lets you discreetly cover all areas of your properties – both inside and out – from a central hub. With support from analytics you can automatically identify blocked emergency exits, aggressive or suspicious behavior and more – letting you take action to avoid the kinds of security incidents that can damage your reputation. Axis solutions can also monitor waiting times, tidiness, and service standards, letting you make informed changes that support your brand and keep customers coming back.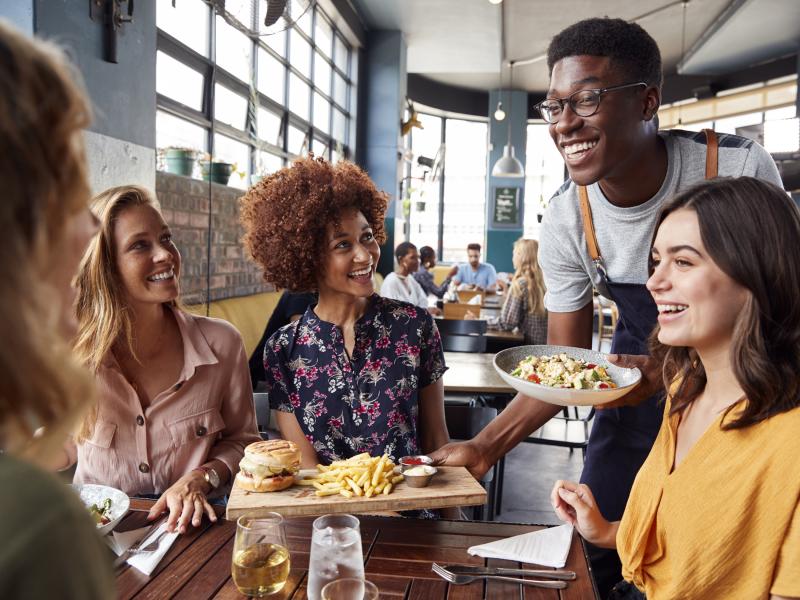 Keep your restaurants safe, secure, and hygienic
Axis technology lets you optimize your surveillance network for restaurant environments. You can choose cameras that deliver high-quality footage in low light – perfect for softly-lit restaurants – to spot theft and fraud at points of sale, and to support hygiene and cooking processes in kitchens. Add network loudspeakers to enable communication with staff and guests, and access control solutions to prevent unauthorized entry and to simplify goods deliveries. AXIS Live Privacy Shield is an example of how intelligent analytics can enhance security – it provides real-time dynamic masking, for video surveillance that respects your guests' privacy. 
Axis solutions are ideal for fast food and quick service restaurants. You can monitor multiple branches remotely, and high-definition video can be optimized for drive-thrus, pick-up areas, and car parks. You can even add software to detect loitering near unmanned counters.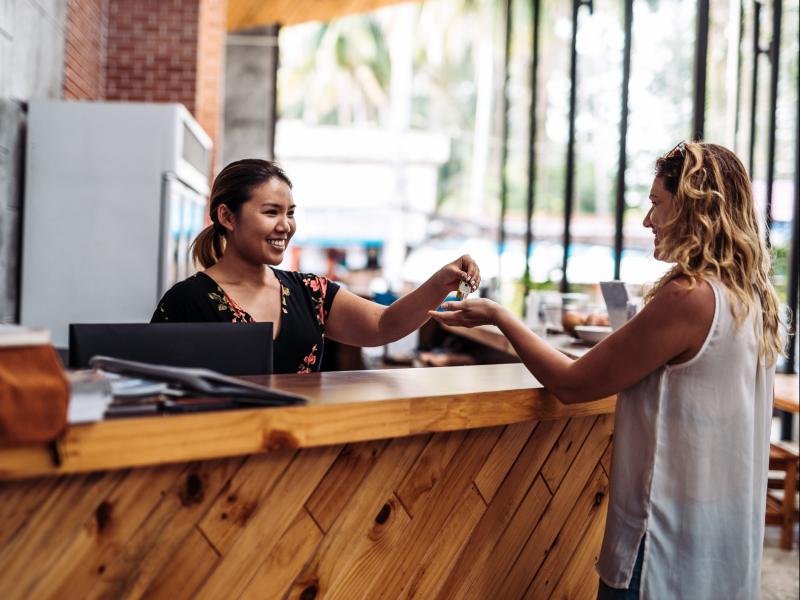 Secure hotels that respect customer privacy
With Axis solutions, hotels can discreetly protect guests and staff, and strike a balance between giving guests peace of mind and observing their privacy. An integrated solution can combine cameras selected and optimized for specific locations (front desks, corridors, lobbies, private areas, self-checkouts etc..) with network door stations and loudspeakers. From there, analytics software can deliver smart functions, like baggage tracking and poolside security, without compromising guests' privacy. Video analytics can even support in improving service levels throughout your hotel, by queue management and staff allocation. 
Hospitality
Kalahari Resorts & Conventions
A security overhaul gave Kalahari Resorts hundreds of new, intelligent surveillance cameras and body-worn cameras from Axis Communications, which are helping drastically reduce theft, improve safety efforts, and counter injury claims.
Explore this story
Hospitality
Mysore Palace Board
Cutting edge surveillance helps the heritage site with automated crowd management.
Explore this story
Hospitality
Hyatt Hotels
Hyatt Hotels revamps its security measures using IP cameras and accessories.
Explore this story
Hospitality
Cafe SOO
Café Soo, a gallery-type coffee shop is using Axis network camera and audio solution to monitor the entire store without blind spots, check the store situation remotely with mobile device 24/7, and play background music to provide a comfortable atmosphere for customers.
Explore this story
Hospitality
Van der Valk Princeville
New solution provides improved efficiency for employees and a safe, secure environment for hotel guests.
Explore this story