AXIS T8415 Wireless Installation Tool
Simplicity in your hand
Multiple camera discovery, including ONVIF
Wireless connection to handheld devices
Native app for installation of Axis cameras
Powerful battery
Support for PoE+
Easy and intuitive to use
AXIS T8415 Wireless Installation Tool is an easy-to-use tool that help installers during the installation of IP cameras. The tool includes a free-of-charge application which is compatible with Android and iOS devices. The app is called AXIS Wireless Installation Tool, downloadable from App Store or Google Play.
The live video feed is displayed on the smartphone via a direct Wi-Fi connection. From the live video it is easy to access basic key features to set the camera's optimal viewing angle, focus and IP settings.
AXIS T8415 powers up the network camera directly from its powerful battery and offers an integrated Wi-Fi access to connect with the smartphone for easy and quick view of camera Live view.
Wireless connection
AXIS T8415 powers up the network camera via Power over Ethernet, thanks to its powerful battery and offers an integrated Wi-Fi access point to connect with the handheld device for easy and quick view of the camera Live view and basic setings.
Through a USB port on AXIS T8415, the handheld device is always charged and ready to be used.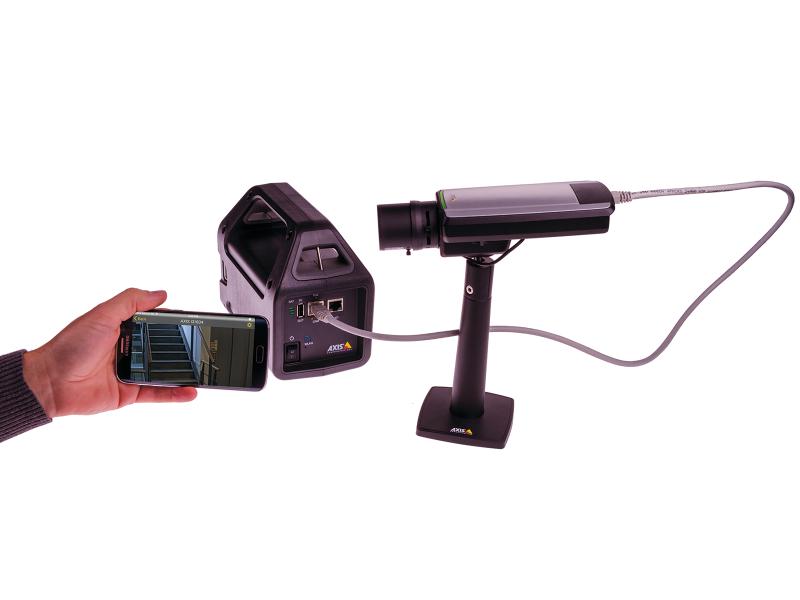 Install more cameras
Be more productive when installing cameras thanks to its quick and easy features together with a powerful battery that last the whole day.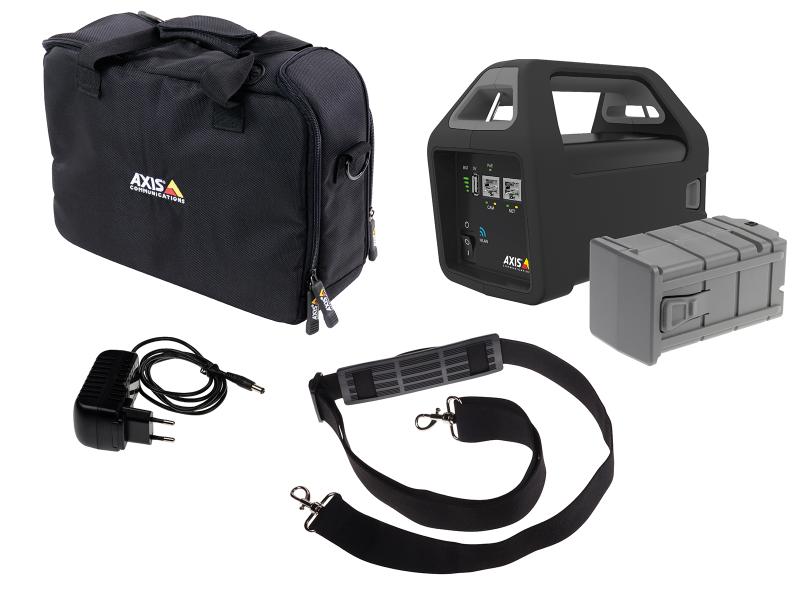 All-in-one kit
Why not make it ever simpler with a kit that includes one AXIS T8415, one extra battery and the custom-made installation bag. Everything you need to get going, like important installation equipment, from network and power cables to screws and tools.
Discontinued products
The following compatible products have been discontinued.
Audio system devices
Fixed box cameras
Fixed bullet cameras
Fixed dome cameras
I/O devices
Modular cameras
Network door controllers
Network intercoms
Network speakers
Onboard cameras
PTZ cameras
Panoramic cameras
Positioning cameras
Radars
Specialty cameras
Thermal cameras
Video decoders
Video encoders
How to buy
Axis solutions and individual products are sold and expertly installed by our trusted partners.
Want to buy Axis products?
Find resellers, system integrators and installers of Axis products and systems.
Find a reseller
Want to sell Axis products?
Interested in becoming a reseller? Find contact information for distributors of Axis products and systems.
Find a distributor
Become a partner
Are you a reseller, distributor, system integrator or installer? We have partners in nearly every country in the world. Find out how to become one!
Become a partner
Part number for ordering
| Name | Axis region | Part number |
| --- | --- | --- |
| AXIS T8415 Wireless Installation Tool | AU, BR, EU, JP, KR, UK, US | 5506-231 |
Support and resources
Need Axis product information, software, or help from one of our experts?
Documentation and software
Get product-specific information, firmware and software.
Go to documentation and software
Technical support
Contact our support staff for efficient, one-on-one assistance with your Axis products.
Get in touch
Axis 3-year warranty
Get information and details on your 3-year product warranty.
Go to warranty