Keep residents and
visitors safe 
Public safety
A smart city is a safe city. Axis helps cities use technology and data to protect residents and visitors. We work in partnerships that create innovative, scalable solutions for tackling crime and managing emergencies.
Partnerships for citizen safety
A key objective behind any smart city is the use of technology and data to protect residents and visitors. Axis can help cities with solutions that enable law enforcement and private security agencies to work more efficiently with citizen safety, emergency situations, and Crime investigations, making people feel safe as a result. 
By working closely with city officials and a vast network of partners, Axis creates custom network video and audio solutions for keeping your citizens safe. With these solutions, city officials can proactively address everything from crime prevention to emergency management in a cost-effective way. Our solutions are scalable and based on open platforms, so they can be integrated into existing systems and expanded when needed.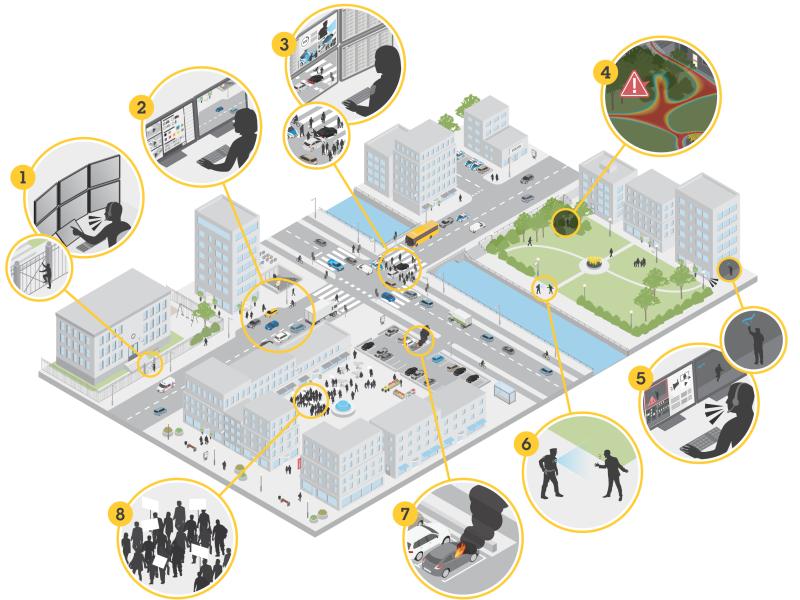 How Axis can help:
1. Situational awareness
2. Forensic search
3. Evidence collection.
4. Suspect behavior analysis
5. Deterrence for crime or bad behavior
6. Risk and compliance
7. Smoke detection
8. Crowd management
Get more information about the use cases in our brochure and learn how Axis can support your city.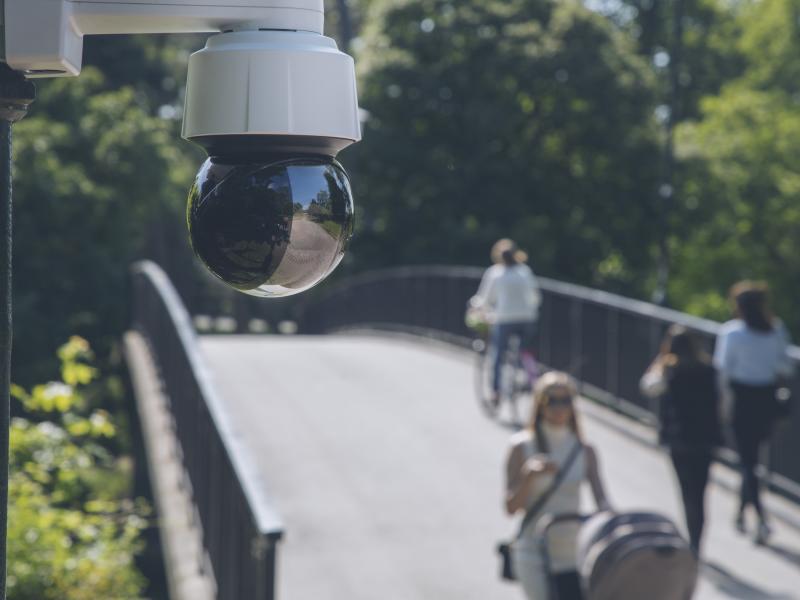 Protecting residents and visitors every day
Axis and our partners provide solutions to help you prevent, react to, and investigate crimes and dangerous incidents. We offer smart video surveillance tools that are effective in all weather and light conditions, that automatically alert security forces to ongoing crimes, and that produce admissible evidence that supports forensic investigation. Combining video and audio can take crime prevention to an even higher level – sound detection technology can alert you to unsociable behavior, integrated loudspeakers let you communicate with potential suspects and victims, and HD cameras verify situations so you can take immediate action.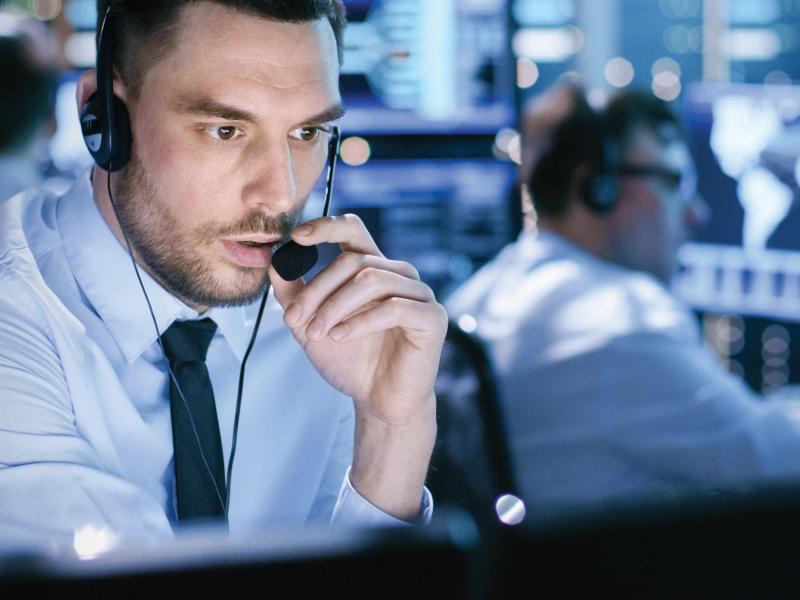 Emergency and disaster preparedness
The modern city needs to be ready for emergency situations. When man-made or natural disasters occur, it's vital that you can protect your citizens with informed decision-making and practical guidance. Our network cameras give you the situational awareness and visual verification you need to be effective in emergencies. Panic and misinformation can turn a minor crisis into a major one, so you can integrate loudspeakers to provide information and instruction via direct communication or recorded messages. You can even address vulnerabilities specific to your city, with the addition of, for example, flood sensors and smoke detectors.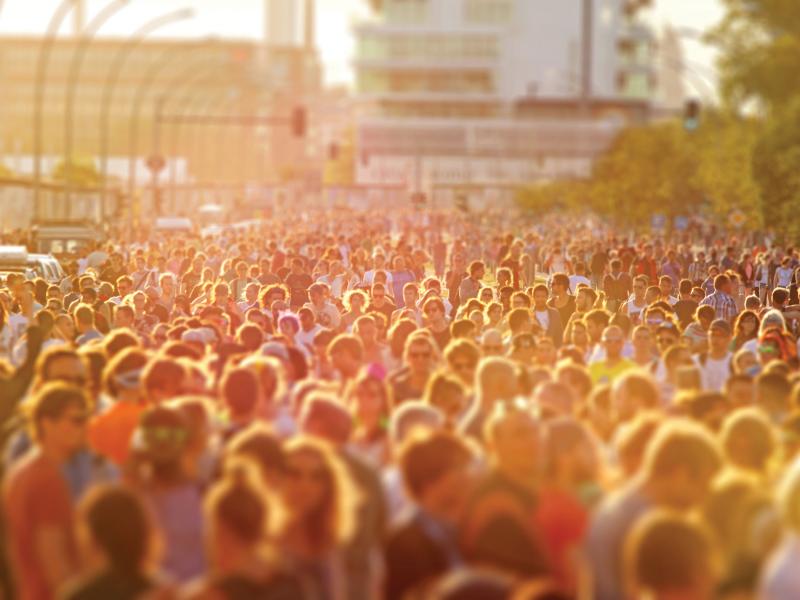 Hosting public events smoothly and safely
Axis and our partners have protected some of the world's biggest sports and entertainment events, but we are also experts in supporting smaller festivals, demonstrations, and public concerts. Preventing dangerous incidents demands situational awareness and an understanding of crowd dynamics. We provide this via multi-functional solutions that support several agencies simultaneously. This lets traffic managers, event organizers, and police and fire departments combine their expertise with a seamless, integrated surveillance network. Analytics applications like people counting and crowd detection improve your crowd management capabilities even further.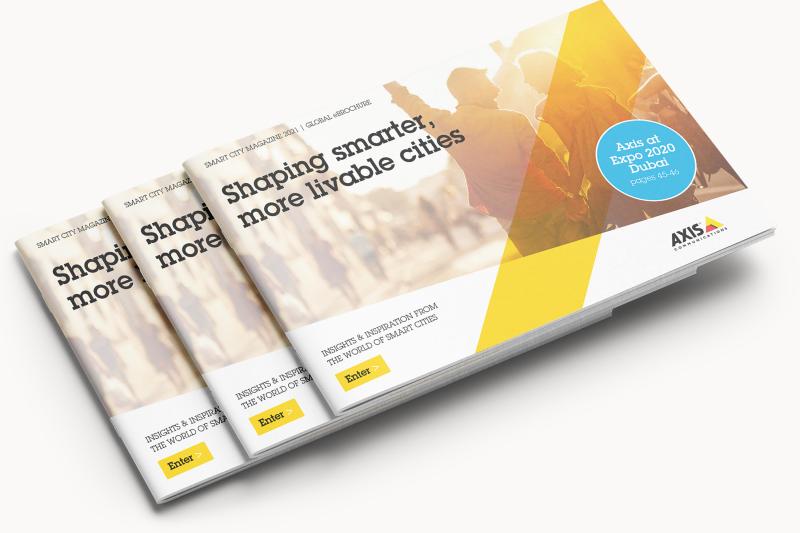 Smart city magazine
With Smart City Magazine you get inspiration from smart city articles covering trends, customer stories and innovating solutions.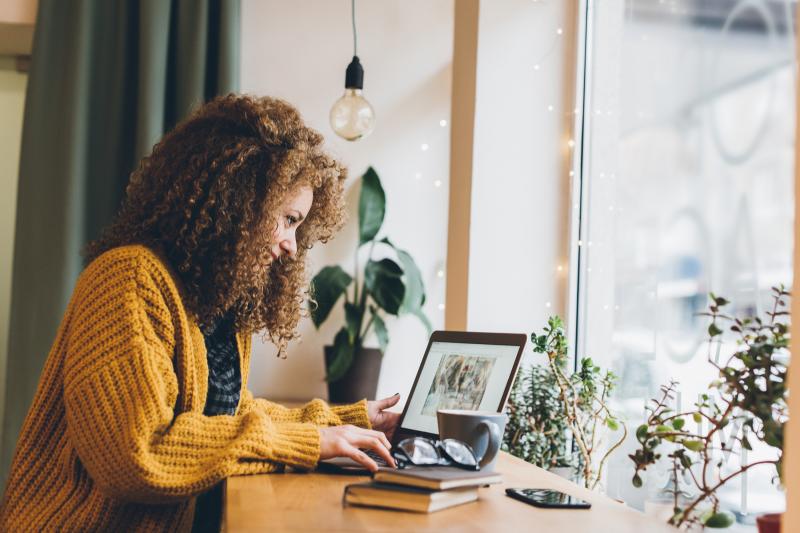 Smart city blog
Read the latest smart city blog posts on Secure insights, highlighting the latest trends and thoughts from our experts.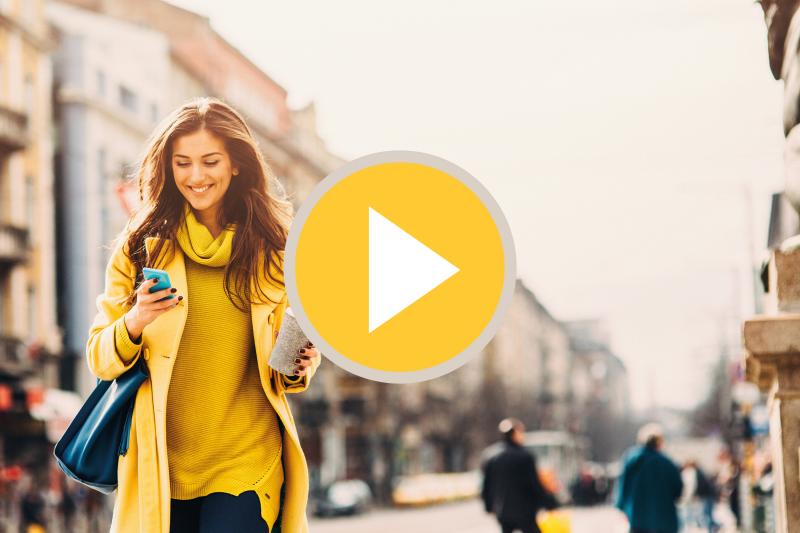 Smart city videos
Get information and inspiration from our smart city Youtube channel including customer stories and smart city use case videos.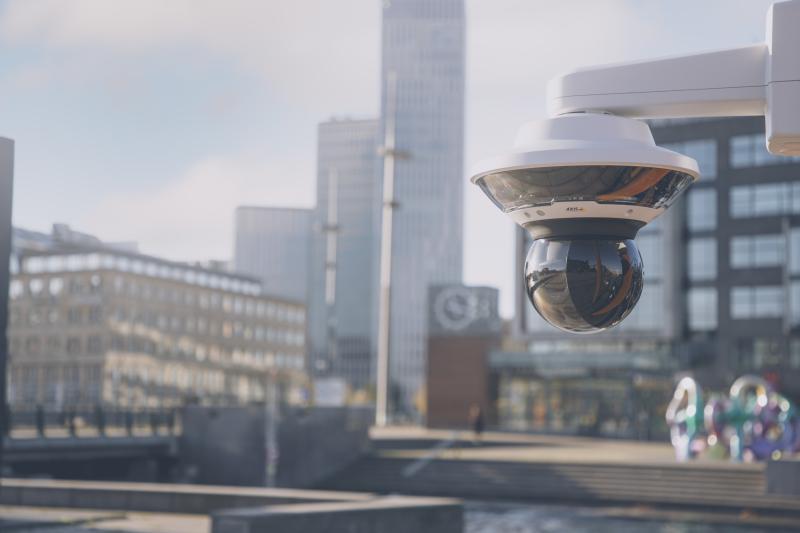 Environmental monitoring
Environmental factors like air quality and sound pollution demand careful monitoring. Axis network technology makes it possible.
Learn more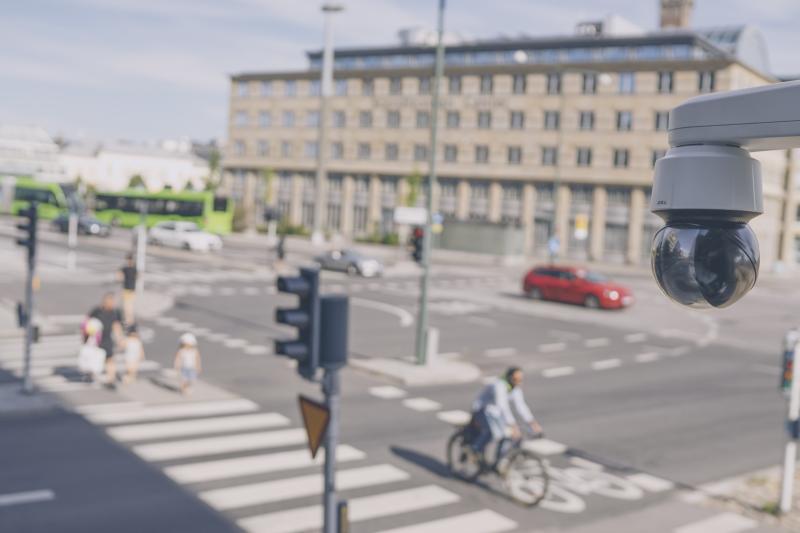 Urban mobility
Create or strengthen your network video solution for cost-effective ways to improve road safety and keep traffic flowing.
Learn more