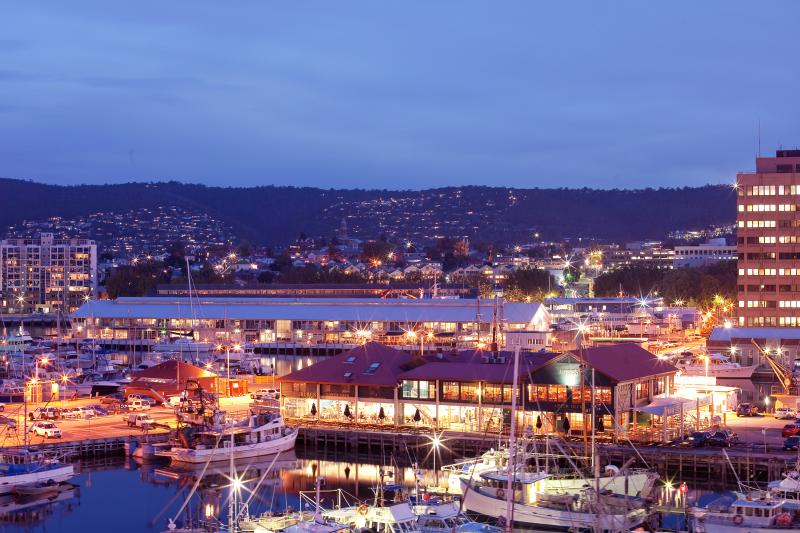 City of Hobart sets its sights on a safer central business district with Axis Communications.
Organization:
City of Hobart
Location:
Hobart, Tasmania, Australia
Customer need:
Public safety
Hobart, Tasmania, Australia,
City of Hobart is the local government body tasked with governing the central metropolitan area of Tasmania's capital city. They deployed a city-wide network of connected cameras to provide public safety for citizens.
Mission
As the local government body tasked with overseeing the safe and efficient operation of a major metropolitan center, City of Hobart needed a city-wide, connected network of smart, safety cameras that could facilitate the management of foot and vehicle traffic throughout the city. It should also provide additional public safety by enabling law enforcement officials to investigate crime faster and more easily.
City of Hobart's legacy security infrastructure had been implemented over the years in an ad-hoc fashion, with many individual closed circuit security television (CCTV) cameras and associated systems operating in their own information silos, disconnected from a city-wide integrated network. This made it difficult for City of Hobart to quickly find and retrieve detailed information for traffic flow management throughout the metro area and to assist the city's police with investigations in a timely manner.
It was a very open relationship with Axis, and we had confidence that Axis technicians would be able to work on our problems. We really felt like we had that support from them directly, and from our integration partner, Jeanneret Electrical Technologies.
Smart and Sustainable City Manager, City of Hobart
Solution
After obtaining joint infrastructure funding through the Commonwealth Government's Safer Communities Fund grants program, City of Hobart sought the implementation of a public safety camera system network that would be able to cover a large, high-traffic stretch of Hobart's central business district.
After consulting with its integration partner, Jeanneret Electrical Technologies, City of Hobart selected Axis Communications to provide it with a range of fixed dome network cameras, many of them with multidirectional capability, providing a 360-degree view to dramatically extend visual coverage of four-way intersections without the need for additional cameras.
The deployment of over 200 network cameras to some of Hobart's busiest areas has delivered City of Hobart with more than 300 video feeds with which to easily identify traffic flow or public safety issues in many areas it could not prior to the installation of the Axis cameras.
In conjunction with the implementation of video management software from Milestone, City of Hobart now has the ability to quickly find and share footage of incidents (traffic and public safety) in public areas with police to help with criminal investigations within minutes of a request from law enforcement.
I've got to say we've been absolutely blown away by the quality of the cameras. For us, they worked right out of the box. It's been a really good experience for us.
Smart and Sustainable City Manager, City of Hobart
Result
Since City of Hobart first began implementing the Axis network camera system across the Hobart central business district, the organization has vastly improved the range and capability of its safety surveillance coverage.
The installation of the smart camera system has been underpinned by the building of a fiber optic network, which provides City of Hobart with a fully centralized network model that can enable full access and control of all connected cameras in the network from a central hub dedicated to public safety within the organization.
The connectivity and control of all Axis cameras in the network has slashed the time it takes City of Hobart to respond to requests for footage of incidents from police, with the process now taking closer to 15 minutes from request to delivery, instead of days. This has dramatically improved law enforcement's ability to quickly investigate and solve crimes throughout the city.
The information and visual data delivered by the Axis camera network has also given City of Hobart the ability to analyze movement throughout the city, providing invaluable data that can be used by the organization to make better public infrastructure decisions now and into the future.
For example, data from the Axis network cameras can now be used in City of Hobart's digital twin project, informing 3D models of the city in conjunction with drone footage to enable people counting and crowd management in real-time.
Over time, it is anticipated that the full capability of the system will be utilized, providing real-time analysis and data for artificial intelligence (AI) systems that can be used to help better understand and manage movement throughout the city as it occurs.
Our partner organizations