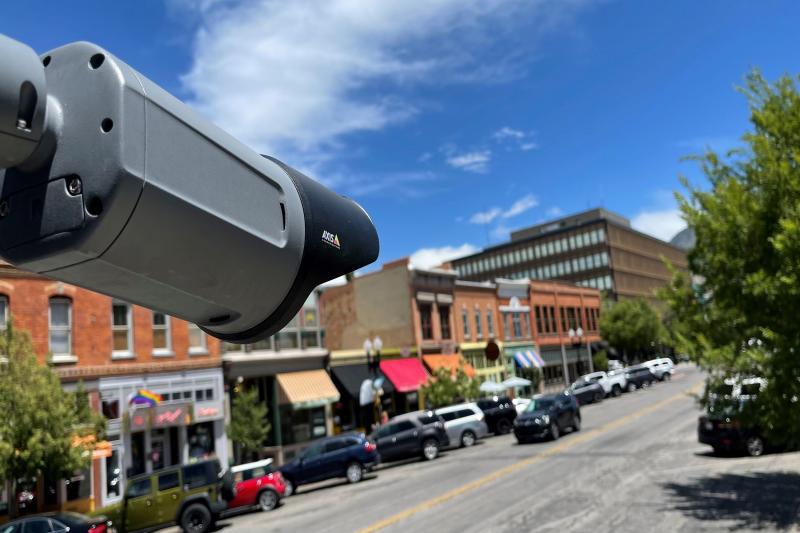 Smart cameras inform smarter strategic decisions.
Organization:
City of Ogden
Location:
Ogden, Utah, United States
Customer need:
Public safety, Incident detection, Remote monitoring, Property and asset protection
Ogden, Utah, United States,
The city of Ogden and its police department use Axis cameras to proactively fight crime, identify hot spots, and reveal trends that help the municipality optimize deployment of resources and maintain a safe city.
Mission
Historically, Ogden, Utah struggled with the unenviable reputation of being a high-crime city. Though short staffed at times, the police department was determined to turn that image around. To do that they needed tools that could help them deploy officers more strategically and effectively. They sought a trusted surveillance technology partner who could help them realize their vision of safer, more secure city streets, parks, municipal buildings, and critical infrastructure. Any proposed solution not only had to provide better situational awareness and high-quality forensic evidence, but easily dovetail with the city's existing security technology.
Solution
Digital Systems Installation (DSI), an Axis partner, expanded the city's existing surveillance network with Axis network cameras. The cameras feed into the Area Tactical Analysis Center where analysts review and process event footage. Being open platform based, Axis cameras integrate with the city's legacy video management system and cameras, saving them the cost of ripping and replacing their original investment. The open platform design also aligns with the city's forward-thinking philosophy because the cameras can integrate with network audio, third-party video and audio analytics, and future technologies.
Result
The real-time video and trending data captured by the Axis cameras and analytics help the police department to deploy officers more strategically without sacrificing community safety and security. Analysts at the Area Tactical Analysis Center (ATAC) monitor the cameras and push out snapshots of events to first responders, keeping them apprised of what they'll be facing before they arrive on the scene, such as an assailant with a weapon. In unmanned locations like water treatment facilities, staff can remotely monitor the Axis cameras to determine whether a motion alarm was triggered by an intruder with ill intent or a curious deer jumping the fence.
Whether it's our bustling business district, our beautiful parks, a large construction project or other high priority location, it's a lot to manage with a relatively small police force. Axis gives us the situational awareness we need to be more strategic in deploying the resources we have without sacrificing community safety and security.
Chief of Ogden City Police Department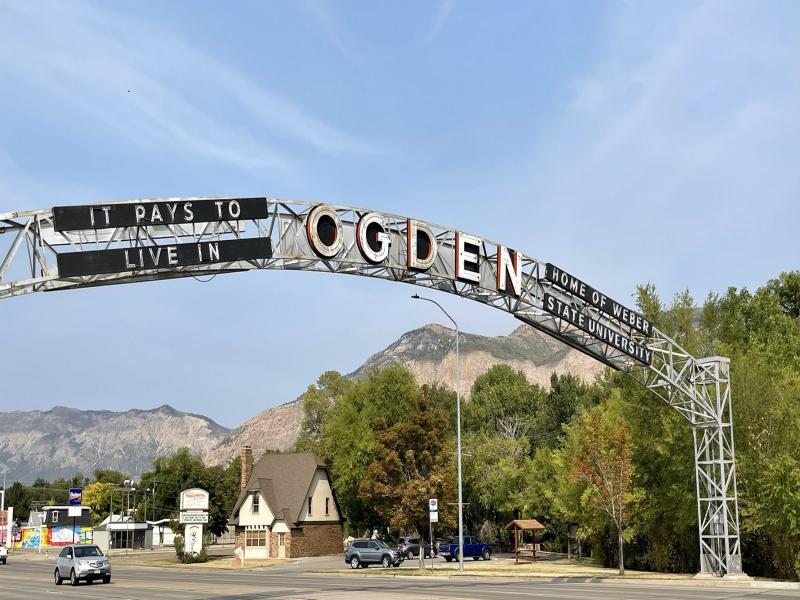 Changing the image narrative
The city of Ogden, Utah, which has a population of 90,000, sits at the confluence of the Weber and Ogden Rivers, just 10 miles east of the Great Salt Lake and 40 miles north of Salt Lake City. A prime location for outdoor recreation enthusiasts – from world class skiing to kayaking and mountain biking – the city has become a big draw for both tourists and new businesses. Its current economic renaissance has been due in large part to the Ogden City Police Department's concerted effort to curtail crime on its streets and in its parks.
"Like most police departments across the United States, we're understaffed and finding it hard to hire qualified candidates to fill our open positions," says Eric Young, Chief of the Ogden City Police Department. "So, we've turned to technology to help our officers work smarter, more strategically with the resources they have at hand."
That decision has paid off dramatically. In the last four years, the city of Ogden has been able to reduce incidents of violent crime by more than 30%. They've been able to curtail nuisance problems with the homeless in city parks and the vibrant downtown business area and transform Ogden from a blighted, high-crime city to a revitalized, safe community experiencing phenomenal economic growth.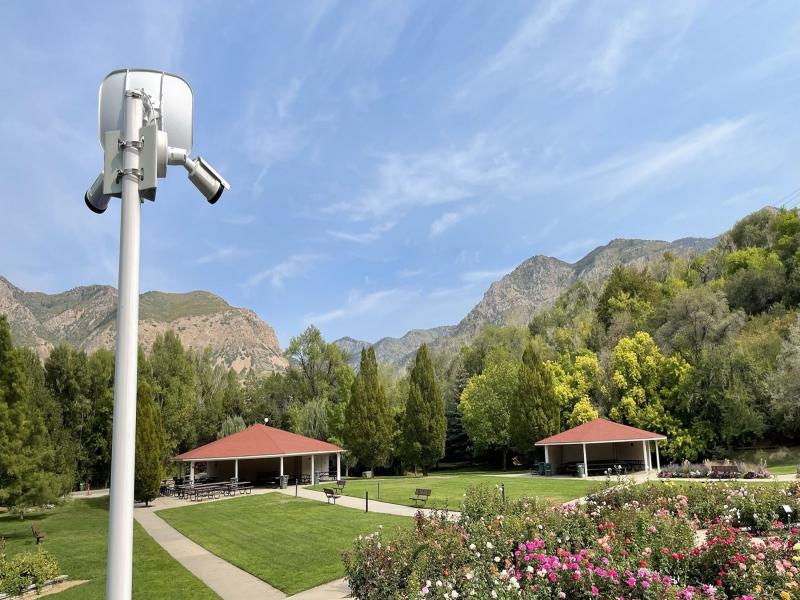 Choosing a forward-thinking technology partner
The city of Ogden was drawn to Axis camera technology not only for the quality of the video, but the design philosophy of the company. "Axis built their whole camera system around open architecture and compatibility with third-party devices," states Curtis Fielding from DSI Digital Systems Installation. "This allows the city to add on new technology and software going forward as needed instead of being locked into a proprietary system that stifles growth and innovation."
The open design has also been instrumental in integrating the Axis cameras with the city's existing video management system and legacy cameras. "The great thing about the Axis cameras is that we didn't have to pull out our entire camera system or change any of the underlying foundation, which would have been prohibitively expensive," shares Andy Lefgren, IT Director for the city of Ogden.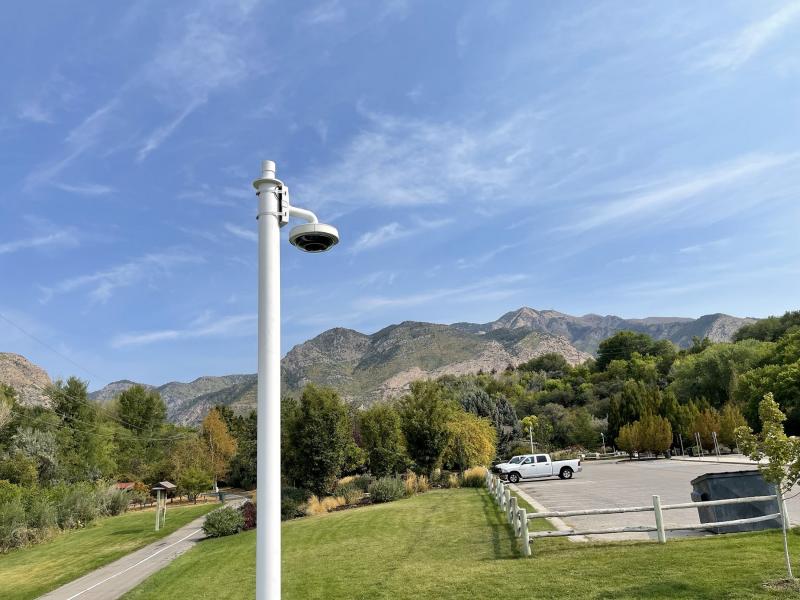 Today 90 Axis cameras are deployed throughout the city from Axis' wide portfolio. Most are deployed overtly to monitor public parks, business districts, critical infrastructure, and high crime locations. The police department's Strike Force uses more discrete Axis models for their covert surveillance and sting operations. Lefgren says the city has been so pleased with the performance of these cameras that as legacy cameras reach their end of life, they'll be replaced with more advanced Axis models.
Tackling high-crime areas
"Recently we've had a significant uptick in our homeless population," reports Chief Young. "And that's impacted the public's enjoyment of some of our parks."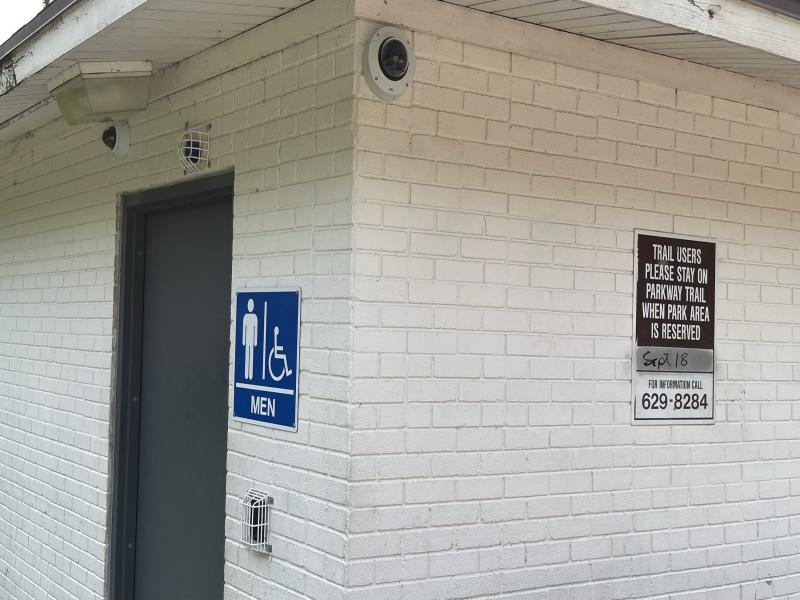 Despite routine drive-by patrols of the area, police had no idea of the volume of negative activity that was occurring until Axis cameras were put in place. "We thought we were just dealing with environmental crimes like garbage and urinating in public," explains Chief Young. "But with the Axis cameras running 24/7, we were able to see that drug deals and other violations were taking place in the shadows."
Drawing on the metadata collected from the cameras, analysts at the ATAC were able to detect certain trends and advise the police as to when activity in specific locations was most egregious. 
"Based on what we learned from the video and the trend analysis we were able to devise a better strategy for eradicating problems in those areas," states Chief Young.
This combination of proactive surveillance and data analytics have also been applied to other problem areas in the city such as the vibrant business district known as the 25th Street corridor. "We do a lot of overt surveillance in that area, placing Axis cameras in highly visible blue-light structures as a deterrent to crime," says Chief Young. "Being able to see what's happening, especially on the street after the bars close, has helped us be more proactive in scheduling timely patrols and responding to violations."
As a result of this strategy, there's been a significant reduction in calls for service from one particularly troublesome establishment that had been negatively impacting adjacent businesses.
For David Weloth, Manager of the Area Tactical Analysis Center, there's enormous value in creating a real-time synergy between the officers on the street and the analysts at the ATAC. "Instead of a dispatcher simply communicating to officers over the radio about a call that's come in, they can send snapshots from any cameras on the scene," explains Weloth.
It could be a picture of a suspect, a victim, a vehicle fleeing the scene or even bystanders who witnessed the event. Supplying responding officers with such critical visuals in advanced helps them get right to the heart of the matter when they arrive at the incident.
"Equally important," says Weloth, "Analysts continue to watch those live feeds, advising officers with additional perspectives of the scene. It could be a warning that an assailant is approaching from behind with a baseball bat or knife, or the direction taken by a fleeing vehicle."
Tapping into the diverse portfolio of Axis cameras
Like with most cities, Ogden finds that different locations present different challenges for surveillance. As a consequence, they've dipped deep into Axis' broad camera portfolio – drawing on camera models ranging from fixed domes with extreme low-light sensitivity to models with high-speed capture and built-in microphones and speakers.
For instance, in large areas like public parks and water treatment facilities, they've opted to deploy Axis P- and Q-line bullet and dome cameras that deliver clear video no matter the lighting conditions. To deter crime in the business district, they've affixed Axis P-line multi-head panoramic cameras with 360-degree fields of view to highly visible blue light poles.
The same panoramic cameras, along with AXIS Q61 Series high speed pan-tilt-zoom cameras with long range optimized IR, are being deployed on mobile trailer units that police officers can easily transport to different locations as needed. To protect the city's primary municipal building, the IT Department is configuring a highly proactive, early warning system that integrates Axis P-line dome and bullet cameras with advanced analytics and other security devices.
Visions for future technology integration
"Axis cameras are great data gathering machines," says Andy Lefgren. "It's our job to intelligently manage that data. With the help of analytics, we're now moving from gut-driven decisions to ones driven by data – and more importantly, the correct data."
Going forward, Lefgren is already exploring opportunities to integrate Axis cameras with network audio, video and audio analytics, panic buttons and fire alarms at municipal buildings to improve their shelter-in-place protocols and emergency procedures. The city is also considering integrating network audio as a deterrent in locations like parks and water treatment facilities, where they would be programmed to broadcast warnings to intruders to vacate the premises.
When it comes to ensuring the safety and security of the city, Ogden police take full advantage of everything Axis technology has to offer – from proactive monitoring and real-time alerts to forensic evidence to support investigations intent on bringing offenders to justice. In addition, the wealth of metadata generated by the cameras continues to provide a rich field of information for ATAC analysts to examine for trends and hot spots that the police department can use to update their strategies to combat crime and make Ogden a safer place to live, work and play.
Ogden, Utah pilots license plate camera
In a bid to better protect the city and become more proactive in their crime fighting efforts, they sought to test the use of cameras that could capture license plate details from vehicles entering and leaving the vicinity. This led to a pilot program using Rekors Systems' License Plate Recognition (LPR) software on the AXIS Q1700-LE License Plate Camera.
Our partner organizations