AXIS M50 PTZ Camera Series
Small cameras for the big picture
Pan, tilt, zoom with 5x optical zoom and 12x digital zoom
Up to HDTV 1080p
Autofocus and WDR
Built-in analytics and Zipstream
Wireless I/O connectivity – Supported in AXIS M5075-G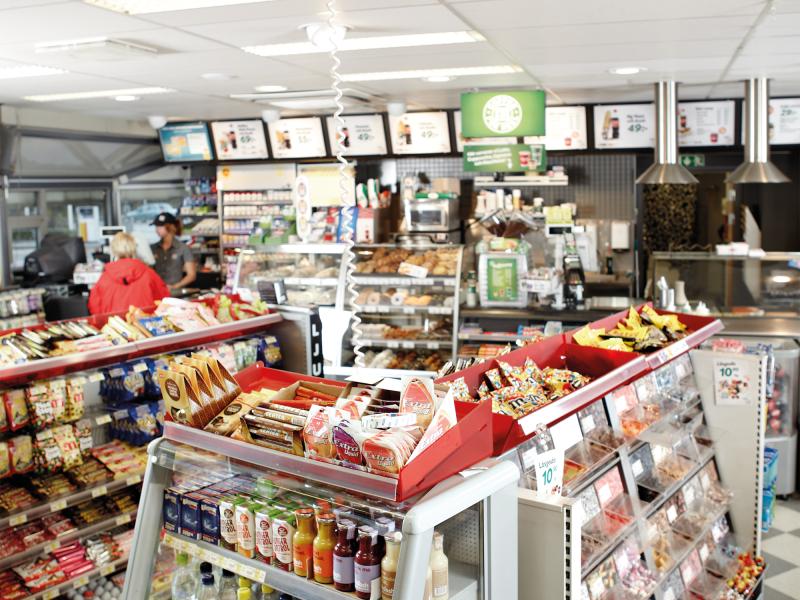 Fits everywhere
AXIS M50 PTZ Camera Series is a series of discreet, palm-sized PTZ cameras that fit in anywhere. Perfect for smaller installations, they offer an affordable way to see the big picture – and all the important details.
Small size. Small price. Complete coverage
AXIS M50 PTZ Camera Series gives you good video quality at an affordable price. PTZ functionality - with 71° Horizontal field of view, 5x optical zoom and autofocus lets you benefit from sweeping overviews – and zoom in to get the details. The series also offers up to HDTV 1080p resolution for great image usability. And Axis Zipstream technology reduces storage and bandwidth by up to 50% without compromising image quality – for significant savings. 
Built-in analytics
Scream detection — an event is triggered when the built-in microphone detects a scream in the camera's proximity
Audio volume detection — an event is triggered via the Axis event system when the built-in microphone detects that a configurable volume threshold has been exceeded 
Removed object detection — an even is triggered when a pre-selected object in the camera's view is removed
Axis Video Motion Detection 4 — an event is triggered when movement is detected by the PTZ camera in a predefined area of your choice 
Cut the cords – with wireless I/O connectivity
AXIS M5075-G features wireless I/O connectivity with Z-Wave Plus® devices. This means that the camera can communicate with up to six devices in a system setup using on/off commands. If, for example, a door or a window is opened, the device can automatically alert the camera to change its preset position. Installation costs are kept down since no additional cabling is needed and the devices can be flexibly relocated.
Please note: AXIS M5075-G is only for sale in US, Canada, Japan and Europe (excluding Russia)
Compare products
| | AXIS M5000 | AXIS M5000-G | AXIS M5074 | AXIS M5075 | AXIS M5075-G |
| --- | --- | --- | --- | --- | --- |
| Max video resolution | 1920x1080 | 1920x1080 | 1280x720 | 1920x1080 | 1920x1080 |
| Horizontal field of view | 61.8-6.7 | 61.8-6.7 | 71 - 14 | 71 - 14 | 71 - 14 |
| Alarm inputs/outputs | | | | | |
| Local storage (memory card slot) | | | | | |
| Wide dynamic range | Forensic WDR | Forensic WDR | Forensic WDR | Forensic WDR | Forensic WDR |
| Zipstream | | | | | |
| Optical zoom | 10 | 10 | 5 | 5 | 5 |
| Digital zoom | 12 | 12 | 12 | 12 | 12 |
| Built-in microphone | – | – | | | |
| Audio detection | | | | | |
| Vandal rating | | | | | |
Documentation
Datasheet

---

AXIS M5000 PTZ Camera

947.2 KB

AXIS M5000-G PTZ Camera

950.57 KB

AXIS M5074 PTZ Camera

728.22 KB

AXIS M5075 PTZ Camera

728.24 KB

AXIS M5075-G PTZ Camera

733.13 KB

Manuals

---

Installation Guide AXIS M50 PTZ Camera Series

1.86 MB

Installation Guide AXIS M5000 G PTZ Camera

3.98 MB

Installation Guide AXIS M5000 PTZ Camera

3.95 MB

Installation Guide AXIS M5000-G PTZ Camera

3.41 MB

Installation Guide AXIS M5075 G PTZ Camera

1.9 MB

Product comparison tables

---

Product Comparison Tables - Q2 2023

3.28 MB

Product Comparison Tables - Q3 2023

10.69 MB

White papers

---