Making modern hospitals work better
Hospital operations and services
Axis solutions help hospitals ensure staff compliance, monitor critical hospital processes, optimize service times, and improve patient satisfaction.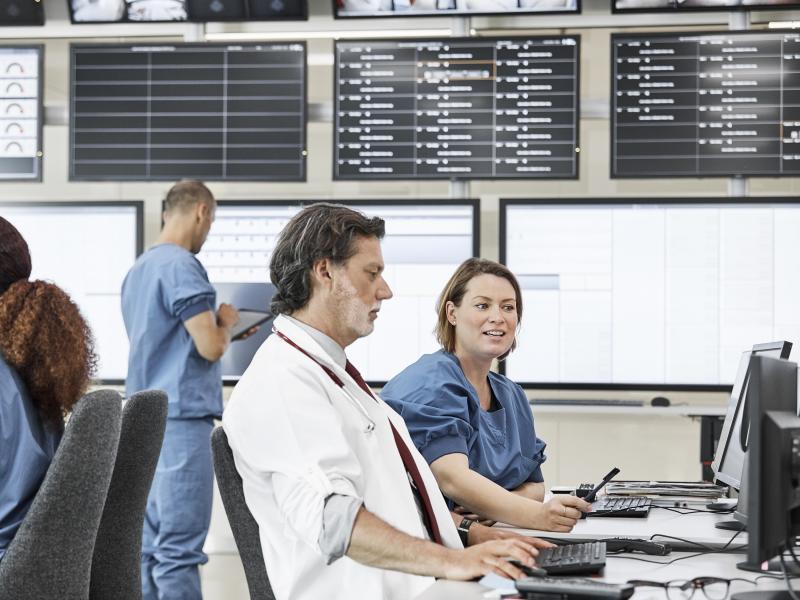 Technology for outstanding hospital operations
Axis solutions are not just about security – they can even help your hospitals function more efficiently. With integrated analytics, Axis network technology addresses challenges throughout your hospital. Hygiene and compliance, for example, can be improved by monitoring hazardous environments and sterilization processes. Efficiency can be improved by analyzing data from your video network and using it to make operational changes that improve patient flow and service cycle times. You can even offer new services such as neonatal virtual visitation to strengthen the bond between parents and their newborn babies.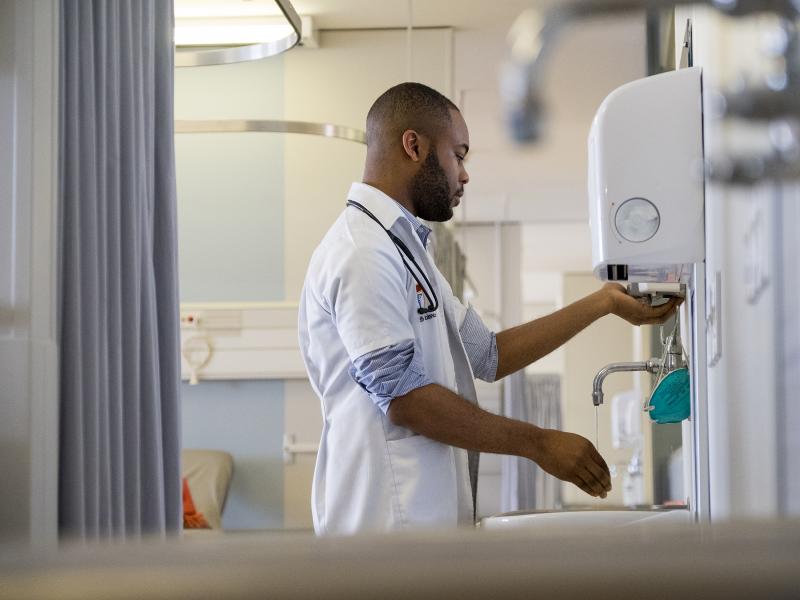 Improving protocols and compliance
Your healthcare facilities can function more effectively than ever by using your intelligent video surveillance technology in smart new ways. By remotely monitoring hand hygiene, PPE compliance, and sterilization processes, you can mitigate the spread of contagion in your hospital. Cleaning crews can automatically be alerted to maintain areas with high visitor traffic. And access control solutions help you coordinate authorized maintenance and delivery schedules. Axis connected technology helps you ensure the highest levels of quality and compliance in your healthcare facilities.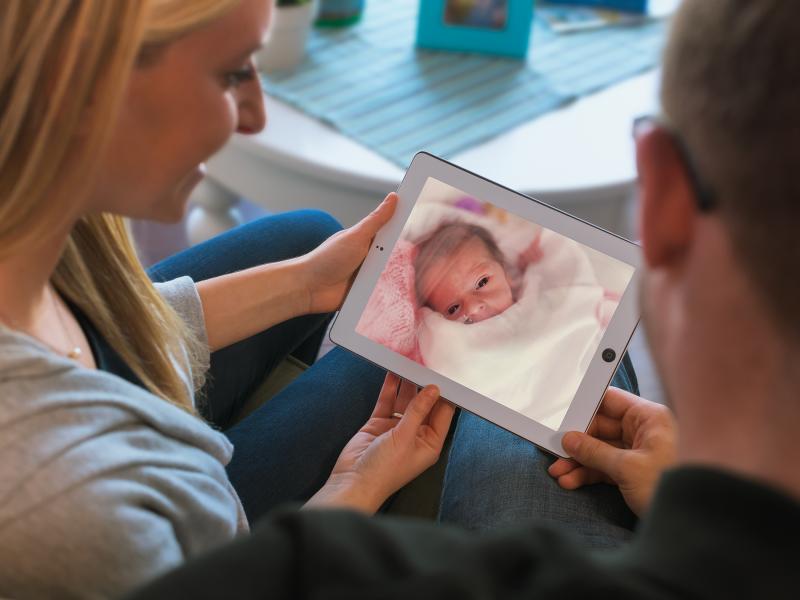 Neonatal virtual visitation
For parents and newborn babies in the ICU, separation can be agonizing. Axis network video solutions help you virtually connect worried parents to their newborns around the clock – safely and efficiently. Our secure, high definition video combined with two-way audio helps new families bond and develop an emotional closeness at the time when they need it most, all while minimizing the risk of contagion and ensuring that your staff can provide uninterrupted, high-quality patient care.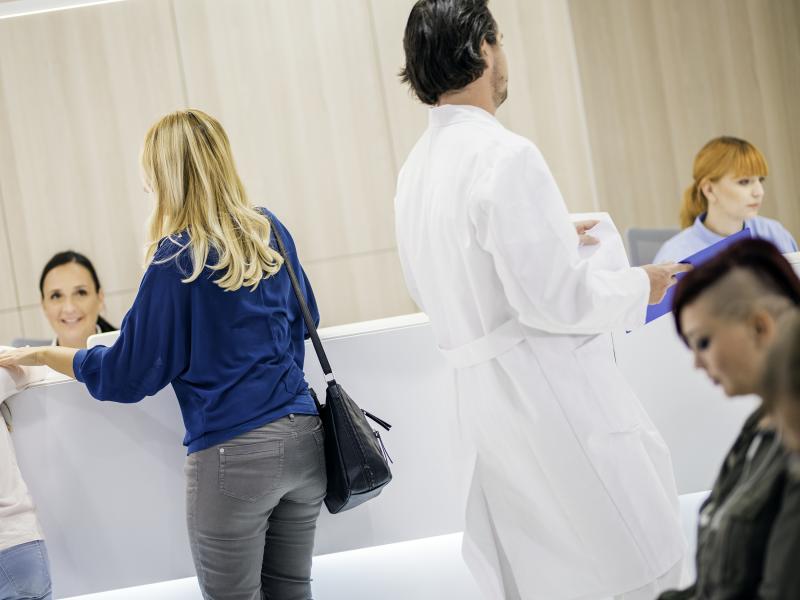 A better patient experience
Overcrowding and long wait times can be a challenge. Axis video analytics, including people counting and queue monitoring, can help you deal with overcrowding in real-time, as well as provide statistics and analysis so you can review your performance and make changes. When integrated with real-time location software, our technology also helps you find patients, staff, beds, and equipment so you can stay in control of the toughest situations. And for a more pleasant patient experience, Axis also provides network audio solutions for background music and public announcements.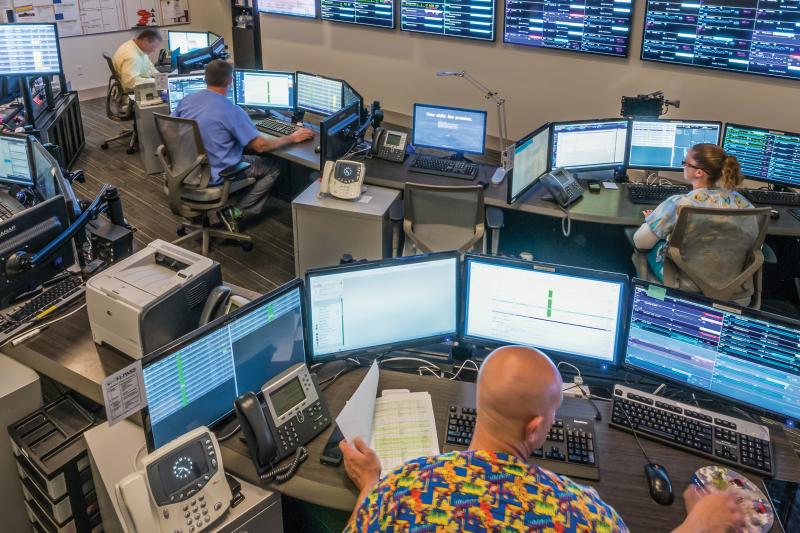 Patient care
Our intelligent solutions bring you closer to your patients and uncover exciting developments in patient monitoring, remote diagnostics, home health, and medical training.
Learn more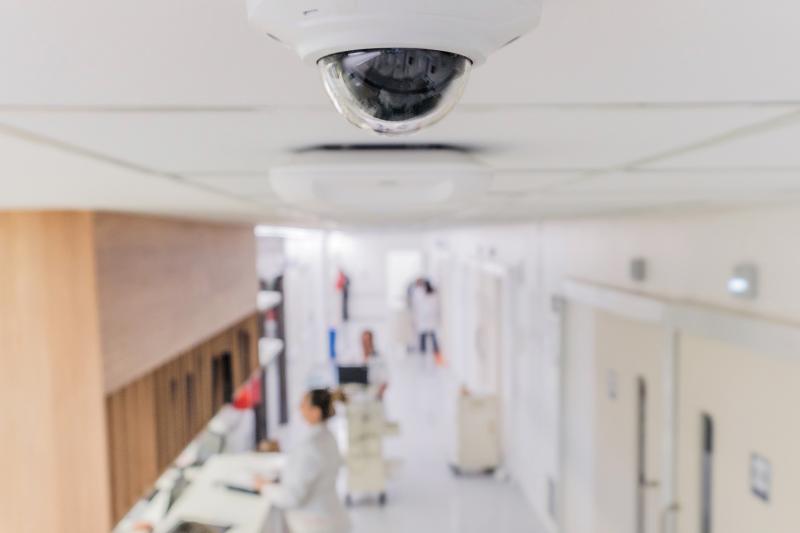 Safety and security
Axis solutions help hospitals ensure personal safety as well as protect equipment, medication, and property from theft and misuse.
Learn more