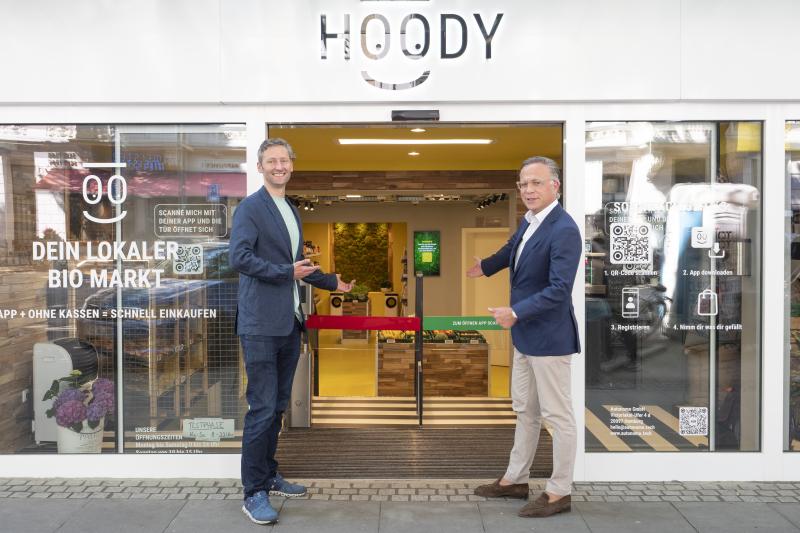 Changing the game: Retail store builder AUTONOMO opens hyper local community store Hoody
Location:
Hamburg, Germany
Customer need:
Customer experience, Perimeter and area security
Hoody, owned and operated by retail technology start-up AUTONOMO, doubles shopper satisfaction, more than doubles retail profitability, and delights customers with a frictionless shopping experience.
High-street retailers have faced a myriad of issues in recent years. Following the Covid-19 pandemic and resulting mass resignation, the pressure has been on local stores to remain operational despite a dwindling labour market. Simultaneously, shoppers are demanding more. They want greater convenience, a more sustainable product range, business models that minimise a store's environmental impact, and an exceptional shopping experience.
All this change is sought against a backdrop of soaring costs across the board, both from food and drink suppliers and energy companies. A new way of thinking is a must. That is why forward-looking retailers are beginning to turn to technology, more specifically autonomous technology, to rein in costs and delight their customers with unrivalled shopping experiences.
AUTONOMO, a German-based retail technology start-up founded in 2021 by experienced retailers Patrick Mueller-Sarmiento and James Sutherland, is changing the game. The company recently opened its flagship autonomous retail grocery store, helping demonstrate how technology can breathe new life into the shopping experience by delivering a frictionless store that enables customers to enter, shop and pay for their goods via an easy-to-use smartphone app. It's a simple premise with complex technology at its heart, made possible by Swedish access control supplier Telcred.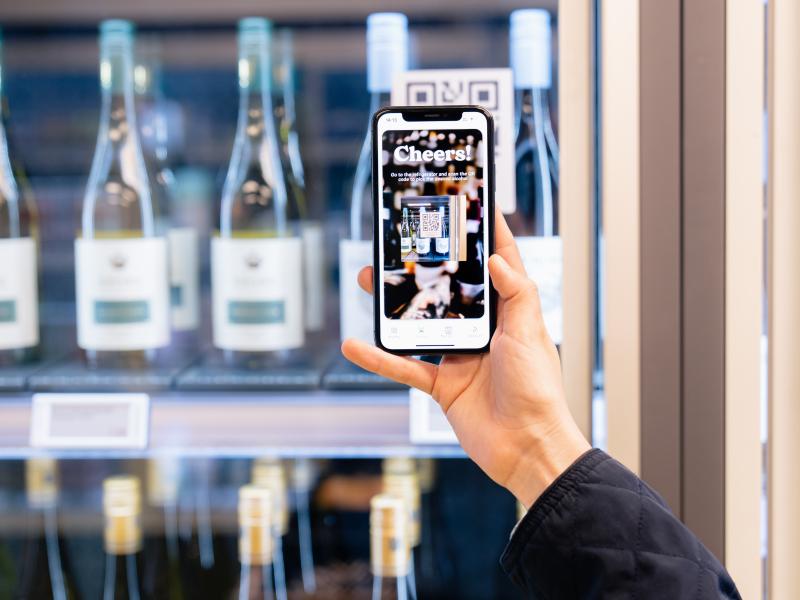 Cloud control – secure store entry with just a tap
To shop, all that's needed is the store's mobile app with the relevant payment information saved for check-out. Once the app has been downloaded and set-up, customers can enter the store with just a tap, and continue to conduct their shop without the worry of long check-out queues holding up their day. Telcred was tasked with deploying an access control solution that would effortlessly integrate with the app to allow unobstructed and unobtrusive entry to the store.
James Sutherland, CEO at AUTONOMO, said, "We exist to create the best shopper experience and support retailers to provide great customer service in today's challenging retail environment. It's clear to everyone in the retail and catering sectors that technology can solve many of the current issues gripping the market, such as a lack of personnel willing to come back to the industry following the Covid-19 pandemic. This cloud-based access control solution from Telcred and Axis enabled us to create a simple and unobstructed way for customers to enter and shop with ease 24/7."
Johan Weckström, CCO at Telcred, said, "The benefits of a cloud-based solution, enabling remote administration and maintenance of the access control in geographically distributed stores, was obvious to AUTONOMO. However, even more important was the robustness of the system which is something Axis largely contributes to. We have so far not seen any other hardware comparable to Axis' Network Door Controllers in terms of quality, engineering, and cybersecurity. On behalf of Telcred it was also a pleasure to see how easy the integration was to set up."
As an autonomous retail store, the customer is at the heart of HOODY. AUTONOMO use computer vision to remove the need for checkouts and build a platform that allows HOODY, and many other retailers in the future, to improve their operational efficiencies and provide better service to shoppers.
A seamless customer experience
Once a customer has entered the store, the mobile app connects to various other in-store technologies to track which products have been added to a physical basket, then adding them to a virtual basket. When the customer has finished their shop, they can simply leave the store with their goods in hand. A notification with a receipt is then sent to the app shortly after. There are no lengthy queues at the check-out to contend with. No painful self-scan complications to overcome. Just a swift and frictionless exit from the store.
Patrick Mueller-Sarmiento, Founder at AUTONOMO, added, "As an autonomous retail store, the customer is at the heart of HOODY. AUTONOMO use computer vision to remove the need for checkouts and build a platform that allows HOODY, and many other retailers in the future, to improve their operational efficiencies and provide better service to shoppers. You walk into the store and tap to enter. Add products to your shopping basket and exit when you're done. It's as simple as that. That's the shopper experience.
"Although autonomous retail relies on a complex set of technologies, the shopping experience itself remains a human one centred on delicious, local produce and a strong community spirit. You can still pick up an orange and smell whether it's fruity and flavourful. You can buy honey from the local beekeeper, contributing to the local community and economy. Food is at the centre of the experience. We believe this tool has the potential to triple retailers' profits. They don't need as many staff and the customer experience is seamless."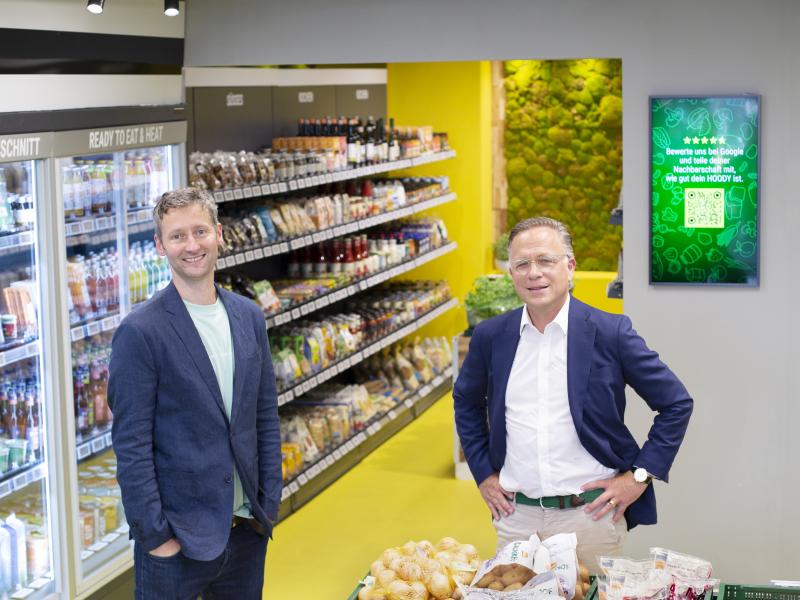 The future of retail
Lars Hansson, Key Account Manager at Axis Communications, added, "Telcred and AUTONOMO's journey to create Hamburg's first autonomous retail store has been an exciting one, and we are proud to have supported their combined efforts. We've been able to help HOODY and AUTONOMO show how technology can help retailers overcome recruitment challenges and create an exciting yet simple shopping experience for their customers. Everyone at Axis is excited to see how this solution grows in the months and years ahead."
James Sutherland concludes, "This was a fantastic opportunity for us to utilise technology to create a more human experience for the customer and bring that community feeling back to the shopping experience. We harness the power of IP technology in the cloud to automate the mundane bit and focus our retail team on doing what they do best, supporting our customers on their retail journey.
"We believe AUTONOMO and Telcred's autonomous retail solution gives high-street stores the tools to cut down costs and deliver a great customer service. HOODY has been the perfect opportunity for us to put our technology to the test, and we can see its potential in a range of other retail markets, from bakeries and coffee shops to petrol stations and more. Retailers can triple their profits by reducing the need for checkout staff and improving their customer's shopping experience. We believe autonomous retail has an exciting future."