Improve safety, security, efficiency and customer experience with network audio for retail
Network audio solutions for retail
Whether for marketing and operations or safety and security, intelligent network audio from Axis is a new and versatile way to interact, protect and inform.
Put network audio to work for you
Axis network audio solutions make right-time, right-place communication easy, adding value to your business. Schedule ads, messages, and background music where and when you want them using our audio management software – whether you're responsible for a single site or many. Pair your audio with network video to respond in real time to camera-detected loitering, intrusion, or other unwanted behaviors – with live or event-triggered, pre-recorded warnings. Because all Axis technologies are built on an open platform, you always have the freedom to integrate our audio with your other chosen systems. 
Benefits with Axis network audio
Space-saving. With Axis all-in-one network speakers there's no extra hardware or software to install.
Zone control. Single- and multisite audio management software gets messages and music to the right speakers, within one location or across many.
Flexible and scalable. It's easy to add or remove speakers and to change zones, content, and scheduling as needed.
Powerfully intuitive. Completely digital and controlled locally or remotely, it's easy to test, maintain, and troubleshoot your system over the same network that powers it.
Ready to go. Axis audio is pre-configured for excellent sound right out of the box and connects to the standard network – no dedicated audio cabling.
Protect property and keep people safe
Axis audio can help you ensure the security of your customers and physical retail environment. Pre-recorded messages, live messages or a combination of both give you more control of incident management than cameras alone can. Discourage vandalism and intrusion by letting offenders know they've been spotted. Deter unwanted behaviors with a well-timed audio intervention. Or communicate occupancy restrictions and safety reminders for everyone's security. With Axis audio, you can act on what you see quickly and efficiently.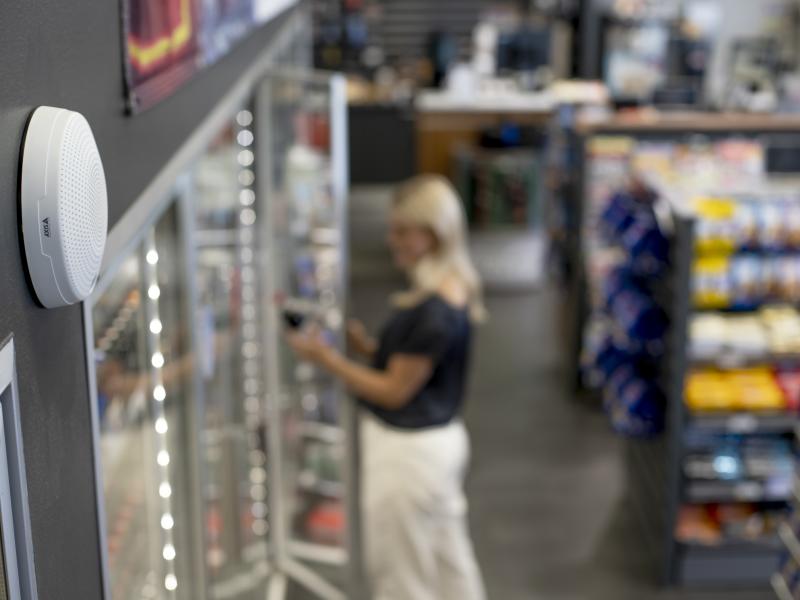 Minimize shrinkage and increase profits
Axis audio helps you tackle shoplifting, robbery and fraud, and intervene with the appropriate audio response in real time. Address loiterers directly to discourage the behavior. Alert staff to security risks or suspicious behaviors. Stop break-ins by communicating directly with offenders at the start of the event. Address thefts during the act, including wrong way exits. And let visitors or suspicious persons know you're aware of their presence in any specific area. Audio announcements at the right time and in the right place can help keep more of your hard-earned profit in the pocket it belongs to—yours.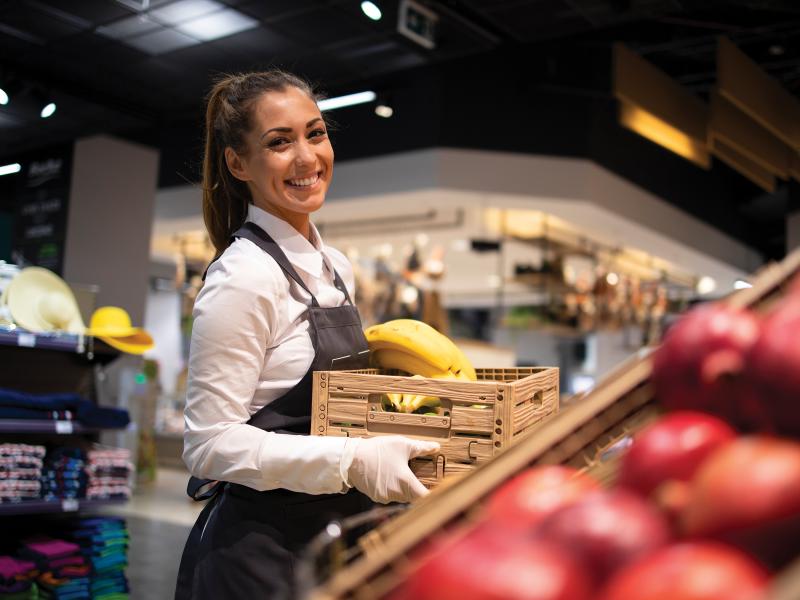 Increase staff productivity and improve customer experience
Axis network audio is ideal for communicating with staff and customers, influencing purchasing behavior and increasing staff productivity. Add ambiance with background music, adjusting volume and content as appropriate from one zone of the store to the next. Broadcast marketing messages and offers or opening hour and other general operating announcements. Inform customers that staff is on the way, or that a new till has opened when queues get too long. Network audio is a simple yet powerful addition that can add measurable value in immediate sales, satisfied consumers and return visits.
Top reasons for network audio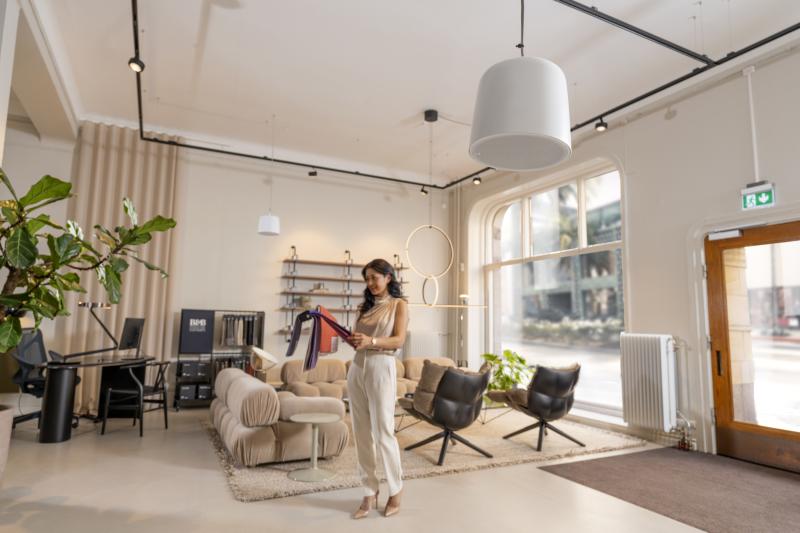 Connects to standard network
No need for dedicated audio cables
A single network cable for power, connectivity, and audio (PoE)
Scalable and flexible; easy to add/remove speakers and manage zones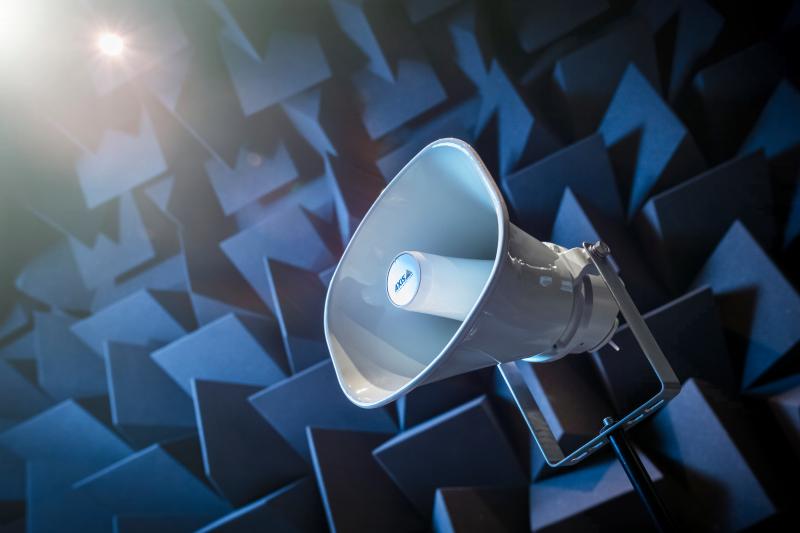 True IT device – intelligence at the edge
Access and manage your devices from remote locations
Complete audio system in a single unit
Out-of-the-box, ready-to-use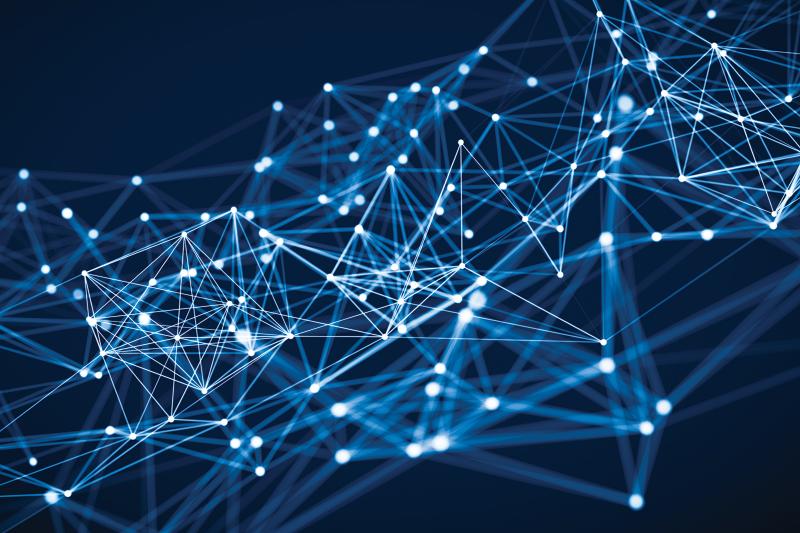 Based on open standards for easy integration
Mix IP and traditional audio
One integrated system for multiple use cases – VMS, analytics, VoIP/PBX systems, SIP protocol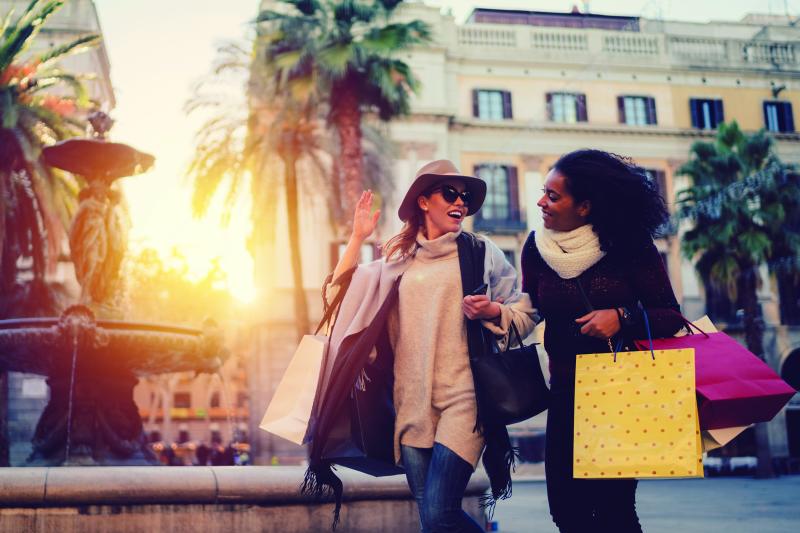 Retail
Make your stores safer and more profitable, with integrated solutions that address loss prevention, store optimization and safety & security.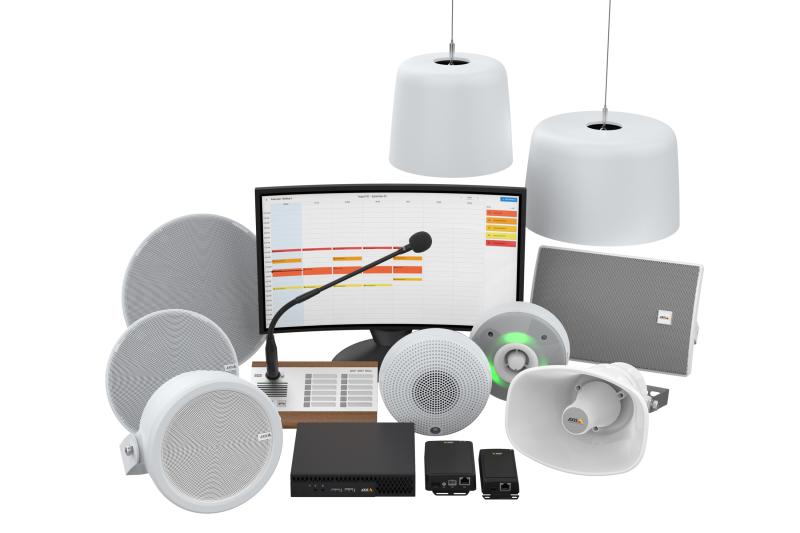 Network audio
Axis network audio is more than a speaker – it is a new and versatile way to interact, protect, and inform.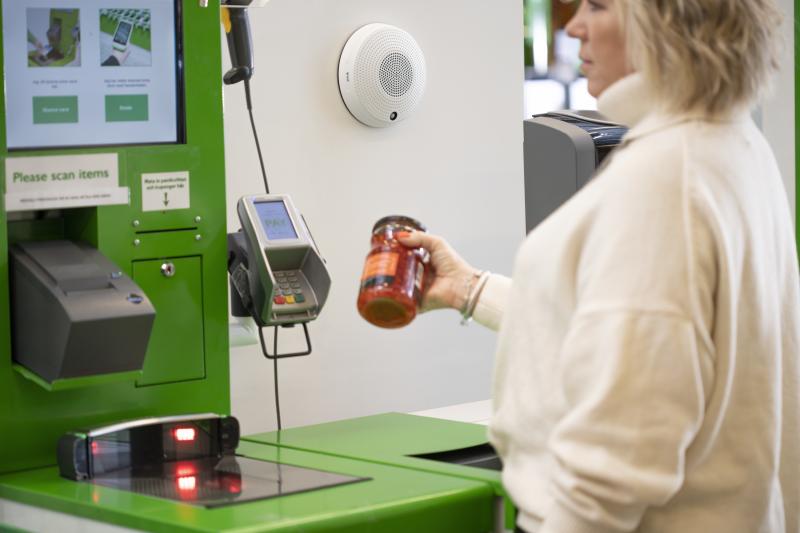 Secure Insights
Read our blogposts about retail and network audio on Secure Insights