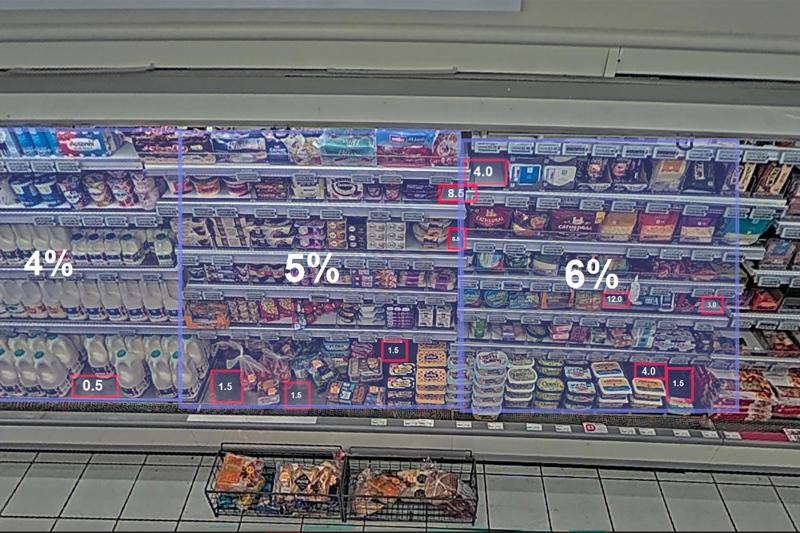 New solution helps Nisa unlock camera-driven insights to revolutionise retail
Customer need:
Operational efficiency
Axis helps bring success to retail as partnership with UK retail business, Nisa, and software developer, Shelfie, results in powerful business intelligence solution to transform replenishment.
Out-of-stock items cause a major headache for retail businesses each year. Research suggests they account for $984 billion in lost sales and result in once loyal customers looking to shop elsewhere. This presented an opportunity for retail chain Nisa, together with SaaS software developers Shelfie, to create a cutting-edge technology solution that would provide much-needed insight for retail businesses, resulting in a tool to help business maintain On-Shelf Availability (OSA). Based on real-time video data collected from stores, the solution would help retailers better understand the movement of stock, enabling the right decisions to be made to ensure items are always readily available on the shelf to meet customer demand.
Shelfie enlisted the help of its trusted technology partner, Axis Communications, to develop a retail solution that uses network cameras with powerful AI and analytics capabilities and combines them with intelligent cloud-based software. Axis' cameras take video images of retailers' shelves which are transferred to the cloud where an advanced machine learning and image processing algorithm analyses data about stock placement and availability. When a need for replenishment is detected, a real-time alert is sent to a dashboard or mobile app informing staff of the need to re-stock specific items. The solution has unprecedented potential benefits for businesses of all sizes and, in a trial at select Nisa stores, was able to keep stock availability at approximately 95%.
Yehia Oweiss, VP EMEA at Shelfie, explains: "Axis is a highly respected manufacturer of robust and reliable technology solutions. Its cutting-edge network cameras, combined with our dedicated SaaS retail solution, results in the ability to minimise stock gaps on shelves, improving consumer propensity to purchase. In addition, the status of shelf stock is turned into data that's immediately available both at store and head-office level. Equipped with the data from the solution, retailers can automate manual stock-monitoring tasks, freeing up shop-floor operatives to focus on serving customers, boosting satisfaction and brand loyalty."
Testing the solution's capabilities
Nisa proved to be a powerful business ally bringing its thorough understanding of the retail market, including its pressures and challenges, and using this insight to support the solution's development. Nisa operates a chain of independently owned retail outlets operating as a franchise network throughout the UK, and, together with Shelfie and Axis, thoroughly tested the solution across a selection of stores using a range of real-world scenarios, optimising its capabilities to meet many of the requirements of today's retail business.
Rav Garcha, owner/operator at Nisa elaborates: "As an owner running several Nisa stores, I have been able to combine knowledge from my background as a retail entrepreneur with my passion for technology, to help get the most from the Shelfie software. It provides all the data that I need as a retailer to make decisions about buying, forecasting and optimising the positioning of goods within a store. Trials have shown that despite challenges associated with product availability and the knock-on impact to delivery schedules, the solution was able to keep stock levels at around 95% availability, which is an excellent result."
The solution provides all of the data that I need as a retailer to make decisions about buying, forecasting and optimising the positioning of goods within a store.
Real-time insight to transform operations
Built upon open APIs, the Shelfie software integrates seamlessly with any existing Point of Sale (POS) system that a store will already have in place. The open nature of the software also facilitates simple connectivity to Axis cameras, where the plug-and-play capabilities of network-connected video results in a solution that can be scaled to meet even the most demanding requirements of modern retail.
Graham Swallow, Retail Lead, Northern Europe at Axis Communications, says of the solution: "The combination of industry knowledge from Nisa with the technical know-how of Shelfie as well as Axis' network cameras, results in a powerful tool that allows retailers to maintain On-Shelf Availability (OSA). The insights that this solution delivers are invaluable in supporting stores by ensuring that stock is always available to meet demand."
Upon reordering stock, the solution can even track the order from warehouse to retailer in real-time, providing accurate information about its whereabouts and when it will arrive, so that staff can plan accordingly and manage customer expectations. This eliminates the loss in sales caused by the lack of stock that can force customers to shop elsewhere. Taking this a stage further, the POS data, combined with shelf analysis, allows retailers to develop an accurate picture of customer shopping behaviours from store to store, so popular items can be identified and stock replenishment activity essentially becomes part of establishing good customer service.
Insights to support retail manufacturers
Shelfie and Nisa are pursuing an exciting opportunity to expand the use of the solution to add additional value, not only within retail stores, but also at brand and manufacturer level. For the first time, manufacturers can receive real insight into how their key product lines behave on the shelves, how stores are promoting them, and even which retailers present the strongest partnership opportunities based on insights into sales figures and overall performance.
Equipped with the data from the solution, retailers can automate manual stock-monitoring tasks, freeing up shop-floor operatives to focus on serving customers, boosting satisfaction and brand loyalty.
Vice President EMEA at Shelfie
Yehia explains: "Manufacturers have products to produce and sell, so any data that they can receive about how their goods are performing is welcome. This data can become a key driver for manufacturers in deciding which suppliers to work with, and ultimately, which stores they wish to be stocking their brand."
Rav continues: "Better understanding of product placement, how discounts and deals are being promoted and how retailers are pricing key lines helps manufacturers understand why a product is, or is not, performing as expected. The insights that the solution provides can also help them ascertain that marketing is working effectively, that their brand is prominent throughout stores and that they are getting the most out of their key relationships with retailers and suppliers."
Shelfie and Nisa have already approached several manufacturers, with very positive feedback as a result. Being able to access powerful business intelligence drawn from real-time visual data, thanks to Axis' cameras, has resulted in a solution that is generating a real buzz among industry professionals. The solution is a testament to how strong partnerships and the use of cutting-edge technology can fulfil real industry demand, and looks set to lead to some very positive outcomes for retail businesses and manufacturers alike.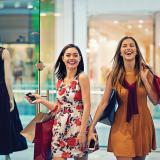 Retail
Make your stores safer and more profitable, with integrated solutions that address loss prevention, store optimization and safety & security.
Learn more