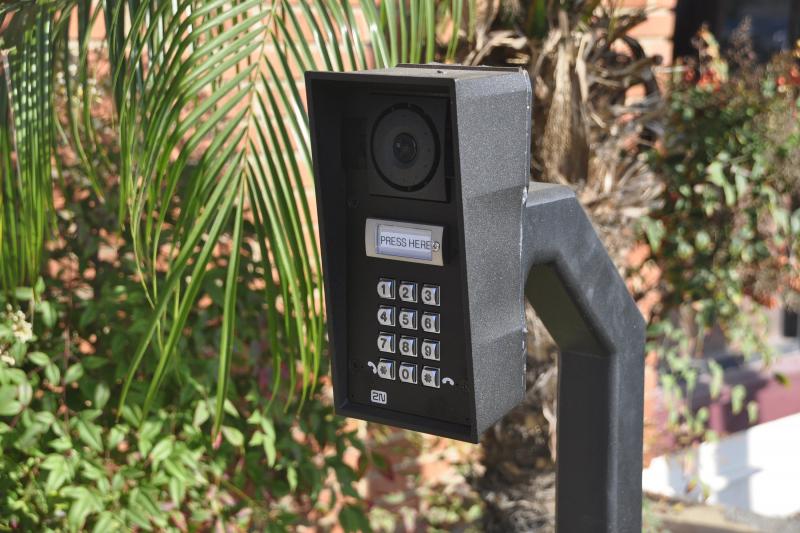 New intercoms help schools button up perimeters
Organization:
Torrance Unified School District
Location:
Torrance, California, United States
Customer need:
Access management, Personal safety, Operational efficiency
Torrance, California, United States,
With a mission to enhance security at its 31 schools, Torrance Unified School District in California employed an effective tool for controlling access to campuses — a durable and networkable video intercom from 2N.
Mission
A high level of media attention on school shootings in the U.S. influenced the passage of a $144 million bond that provided funding for the Torrance Unified School District (TUSD) in California to intensify its security. The school district, which operates 31 schools plus several adult education sites, began using the bond money to tighten perimeters around schools, and add camera surveillance technology. The district's latest security project would cover access control through the installation of audio/video intercoms at the primary entry point at each school, controlling who can enter the campuses and when.
Solution
After a false start with a different brand, TUSD turned to its integrator, NIC Partners, who introduced them to the 2N brand of intercoms. The school district learned that 2N products could operate on their network and integrate with their IP phone system. The easy-to-use software for viewing visitors on desktop PCs did not require a cost per-license, presenting a big savings. And the units are extremely rugged, an ideal solution for schools. After a successful proof-of concept trial at one school, the integrator then installed  2N® IP Force intercoms at all 31 school campuses, thus achieving the strict access control TUSD had intended.
Result
Once the staff became accustomed to screening visitors through the new intercoms using 2N® IP Eye software, they began to appreciate having the ability to control visitor flow, knowing it provides tighter security and peace of mind. The intercoms have the added benefit of limiting person-to-person contact during the pandemic. TUSD credits the commitment from top levels in the district which led to the funding; the technology of the 2N design which allows the intercoms to be integrated with the IP phone system; and the solid support of its integrator, NIC Partners, and manufacturer, 2N, for the success of this project.
Integration was a big factor in the success of the 2N system, because it adapted to what we already had in place with our upgraded network, with our phone system. So, it was almost a no-brainer to implement this, because it fit right in. The technology was up to par with the new technology we had already put into place.
Chief Technology Officer at Torrance Unified School District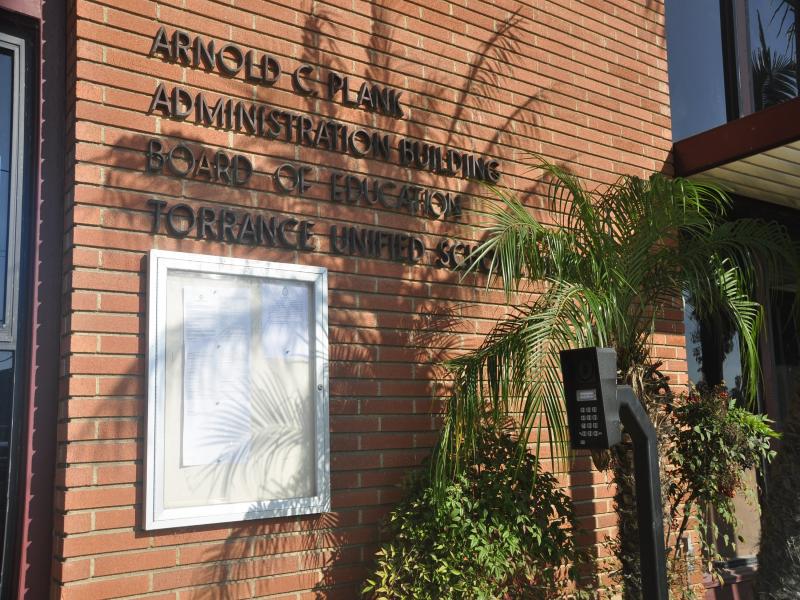 The start of a school security initiative
A city bond that voters in Torrance, Calif., passed in 2014 was the initial push that led to better secured schools for 22,000 students in the Torrance Unified School District (TUSD). The $144 million bond — known as Measure T — ultimately helped ensure that the school district's 31 campuses got outfitted with improved fences and gates, as well as state-of-the-art surveillance and access control systems. 
 
Rather than being prompted by a single incident, it was media attention on school shootings in general at the time that had school boards, administrators and parents talking about what could be done to stop these tragic events from happening. TUSD was part of that ongoing, nationwide discussion. It formed a safety and security committee whose members attended conferences and spoke to professionals about best security practices for schools. Using their advice, the committee then developed its own plan, with a goal of providing a safe and secure environment for students and staff.
Prior to the bond funding, the campuses in the TUSD, like many schools everywhere, were fairly wide open — some were secured with dated chain-link fencing and others had no fencing at all. Therefore, the bond money was initially used to repair and replace fencing where needed so that every campus would have a secure perimeter around it.
After the perimeters were improved, a surveillance system was added. The most recent piece of TUSD's security initiative has been creating and securing a single point of entry on each campus. "That was advice given to the committee through various organizations like the FBI on the best practices for securing your campuses — being able to control the ingress and egress and the best way to, at least, slow down the bad guys if they're trying to come onto campus," said Gil Mara, chief Chief technology Technology officer Officer at TUSD.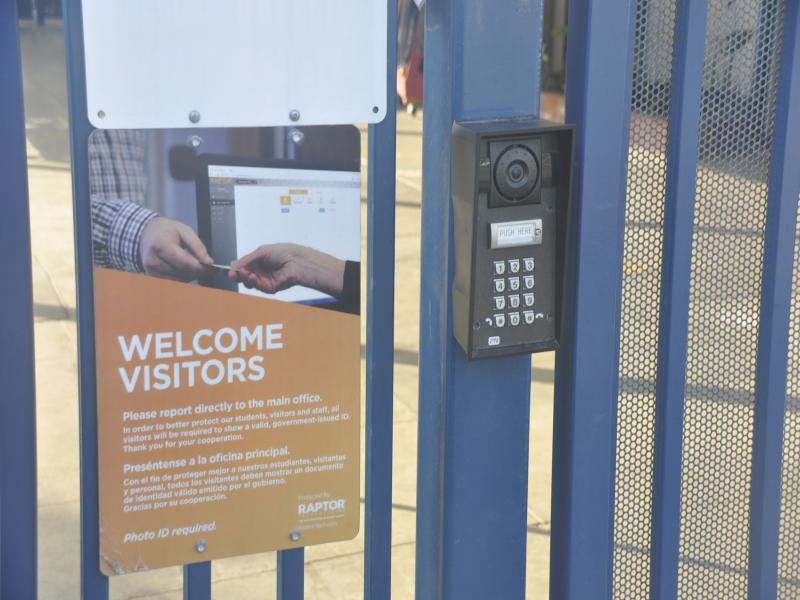 He explained that while a single point of entry such as a gate helps manage the flow of traffic in and out of campus, it doesn't provide absolute control unless an electronic solution such as an access control device is added. This keeps gates and doors locked until they are intentionally opened and maintains an electronic log of people requesting entry.
When you know it's the right choice
TUSD's initial exploration of an access control solution, recommended by a consultant, led them to an entry intercom that seemed like it could do the job of controlling and logging access to the schools. Upon closer inspection, however, the system's shortcomings were exposed. It would have required copper cable runs to connect the intercoms; but TUSD wanted a solution that operated on their network instead of on an analog infrastructure. The district also had recently put in a new phone system — Cisco Call Manager — with which it wanted the access control to be integrated so the phone system's desktop units could be used to manage access. 
 
TUSD worked with integrator NIC Partners, headquartered in Rancho Cucamonga, Calif., to continue looking for a solution that would meet all of its 21st Century needs, described Nil Radadia, director of partners and alliances and senior account manager at NIC Partners. He asked TUSD for the go-ahead to demo the 2N® IP Force, an extremely durable IP intercom that provides for visitor communication monitoring and access control. 
"We presented the demo to Gil and his team and they liked it. We did a proof-of-concept with two units at their smallest school site, Carr Elementary, and tested it out for a few months. TUSD enjoyed how simple it was to work with and troubleshoot. On top of that, it didn't take up any additional real estate on any of the staff member's desks because they already have a Cisco phone," Radadia said.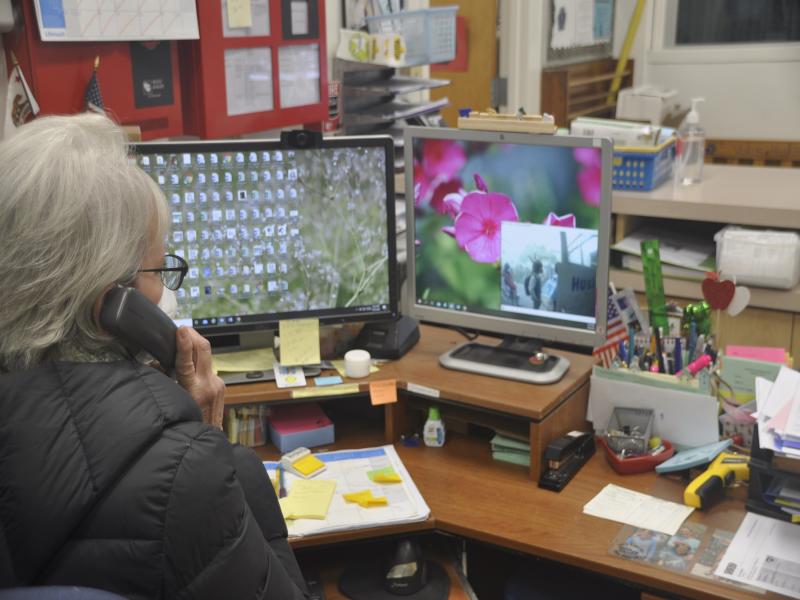 The latter option is possible through the 2N® IP Eye, a freely available application that displays video from an IP intercom on a PC in the event of an incoming call. No additional software is needed. Video feeds also can be integrated into the school's existing video management system if desired.
A key attribute of the 2N® IP Force, which the school district found advantageous, is its super ruggedized construction. "Our 2N rep said these units are used at the Marine bases in southern California, where tanks run into them and people accidentally shoot them. So, at Torrance if kids are hitting them with their skateboards or climbing on them, they're basically almost indestructible," Radadia said.
The myriad features of the 2N® IP Force — its ruggedized nature, its ability to operate on a network and integrate with the Cisco telephone system, and the absence of the need to buy additional software — are what sold TUSD on this product and they rewrote the RFP to include 2N.
The installation: challenges and savings
NIC Partners installed 102 of the intercom units district-wide. Most sites have two units, usually installed at front entrances. Some of the schools also have side entrances that necessitated an intercom there, as well. Mara described it as a tricky project because not all gates are the same. "Some doors or gates had press crash bars, some had knobs or handles — so it was very custom per site and it took a while." 
 
While most of the intercoms were installed on gates, depending on the school some of them had to be wall-mounted or pedestal-mounted. Behind the scenes, TUSD had to do maintenance to make sure the gates were aligned off the hinges, because if they were askew then they wouldn't open or unlock properly. 
A savings was discovered with the 2N intercom because of its network connectivity. "Using a Power over Ethernet (PoE) from a Cisco switch — the infrastructure we're connecting to — from 2N you can actually connect the door lock to that same power source from the 2N unit, so you're not running additional infrastructure to power the door locks," Radadia explained.
Most of the TUSD's staff have keys and let themselves in through rear entrances next to parking lots, Mara said. However, if they elect to enter through a main entrance, they can use a four-digit PIN code on the intercom unit. Returning visitors, such as mail delivery people, were given a PIN code that works on all campuses. 
Other visitors press a button on the intercom unit to connect with someone inside. Through the software on each administrative assistant's desktop, a window pops up when a visitor arrives, and the person can view the visitor at the entrance. The intercom cameras feature a high-definition, 135-degree-wide viewing angle and night-vision mode. The 2N system also rings that person's phone extension, enabling both audible and visual communication between the staff member and the visitor. Mara explained that the 2N® IP Eye software may be used on as many computers as needed; there isn't a cost per license, he said, adding that it was also easy to set up.
The school district appreciates that the 2N® IP Force is centrally manageable. Mara and his team can configure settings and add or change PINs from their desks at the district office, rather than doing it site-by-site. 
Support and more
When the new intercoms were first installed it took the staff some time to adjust to them. "It's one more task on their plates, especially when you've got a pretty busy office with a lot of questions coming in and teachers needing things — and then all of a sudden someone buzzes you to get let in and now your phone is ringing," Mara describes.
Once entry control became a matter of routine, however, staff expressed their peace of mind. "From a sense of security, our staff really likes being able to control that so folks aren't just coming in and out," he said. If a staff member is suspicious about someone requesting entry to a school, they simply keep them locked out until further vetting can be done. The intercoms just "stop people in their tracks," Mara said.
Radadia at NIC Partners mentioned another benefit: they help schools verify whether certain visitors actually need to be on campus or not. This helps limit interactions with school staff and helps maintain distancing protocols during the pandemic. 
"It's a great solution, especially if you're trying to secure your campus and especially if you have a good integrator to install it for you. 2N has been a great partner to work with. They're responsive when it comes to the upkeep and maintenance of the system. Especially for a product that's mounted on the exterior of a building, you'll need continued support. It's not a company that's going to go away anytime soon. It is a completely solid product and we're really happy with it," Mara said. 
In addition, the board recently approved installation of 2N intercoms at the TUSD's district office to secure the front entrance, the enrollment center, and the purchasing office. "It's expanding a little more beyond the school sites because we see the advantage in protecting our staff at the central office, who also have those same concerns about safety and security," he said.
"I think we'd be pretty hard-pressed to find anything that performs as well as the 2N solution. We're really impressed with it."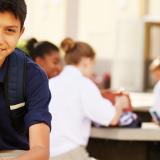 Education
Integrated security solutions that protect students, staff, and school property while also delivering operational and educational benefits.
Learn more
2N Intercoms
Modern intercoms with integrated access
Learn more
Our partner organizations