Integrated technology to secure sites
Intrusion protection
Effective protection against intrusion, theft, and sabotage requires depth. Axis solutions support layers of security that combine to secure your site in a comprehensive, cost-effective way.
From perimeter to critical core
Axis intrusion protection solutions help you safeguard your entire site – all the way from the perimeter down to the individual high-value areas or assets inside it. Our technology provides intelligent surveillance using visual cameras, thermal technology, radar devices, audio equipment, access control solutions, and sophisticated analytics. Together, these elements create a complete, cost-effective, and efficient security system that lets you monitor multiple sites from a single control room.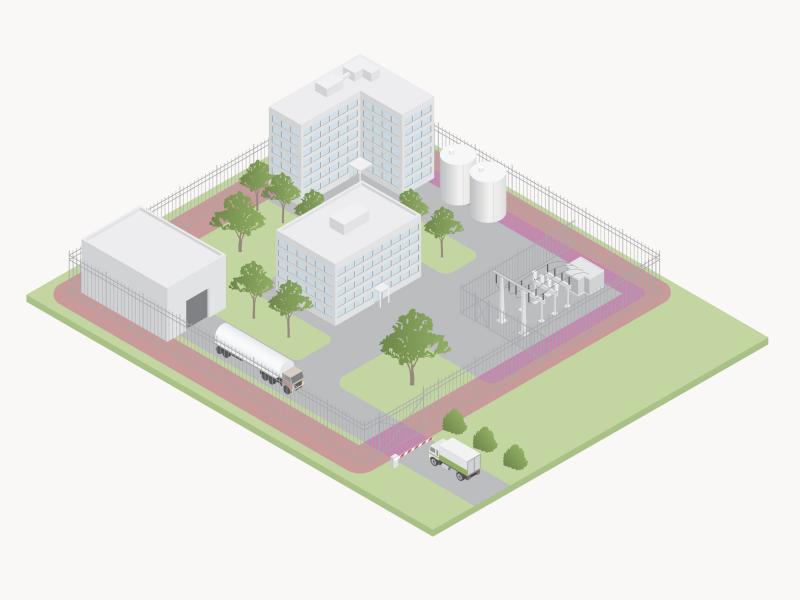 Perimeter protection – your first line of defense
Detect intrusion at your perimeter and in your airspace in real time and from virtually any location. Put thermal and visual cameras to work detecting, verifying, and identifying potential intruders, then track the threat using pan, tilt, and zoom (PTZ) cameras with autotracking analytics. Axis surveillance systems are designed to function even in challenging lighting or total darkness, ensuring you're always aware of potential threats. Meanwhile, smart analytics help reduce false alarms. They can detect and verify unwanted activity before alerting your staff or even triggering a prerecorded audio warning to deter intruders.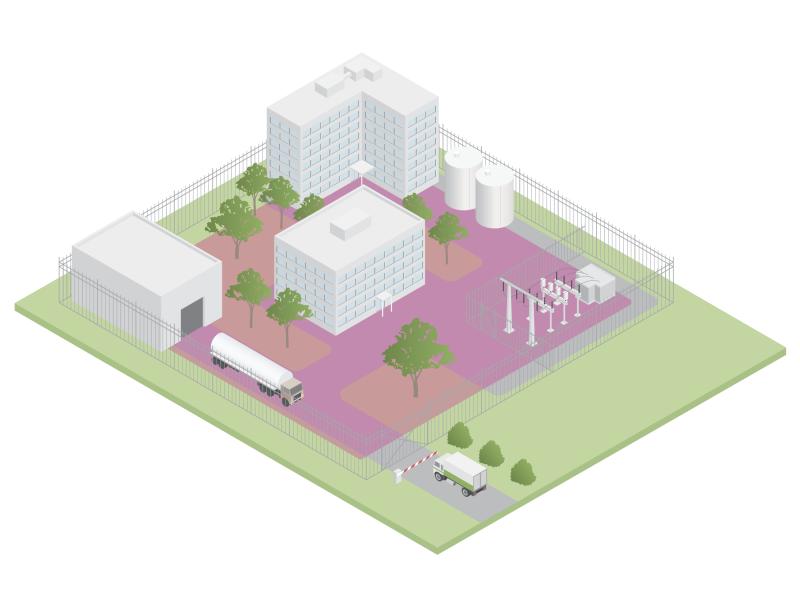 Area protection – guard premises the smart way
Axis solutions reduce the need for physical patrols by letting you remotely monitor an entire site – or several sites – with minimal false alarms. Detect and verify unexpected activity in vast open areas with radar, which can track people or vehicles and gather information about their speed, distance, and angle of movement even in complete darkness. Identify objects across wide outdoor areas using multidirectional cameras with 360° coverage, or use pan, tilt, and zoom cameras with IR to observe specific areas of interest. Deter unwanted activity in real time with live or prerecorded audio messages that let suspects know they've been spotted.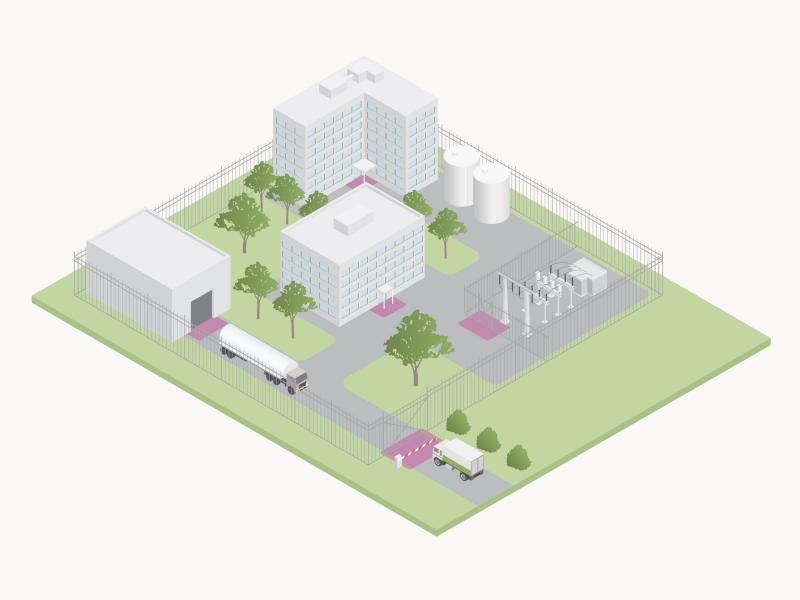 Control access to your facilities
Axis access control solutions for people and vehicles take you past traditional door scenarios to flexible, cost-effective security managed by a remote operator. Monitor potentially hazardous or high-risk areas 24/7 with high-definition video and keep a visual record of people entering and leaving your site. Automate entry for pre-approved vehicles using cameras coupled with license plate recognition analytics and manage access for both visitors and staff thanks to intercoms with built-in credential readers. Different levels of security can be applied to sites, buildings, rooms, or even server cabinets, ensuring you always have the right level of protection.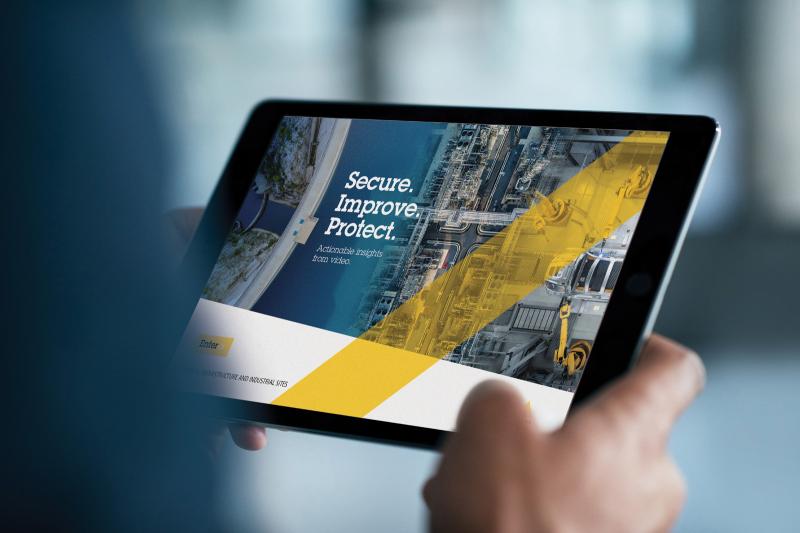 eBrochure for critical infrastructure and industrial sites
Learn more about the power and potential of Axis integrated technology – not just for intrusion protection, but also for operational efficiency and health and safety purposes.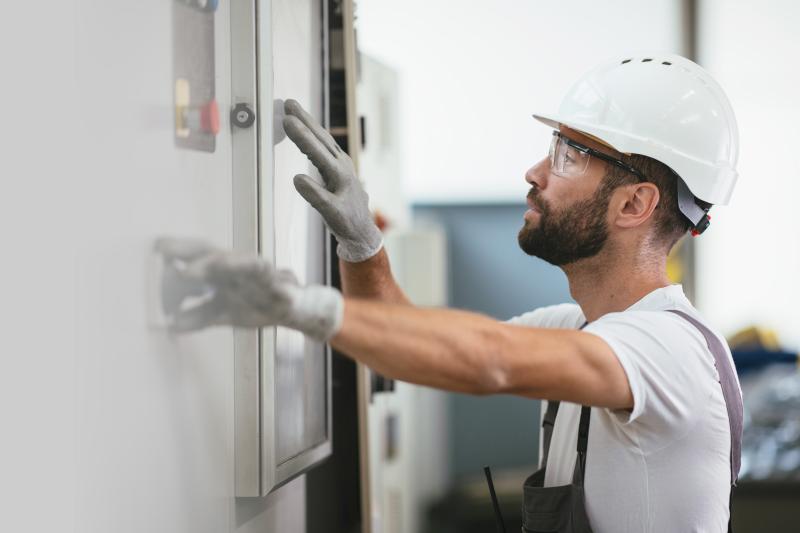 Operational efficiency
Optimize production and avoid downtime. Axis solutions support process monitoring and predictive maintenance.
Learn more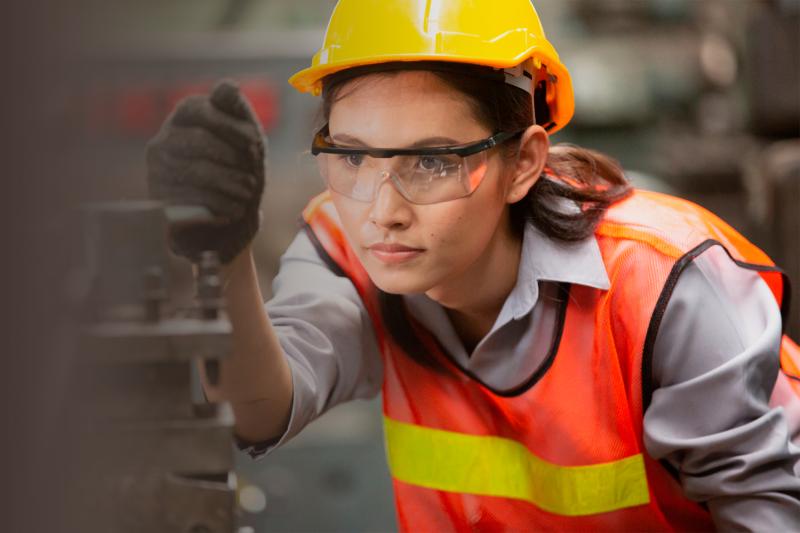 Health, safety, and the environment
Keep your workforce safe with cost-effective ways to monitor policy adherence, evaluate risks, and support emergency situations.
Learn more