AXIS Device Manager Extend
Stay aware and in control. Everywhere.
Remotely manage your Axis devices on all sites
Verify firmware version and push out upgrades in minutes
Easy troubleshooting through dashboard view of device status
View warranty and product discontinuation information
Proactively plan and assist device replacements
Ideal for multisite operations, AXIS Device Manager Extend offers a unified, user-friendly interface that helps you proactively manage your Axis devices and sites from anywhere.
Stay in control
With an intuitive dashboard and remote site access, AXIS Device Manager Extend delivers instant overviews and insights so you can effectively manage your assets and keep track of devices across their lifecycle. You'll have access to real-time product information as well as software and firmware status. Plus, you'll receive recommendations for device settings to help minimize security threats and mitigate vulnerabilities. Security policies can then be defined, applied, and enforced for all Axis devices.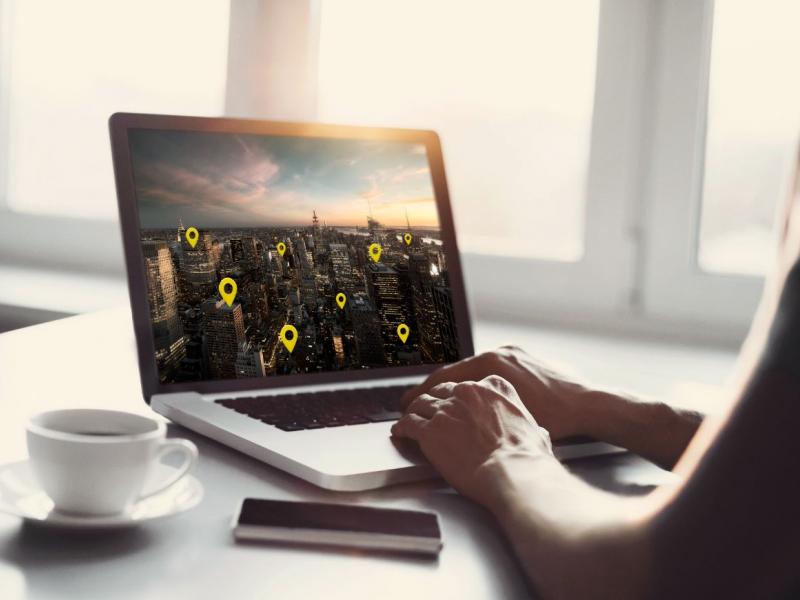 Convenient and secure
The aggregated dashboard gathers information about all your devices and sites in one, easy-to-use application. You'll be informed when recommended firmware upgrades are available and you'll receive recommendations for replacement products. Plus, thanks to support for ACAP, you can see which analytics are running on your devices and apply new. AXIS Device Manager Extend lets you manage thousands of Axis devices and perform tasks at scale. And you can roll back pushed out firmware in case of potential compliance issues. Furthermore, jobs are fully traceable, and it's possible to export all system device information for reporting or auditing purposes.
Good for your business
AXIS Device Manager Extend makes it easy to configure and troubleshoot devices from anywhere. This saves you time and money with reduced maintenance costs for your business. This sustainable solution enables bulk firmware upgrades and it's an invaluable tool for troubleshooting allowing you to identify potential problems remotely and eliminating costly site visits. Furthermore, with access to product warranty and end-of-life information you can proactively plan technology replacements.
Manage configuration and installation
License information
Are you a system integrator and an Axis Partner? Please log in to the Partner web for more information.
You can test and enjoy the full AXIS Device Manager Extend experience for 90-days for free. 
When the trial ends, find your nearest reseller to purchase a license. The license is based on an annual subscription, delivered as an eLicense.
Compatible products
Customize, enhance and add functionality to your solution.
How to buy
Axis solutions and individual products are sold and expertly installed by our trusted partners.
Want to buy Axis products?
Find resellers, system integrators and installers of Axis products and systems.
Find a reseller
Want to sell Axis products?
Interested in becoming a reseller? Find contact information for distributors of Axis products and systems.
Find a distributor
Become a partner
Are you a reseller, distributor, system integrator or installer? We have partners in nearly every country in the world. Find out how to become one!
Become a partner
Part number for ordering
| Name | Axis region | Part number |
| --- | --- | --- |
| AXIS Device Manager Extend | AR, AU, BR, CN, EU, IN, JP, KR, UK, US | 02643-001 |
Download
AXIS Device Manager Extend
Integrity checksum:
SHA256:
5de05679a79802601cf6a6f540a32a46df951863900515d74b06d980cfa1efd8
Download
note
Release notes available in the AXIS Device Manager Extend client.
AXIS Device Manager Extend comes with a 90-day free trial. To keep enjoy full experience after trial expires, you will have to get a license. 

For full functionality both AXIS Device Manager Extend and site controller requires internet connection.

This product may require specific IP ports and/or modifications to firewalls on premise in order to work as intended. Please see User Manual for details.

AXIS Device Manager Extend works as a complement (not a replacement) to AXIS Device Manager.

Learn more in the FAQ
Support and resources
Need Axis product information, software, or help from one of our experts?
Supporting documents
Get datasheets, manuals, specifications and other resources for this product.
Go to product support
Technical support
Contact our support staff for efficient, one-on-one assistance with your Axis products.
Get in touch