Get involved in Axis projects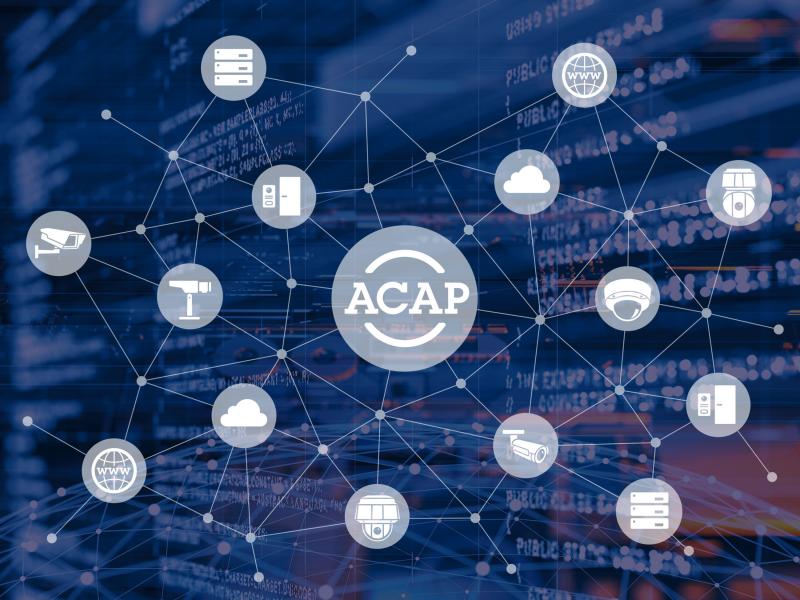 AXIS Camera Application Platform (ACAP)
We are invested in being always open, and our developer platform is no exception. There is a growing number of code examples and tutorials that you can dive into to get started.  

The latest release of the developer platform, ACAP version 4, can be found under the main repos for ACAP Computer Vision SDK and ACAP Native SDK on GitHub.
Platform projects
A selection of projects that helps shape Axis products and development.
 
Computer vision and deep learning
Network enabled cameras are often included in computer vision solutions. Below are some open source projects that we see shape the Computer Vision landscape.
 
Automation and system integration
Tools used to automate and manage deployment of applications to cameras and edge devices is an area where open source projects provide us with the main functionality we need.
 
Axis is a proud contributor to several projects, including Linux, which is at the core of our products. We strive to continue in this spirit of being open, bringing value back to communities, and inviting communities to work with us.
 
1992
GCC was adopted as a compiler for Axis CRIS-CPU. Axis has maintained an engagement in the community since its first upstream patch in 1996 later followed by the CRIS-CPU architecture.
 
1999
Linux was introduced as the new operating system for Axix camera platform in 1999 with the CRIS architecture later being upstreamed. The same year, Axis is recognized as the first company in world to release a commercial embedded product based on embedded Linux. Axis continues to be actively engaged in the Linux community. 

The Journaling Flash File System (JFFS) for Linux was released by Axis which rendered in a large external interest. This interest rendered in the JFFS2 project by Red Hat where Axis contributed actively.
 
2001
Axis released a Bluetooth stack for Linux called AXIS OpenBT Stack.
 
2006
GStreamer adopted as video stream solution. Axis has been active in the project since the beginning, contributing upstream patches and presenting at conferences.
 
2008
Axis was recognized to be among the top 10 contributors to the Linux kernel project.
 
2012
Yocto was introduced as the build system for Axis embedded Linux with an active engagement in upstreaming patches since.

systemd was adopted as the startup system for the camera platform. Axis was one of the first embedded systems companies to join the community and has been an active member since.
 
2020
Axis edge optimized deep learning inference engine for video capture was released as open source, under the name of Larod.