Secure video and audio communication devices
Tailored security solutions – regardless of industry
Network intercom solutions
Axis network intercoms offer seamless video surveillance, two-way communication, and remote access control in one device for secure premises access. Crystal-clear audio for remote face-to-face interactions.
So many opportunities
An intercom for every need, be it surveillance, visitor communication, or entrance control. Plus, thanks to remote access, you can grant access at any time, from anywhere.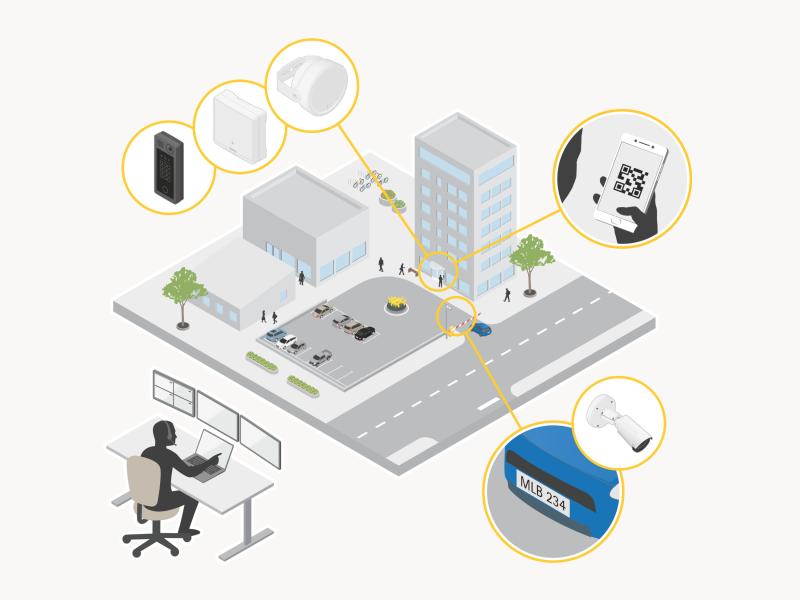 High-security entrance control with VMS integration
Ideal for office and commercial buildings, Axis network intercom solutions support entry and exit points and every area in between. Part of an Axis end-to-end solution including VMS integration, they extend your security system and help you proactively secure an area. These ruggedized devices can also be built into a wide range of urban infrastructure, such as bus stops and help points, allowing people to quickly call for assistance.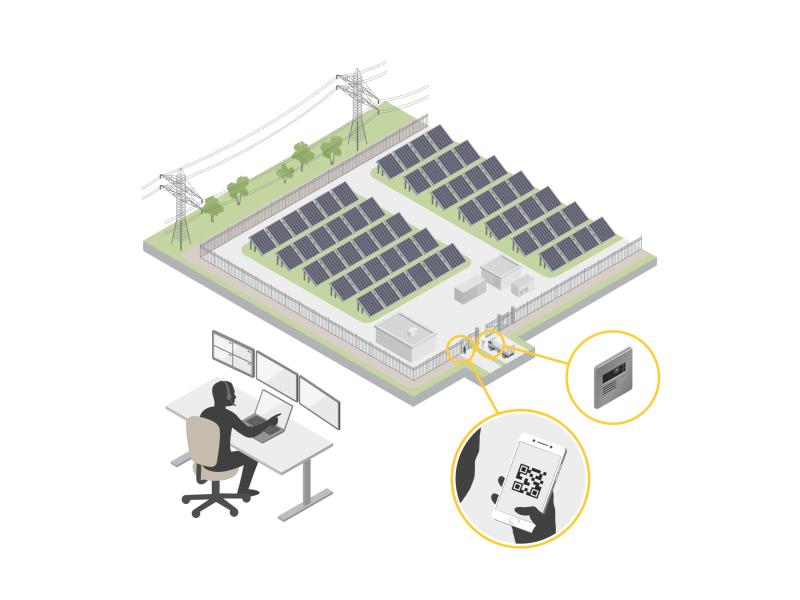 Remote access from anywhere
Our flexible network intercom solutions are perfectly adapted to our mobile-first society. It's possible to use a smartphone or PC client to access Axis network intercoms even when they're located on different local networks. So, you can answer the door at any time, from anywhere.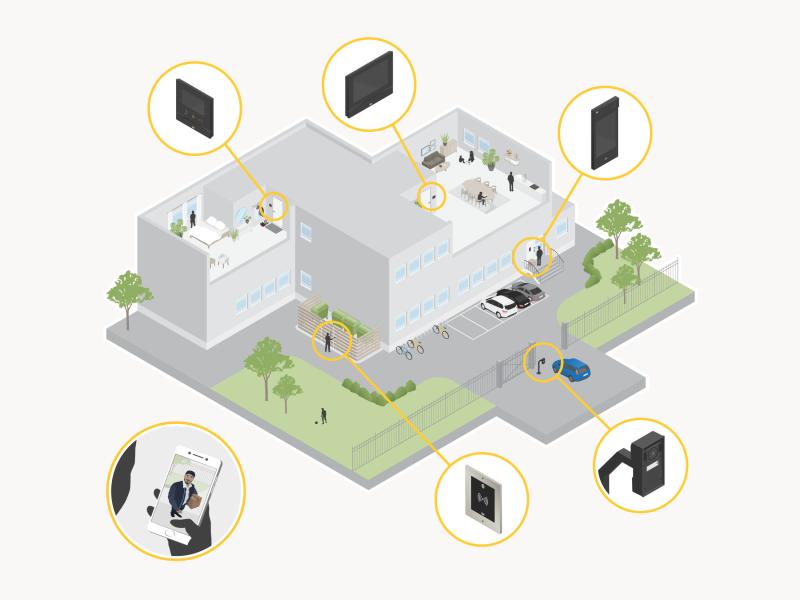 Communication solutions with stylish design
Suitable for all modern buildings, 2N Intercoms offer smooth and secure installations so you can welcome visitors to your building in style. The sleek design fits perfectly in any high-end multi-dwelling unit. Tenants can access buildings using RFID cards, PIN codes, or Bluetooth technology. Plus, visitor calls and access can be handled from remote locations using the cloud solution My2N Mobile app as well as a wide variety of stylish answering units.
Discover intercoms and solutions from 2N
Visit 2N to learn more about 2N intercom systems and access control solutions.