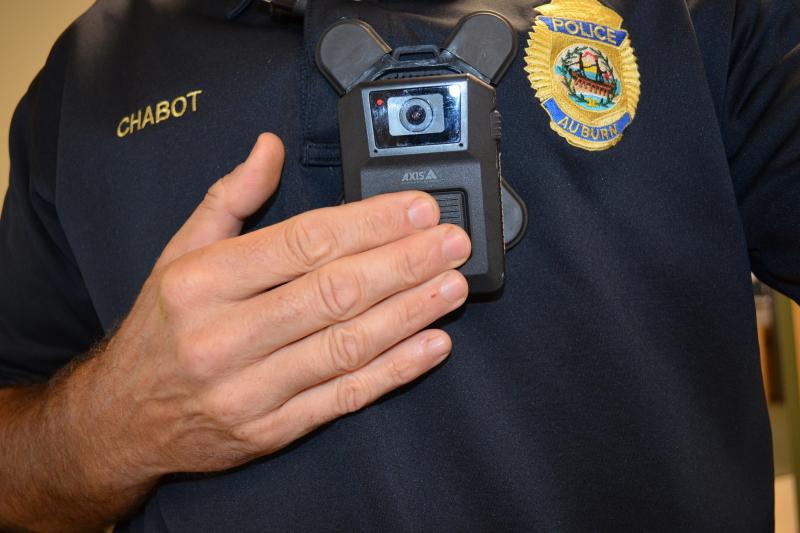 Securing a chronicle of corroborating evidence
Organization:
Auburn, NH, Police Department
Location:
Auburn, New Hampshire, United States
Customer need:
Personal safety, Public safety
Auburn, New Hampshire, United States,
The Auburn Police Department uses Axis body worn cameras to capture officer interactions, record on-the-street interviews, and improve accuracy of incident reports. The cameras also record eye movement that indicates a driver is impaired.
Mission
With the New Hampshire governor already mandating that state police wear body cameras, the Auburn Police Department in New Hampshire knew it was time for its officers to do the same. Rather than blindly adopt a mandated product that might not be a good fit for its police force, the department decided to shop for its own body worn camera solution. Two main criteria came to the forefront. The solution had to be intuitive to use and the video had to be stored locally on a device segregated from the internet to prevent potential cyberattacks.
Solution
Pelmac Industries, a security systems company and Axis Communications gold partner, introduced the Auburn Police Department to the Axis body worn solution – lightweight cameras that turn on with a single tap, multi-bay docking stations that simultaneously offload video while recharging cameras, and a system controller to send the video from the docking station to a secure local server. The solution also included AXIS Camera Station, a video management system (VMS) for storing, organizing, and reviewing body worn camera video. The VMS provides an easy solution for exporting video clips to media drives and streamlining camera updates.
Result
Officers regularly watch body camera footage to critique their own performances and analyze ways to do their jobs more safely. Rather than relying solely on their notes, officers routinely review their footage before finalizing their incident reports to make sure their sequence of events matches the video. In cases where officers have pulled over a potential DWI (driving while intoxicated) suspect, the Axis body worn cameras have captured the tell-tale bouncing eye movement that indicates the motorist had been drinking alcohol.
The Axis body worn cameras provide great support for our officers. They not only improve their safety on the street, but also back up their incident reports with indisputable forensic evidence.
Auburn New Hampshire Police Department
From agriculture to bedroom community
Sandwiched between the more densely populated communities of Manchester and Derry, the town of Auburn, New Hampshire is the epitome of smalltown, USA. Once mainly an agriculturally based town, Auburn now serves as a bedroom community for commuters working in Boston and other nearby metropolitan centers. The town's scenic beauty and relaxed lifestyle offers residents a welcome respite from the busy pace of urban living, with the convenience of proximity to big city attractions when desired.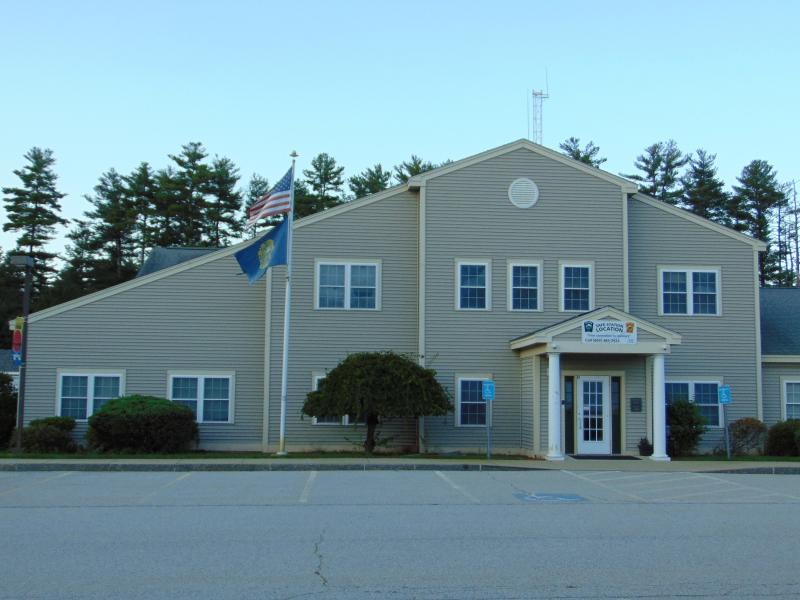 "Even as a small bedroom community we get our fair share of burglaries, motor vehicle and narcotics violations, criminal trespassing and things like that," says Lt. Chip Chabot of the Auburn Police Department. "While there have been negligible complaints about the conduct of our Auburn officers, we've seen a general erosion in public respect for local law enforcement across the country."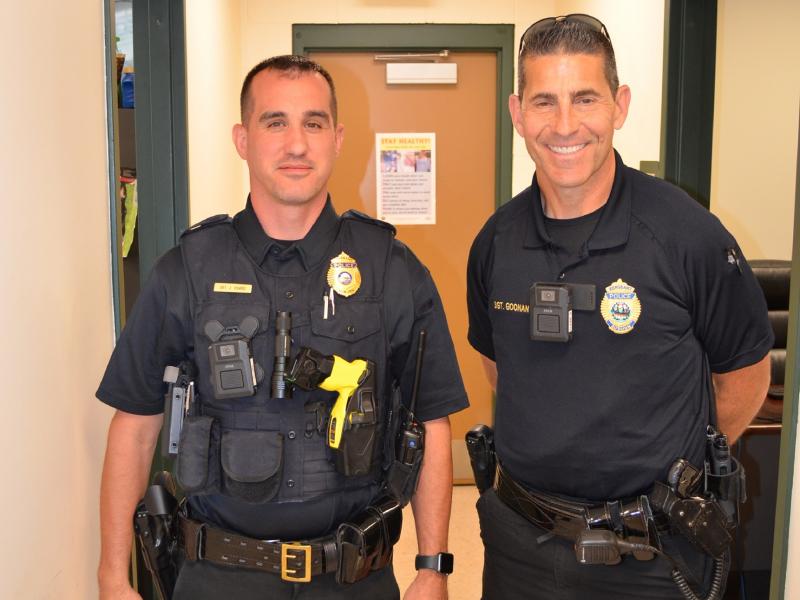 "Ours is a small police department," shares Lt. Chabot. "We only have 10 full-time officers and a handful of part-time officers. So, it was important that we find a body camera solution that fit our needs rather than rely on a solution better suited for a much larger police force."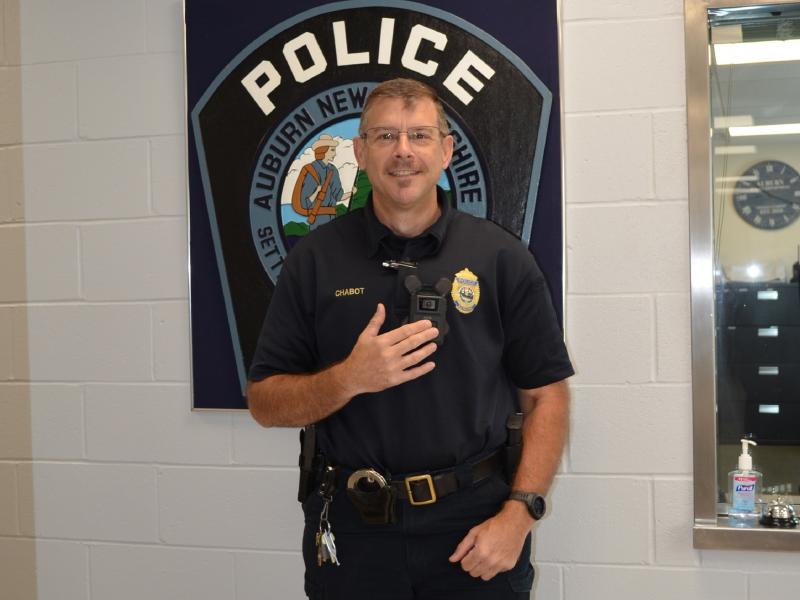 "When Pelmac Industries presented us with the Axis solution we knew we had a winner," says Lt. Chabot. "The one-tap activation and the pre-recording buffer ensure that officers capture the entire incident even if there's a delay in turning on the camera."
"Downloading video and recharging the cameras after every shift is really simple," reports Lt. Chabot. "The officer just puts their camera in the docking station and the video automatically gets offloaded and the camera battery gets recharged. The system controller then sends the video to our AXIS Camera Station video management system where it's sorted into the officer's digital folder so it can be easily located for review."
"We like that the video stays encrypted from the time it's captured to when it's offloaded and stored on the server," says Lt. Chabot. "That extra layer of security gives us peace of mind that even if someone somehow got hold of the footage, they wouldn't be able to access it." 
Setting the record straight
While body camera video plays a key role in separating legitimate complaints from false accusations, it also helps officers verify that their incident reports accurately reflect the sequence of events. "If the written report deviates from the video evidence gathered at the scene, it can raise serious doubts, and even lead to a case being thrown out," explains Lt. Chabot. 
 
Learning to be better officers
Body camera data is a great source of training content for the department. Auburn officers are encouraged to review their body camera video, notice what they're doing right or wrong, and make adjustments accordingly. 
 
Relying on a supportive partnership
"While Axis offers a great solution, what clinched the deal was the outstanding customer support," says Lt. Chabot. "Both Pelmac and Axis have been very responsive to our needs, whether it's adjusting the one-tap button sensitivity, helping us set up login credentials for our officers, or providing a mobile app that lets officers view and attach notes to the video while they're still in the field and events are still fresh in their memory."
 
Our partner organizations