Your premises, your customers, your employees 
Smarter ways to protect them
Safety and security
No retail operation can ever be successful unless visitors feel safe. Axis IP video and audio solutions provide a blanket of security that makes your stores welcoming to potential shoppers.
Protecting people and property
Deterrence can play a major role in loss prevention and safety in retail. Axis deliver complete video coverage that makes your stores much less attractive to criminals – especially when integrated with loudspeakers and motion detectors. Network door stations can be added to prevent illegal entry, and in-built analytics can identify suspicious behavior and automatically alert security guards or police. Embedded software, such as AXIS Live Privacy Shield, addresses personal data regulations by dynamically masking the identities of individuals in video footage, letting you protect both your stores and your customers' privacy.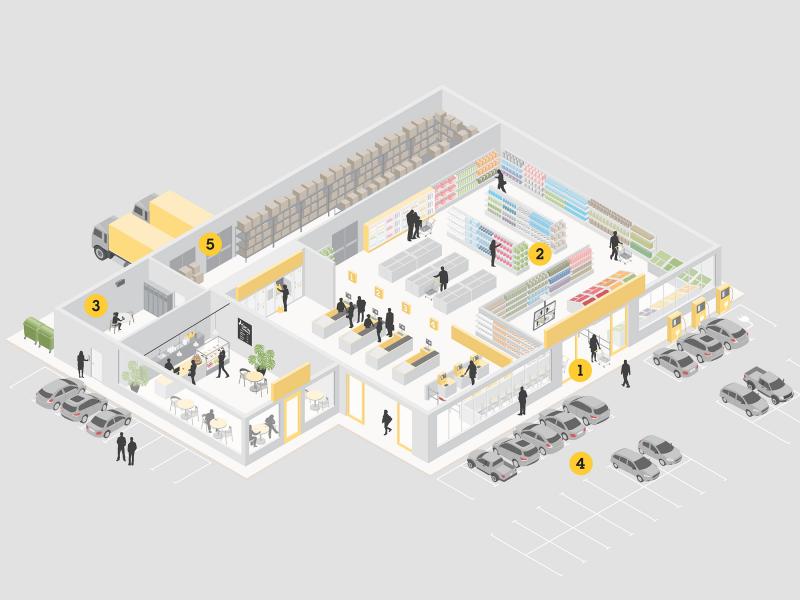 1. Entrances and exits  
Control who enters and leaves your premises with visitor access systems connected with audio. Secure exits not being blocked.  
2. Sales floor  
Automatically identify aggressive behavior and send alerts to security personnel. Detect loitering to decrease vandalism and shoplifting.  
3. Cash room  
Restrict access to safe areas with software that recognizes, identifies, or verifies authorized personnel.  
4. Parking lots  
Weather-proof, vandal-resistant cameras suitable for all light conditions protect customers and staff day and night. Deter loitering with voice messages. 
5. Storage and loading docks  
Control access with access cards or QR codes, license plate recognition, tailgating detection, and other automated processes. Use high-quality video to verify and track deliveries.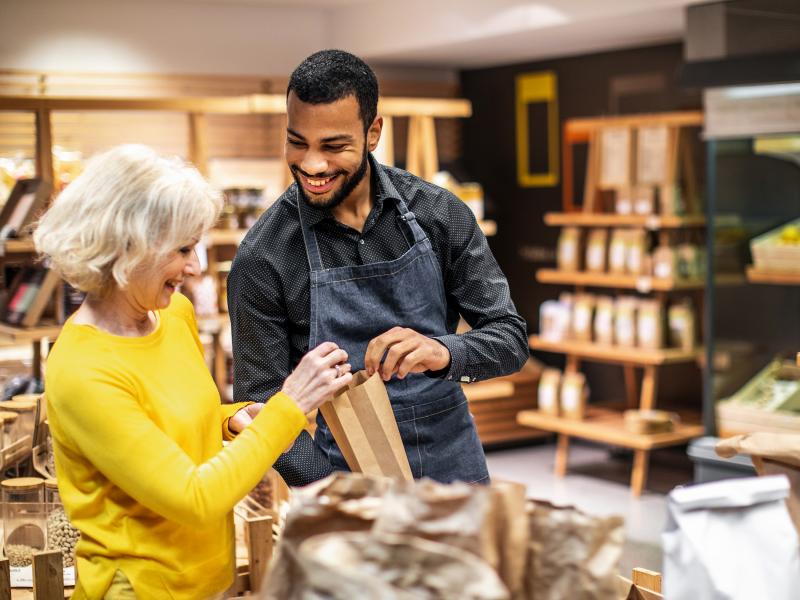 Keeping your customers and staff safe
Accidents and violent incidents on your premises can have a terrible impact on your customers, your staff, and your reputation. With Axis IP video and audio solutions you can detect and prevent unsafe situations thus protecting individuals and your business. For example, cameras with built in audio analytics can be set up to detect aggressive behavior and automatically alert security personnel. Panic alarms can also be integrated into your system to give your employees additional peace of mind. High-quality, easily searchable footage makes post-incident investigations easy.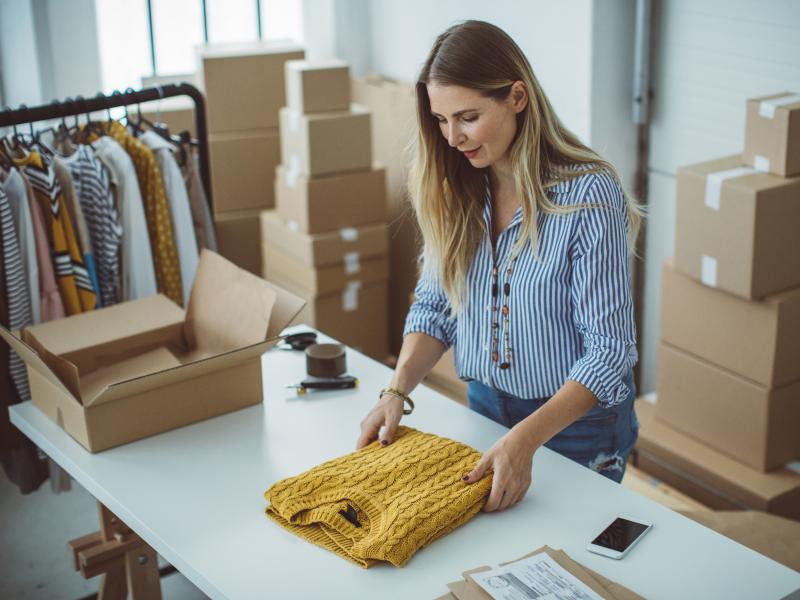 Securing your premises    
With Axis, you can find the right security solution for every part of your property and bring everything together in an integrated network. Anti-tailgating technology and visitor access systems help prevent unauthorized entry. Car parks can be monitored with motion-activated cameras and license plate recognition. Cash rooms and storage areas can be protected with high-resolution cameras and network door controllers. And on your perimeter you can install alarms or loudspeakers to deter loiterers. The options are numerous, and Axis can help devise network solutions that meet your specific needs and goals.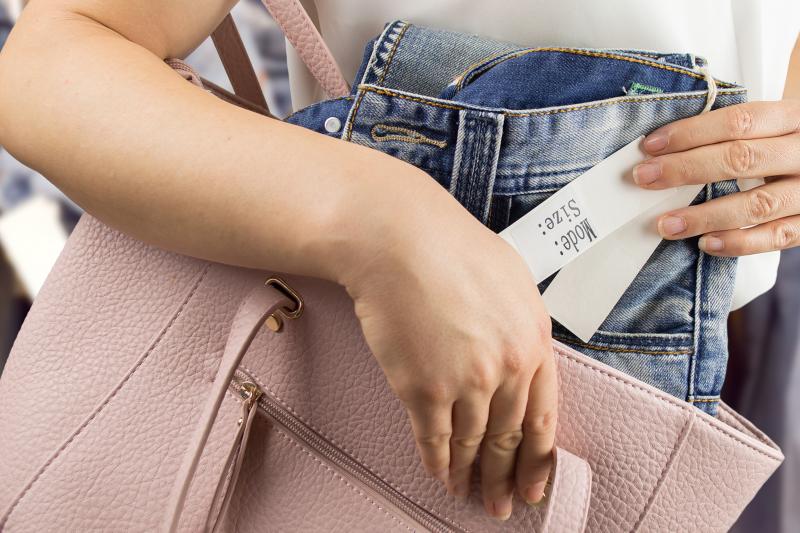 Loss Prevention
Thefts by customers, employees and intruders cost the retail industry billions. You can address all potential sources of crime with Axis intelligent solutions.
Learn more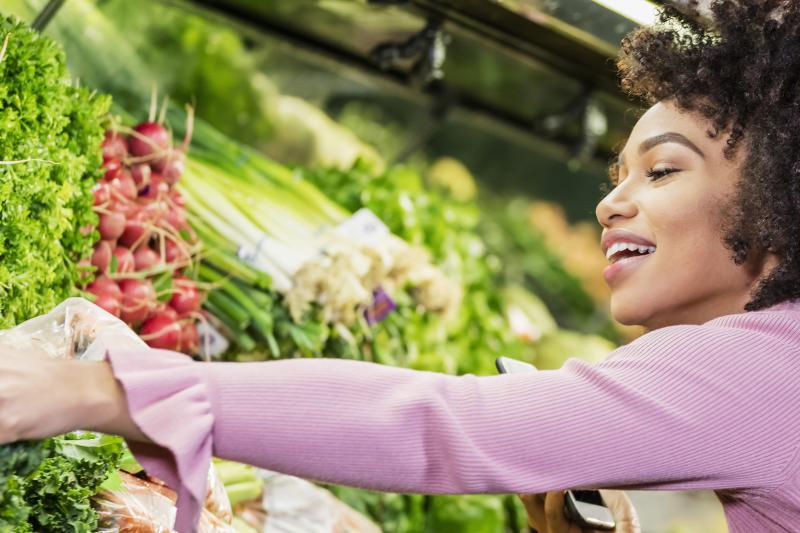 Store optimization
Axis solutions do more than prevent crime – they provide numeric customer data, insights, and recommendations that can unlock your business's full potential.
Learn more