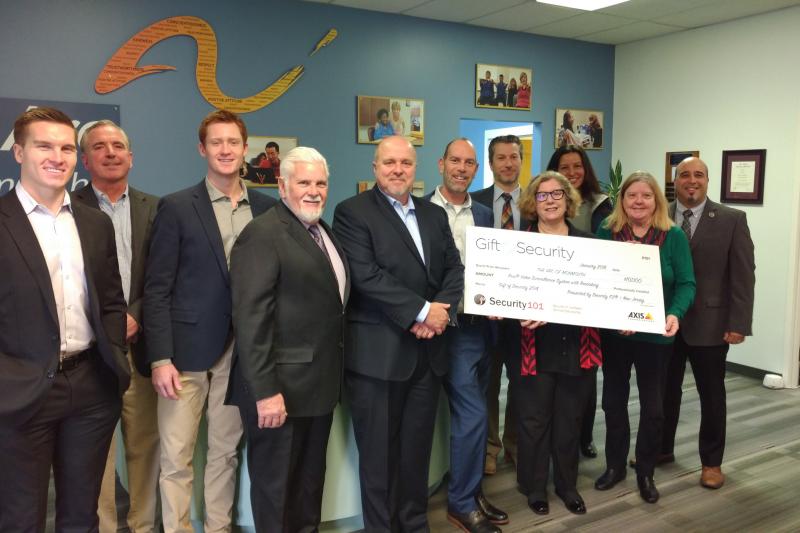 Protecting special needs community with a gift of security.
Organization:
The Arc of Monmouth
Location:
Tinton Falls, New Jersey, United States
Customer need:
Public safety, Property and asset protection
Tinton Falls, New Jersey, United States,
Thanks to the community's votes, The Arc of Monmouth embraces a new video surveillance system to protect the wellbeing of its clients and staff.
Mission
Security 101 annually donates Gifts of Security to recipients across the country as part of its corporate mission to give back to the community. Partnering with Axis Communications, they provide local non-profits with security systems and technical support services that they would be unable to afford on their own. In 2018, the New Jersey franchise of Security 101, awarded their region's Gift of Security to The Arc of Monmouth, an agency that works with individuals with intellectual and developmental disabilities (I/DD) throughout Monmouth County.
Solution
Security 101 NJ installed eight AXIS Companion network cameras at The Arc's headquarters to monitor the building perimeter, especially entrances and vehicle drop-off points, as well as the agency's multi-purpose room where client programs take place. An eight-channel AXIS Companion Recorder archives the video while an intuitive AXIS Companion video management software makes it easy for staff to view the cameras live and retrieve stored video from their office desktops, smartphones or tablets. Security 101 also installed an intrusion alarm system to complement the video surveillance solution for added protection.
Result
Now that The Arc has Axis cameras, staff can verify that their clients are being dropped off and picked up safely. Staff is able to view everyone entering and leaving the building during and after business hours from their desktops or smartphones. It is also easy for staff to provide local police with supporting video if an incident occurs.
Before the Axis system there was no way to monitor who was coming and going from our building. Now we can even see if a client's waiting too long to be picked up and call the transportation service when the driver is late.
IT Manager, The Arc of Monmouth
Serving Children with Disabilities
The Arc of Monmouth dates back to 1949 when a group of parents formed an association to provide services for their children with intellectual and developmental disabilities (I/DD). Today the agency serves over 1,600 individuals with I/DD and their families each year throughout Monmouth County, New Jersey. The Arc's myriad programs – from vocational training, life skills education, healthcare and social services to an abundance of enriching recreational activities – help their clients develop a sense of pride and accomplishment while they integrate into the community.
As a non-profit that relies on contributions from the community, there was never room in The Arc's budget for a security system. When The Arc heard about the Security 101 Gift of Security program it was delighted to be added to the list of worthy nominees. Once the list was published, the public voted for their favorite organization to get the free AXIS Companion surveillance system installed at their facility.
"Having all these people pulling for us to win created a real sense of community," said Jan Connolly, Director of Development for The Arc of Monmouth. "When we won and received this wonderful gift we all celebrated together."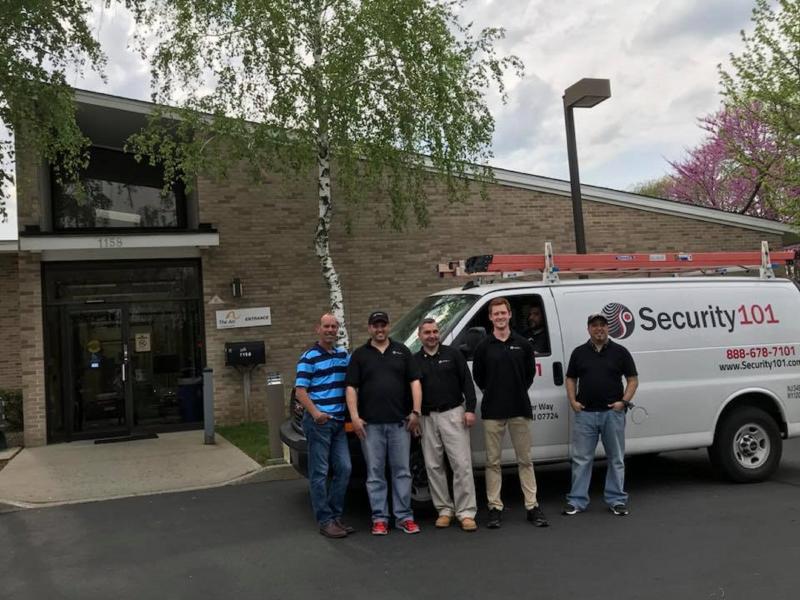 Protecting a busy center of activity
Security 101 NJ installed the AXIS Companion system at The Arc Center in Tinton Falls, which serves as the organization's headquarters and recreation hub for hundreds of clients a day. Primarily run by volunteers, the evening recreation activities range from classes on cooking and community living to yoga and movie nights.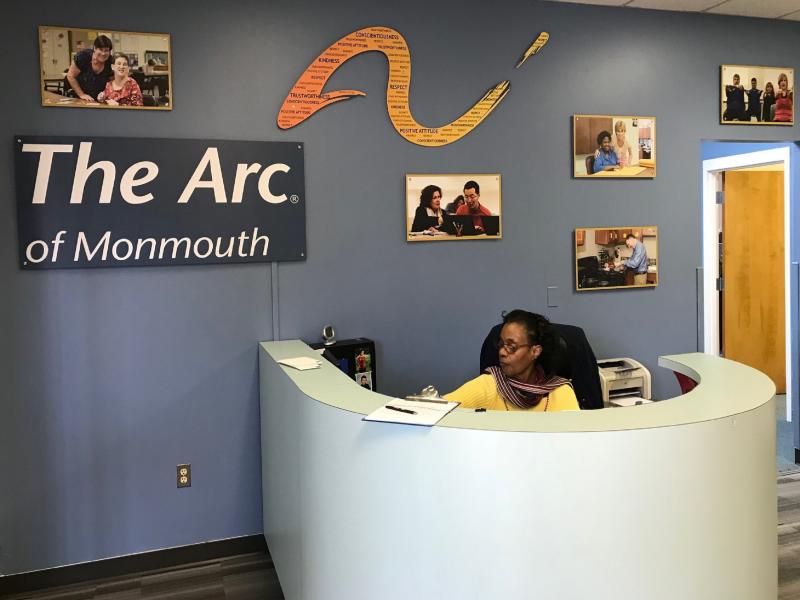 "Each day our facility opens at 8 a.m. and often operates into the late evening hours,," says Connolly. "We probably have 400 individuals come through our doors every day. The Axis system gives us a way to monitor all that activity and keep our clients and staff safe and secure."
AXIS Companion Eye Network Cameras cover the building interiors while AXIS Companion Bullet cameras surveille the exterior. Both HDTV-resolution camera models give The Arc staff sharp video detail across a wide dynamic range of lighting conditions. And both models support IR illumination for capturing anything that might occur at night when the building is closed and totally dark.
Providing extra care for clients
While volunteers who work late in the evening have expressed their appreciation for the added security, The Arc staff is most grateful for how the Axis cameras help them keep a closer watch over their clients.
"Because of the nature of their disabilities, our clients are more vulnerable than most people," said George Martin. "We want to make sure that no one comes into the building and interacts with them inappropriately or that they inadvertently wander off on their own."
One particularly useful application of the cameras has been to monitor the drop-off and pick-up area. "Before the Axis cameras we could have clients sitting outside waiting for transportation and we'd have no idea whether they'd been waiting for 20 minutes or two hours," says Jan Connolly.
"Now we can keep tabs on them and if they've been waiting for an unusual amount of time we can step in and make a phone call on their behalf."
Having a visual time-stamped record of rides arriving late or failing to show up at all has helped The Arc in handling concerns with parents and transportation companies.
Given that many clients have mobility issues, The Arc Center is also concerned with their physical safety as they enter and exit the building. "If a client should fall on the way into the building, after being dropped off, the security camera lets us see the incident as it's happening," says Connolly. "We can send staff out immediately and call for medical attention, if needed."
Other ideas beyond security
Sometimes the Axis cameras catch something totally unexpected, such as the number of deer that wander onto the property at night after the building closes.
"This isn't something we had thought about before," says Connolly. "But we're in discussion with an Eagle Scout about planting a community garden next to the building as a public service project. Now we might have to consider putting in a deer fence, too."
This discovery has started The Arc staff thinking about other ways they might use the Axis system beyond safety and security. One idea discussed as a possibility is to record some of their instructors as they run programs as a training tool for new volunteers.