Smart surveillance for moving vehicles 
Safer travel, better service
Mobile surveillance
Make smart mobility a reality with video surveillance solutions that deliver safety and security, as well as an abundance of usable data and insight to improve your transport services. 
Increasing visibility across your fleet 
Our mobile surveillance solutions let you see what is happening in and around your vehicles – anywhere, anytime. Analytics applications from Axis and our partners transform network cameras into intelligent devices that help you actively manage incidents as they happen. The high-quality images they capture also provide context for your fleet management and telematics data. Our technology enables you to improve service levels and driver performance, while at the same time safeguarding your passengers and staff.   
Safer travel, better service
With cloud-based video surveillance solutions designed for the demands of public transport, you can protect staff and passengers, and manage your operation more efficiently.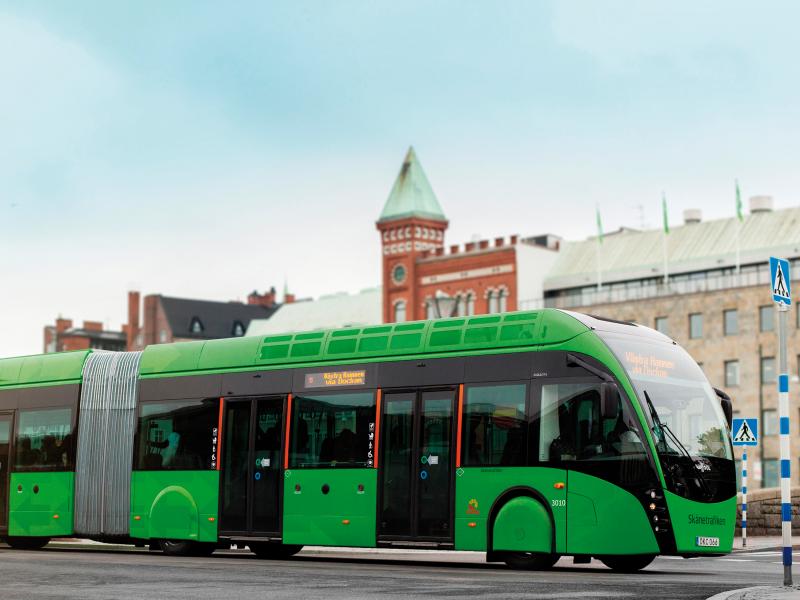 A new level of onboard surveillance 
Axis mobile surveillance solutions are designed to overcome the challenges of traditional onboard surveillance. Your fleet can benefit from secure, connected technology that replaces expensive onboard hard disks and offers real-time viewing. When used in combination with edge-based audio and video analytics, your team can respond immediately to security risks like aggressive or disorderly passengers. Connected technology also means that you never have to wonder whether your cameras are working, and you can easily retrieve recordings to investigate accident claims and reduce insurance costs.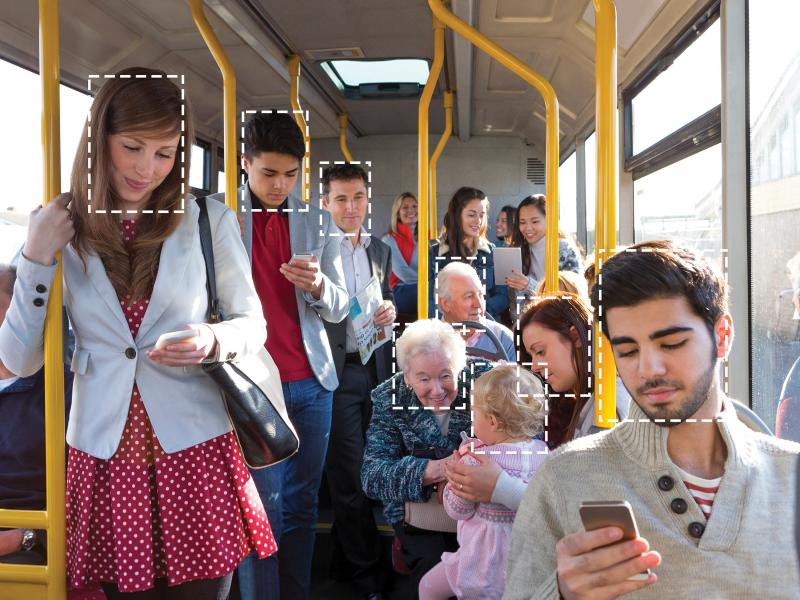 Technology to improve performance
Easy-to-use analytics software transforms your Axis surveillance system into a reliable and insightful source of data for passenger counting, occupancy, demographics and more. Video recordings provide valuable root-cause analysis of driving performance deviations as well as a basis for further training. They also help ensure that your drivers operate their vehicles safely. This combined insight can help you significantly optimize your transport service, as well as improve passenger satisfaction.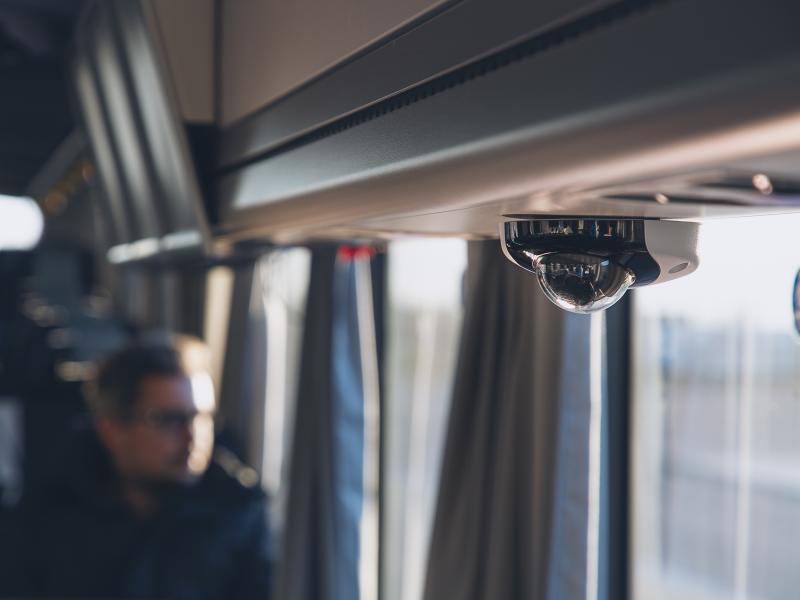 For rolling stock, logistics, and emergency vehicles
Our onboard cameras are specifically designed for challenging mobile environments. They withstand temperature variations, dust, moisture, extreme vibration and rapidly changing light conditions to deliver continuous high-definition images. Vandal-resistant cameras offer an extra level of protection and our Zipstream technology can help you save up to 50% of precious onboard storage space.  
Easier to INSTALL  
Intelligent cameras are equipped with local storage, share an onboard internet connection, and can be automatically configured remotely.   
Easier to USE
Access live and recorded video and reduce bandwidth consumption by transferring only the most relevant footage.  
Easier to MAINTAIN  
Update and manage all your cameras for optimal performance and cyber protection. Automatic alerts let you know when a camera needs service.
Paving the way to care-free ownership
When you buy Axis mobile surveillance as a service from our trusted partners, you ensure consistent surveillance and automated camera updates across your fleet – all for a predictable monthly fee and no hidden costs.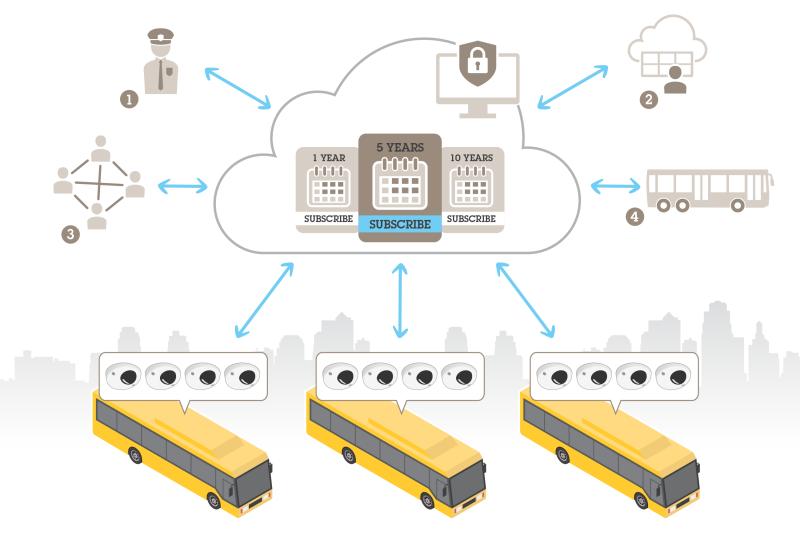 Real-time simultaneous remote access for:
1. Law enforcement
2. Transit authority
3. Government, union and other stakeholders
4. Bus operator
Proven in large scale systems
Madrid buses  

Sydney trains   

Moscow metro  

SBB trains (Switzerland)  

Oslo trains  

Munich Underground  

Prague buses  

Deutsche Bahn  

Stockholm metro and buses  

Miami Dade Transit Metrorail  

Guangzhou Metro  

Ottowa OC Transport  

Beijing Airport APM train  

CRRC trains (China)