AXIS Camera Station S1232 Rack Recording server
Out-of-the-box ready recording servers
Scalable and powerful solution
Flexible storage options including RAID
Available in 2 variants- 16 TB, 32 TB
32 AXIS Camera Station licenses included
Extensive support and 5-year warranty
This out-of-the-box, ready-to-use recording server features powerful components for top-class performance. And it's easy to scale and expand your system as your needs grow.
Top class performance and reliability
Featuring powerful components, this high-performance recording server offers support for powerful applications and features. Thanks to a RAID controller with high cache memory, it minimizes the risk of recording gaps, downtime, and data loss. This secure device complies with government policies and uses a Trusted Platform Module (TPM) that is FIPS 140-2 level 2, which increases the security of the product and ensures recorded video is stored encrypted on the hard drive. And, if the system crashes, built-in operating system recovery stored on the device ensures data can be quickly recovered.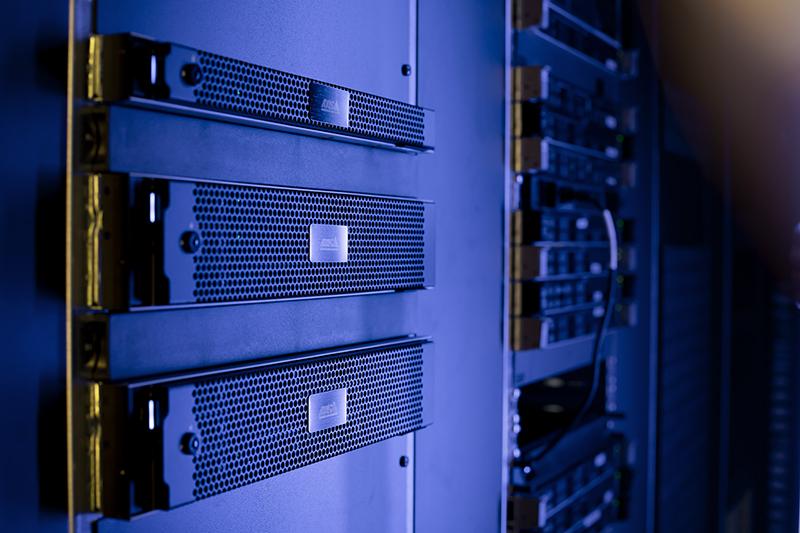 Flexible, scalable solution
AXIS S1232 is ideal for demanding applications. With great scalability, it's easy to expand your system as it grows without the need for additional hardware. It includes 32 AXIS Camera Station licenses. And you can expand your system up to a recording bitrate of 512 Mbit/s (approximately 64 channels). Plus, with multiple RAID configurations (levels 0/1/5/6/10), it provides flexible system storage and redundancy based on your specific requirements. AXIS S1232 Rack is available in two variants with a choice of storage: either 16 TB or 32 TB.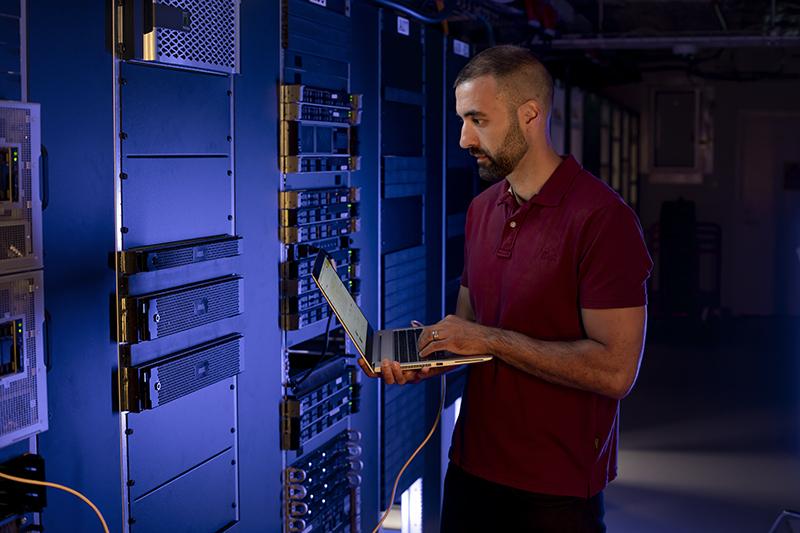 Quality and ease-of-use
This reliable recording server comes preloaded with AXIS Camera Station licenses and pre-configured software, so there's no need to spend time selecting, configuring, and testing hardware. Plus, with services such as Keep Your Heard Drive and Next Business Day Onsite Support, as well as a 5-year warranty, you can depend on Axis for first-class quality, reliability, and support. Part of an Axis end-to-end solution, all supported products are available in one price list for a one-stop-shop experience. Furthermore, with an intuitive installation wizard and AXIS Recorder Toolbox, AXIS S1232 eliminates installation problems to help ensure every customer installation is trouble-free.
Technical specifications
Models: AXIS S1232 Rack 16 TB / AXIS S1232 Rack 32 TB
| | |
| --- | --- |
| Property description | Property value |
| Form factor | Rack 1U |
| System storage (TB) | 16 TB |
| Total HDD bays | 4 |
| HDDs included | 4 |
| Default RAID level | 5 |
| Included licenses | 32 |
| Free HDD bays | 0 |
| Supported RAID level | 0, 1, 5, 6, 10 |
| PoE total output power | – |
| Power over Ethernet Plus | – |
| Validated video channels | 64 |
| Validated recording bitrate (Mbit/s) | 500 |
| Operating system | Windows 10 IoT Enterprise LTSC 2021 |
* Some technical specifications may vary depending on which hardware option you choose.
Discontinued products
The following compatible products have been discontinued.
Joysticks and keypads
Workstations
How to buy
Axis solutions and individual products are sold and expertly installed by our trusted partners.
Want to buy Axis products?
Find resellers, system integrators and installers of Axis products and systems.
Find a reseller
Want to sell Axis products?
Interested in becoming a reseller? Find contact information for distributors of Axis products and systems.
Find a distributor
Become a partner
Are you a reseller, distributor, system integrator or installer? We have partners in nearly every country in the world. Find out how to become one!
Become a partner
Part number for ordering
| Name | Axis region | Part number |
| --- | --- | --- |
| AXIS S1232 Rack 32 TB | AR, AU, BR, EU, IN, JP, KR, UK, US | 02538-001 |
| AXIS S1232 Rack 16 TB | AR, AU, BR, EU, IN, JP, KR, UK, US | 02537-001 |
Support and resources
Need Axis product information, software, or help from one of our experts?
Documentation and software
Get product-specific information, firmware and software.
Go to documentation and software
Technical support
Contact our support staff for efficient, one-on-one assistance with your Axis products.
Get in touch
Axis 5-year warranty
Get information and details on your 5-year product warranty.
Go to warranty