AXIS Camera Station Secure Entry
All-in-one video and access control management system
Validated end-to-end solution
One seamless, unified interface
Ease-of-use and intuitive handling
Designed with cybersecurity in mind
First-class Axis support
From retail stores to schools and commercial buildings, AXIS Camera Station Secure Entry puts efficient video surveillance and access control at your fingertips. With one, user-friendly interface, it ensures trouble-free management of your security system.
Seamless and unified
Preloaded on Axis recorders and available as stand-alone licenses, AXIS Camera Station now includes access control management as part of its seamless, user-friendly interface. From retail stores to schools and commercial buildings, this validated end-to-end solution allows for trouble-free management of multiple sites. It offers operators a complete overview of everything that's happening. For instance, you can visually identify your visitors or get automatic alerts in case of incidents. And, with everything in one system, the same operator can monitor the video and the access control.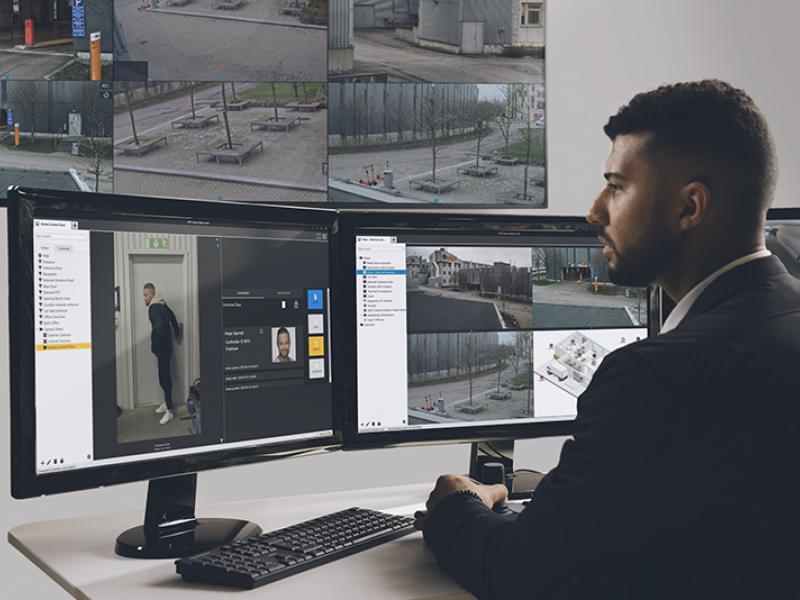 Simple and convenient
AXIS Camera Station Secure Entry offers efficient video surveillance and access control. With a user-friendly interface, it's easy to add or remove users with drag and drop operation. You can set up access rules based on specific criteria such as cardholder, location, and schedule. This makes it easy to control who has access to what and when. Designed to work with AXIS A1601 Network Door Controller and Axis card readers, this scalable solution can mange 160 doors per server, 32 servers in a multi-server system and up to 10,000 cardholders with support for multiple credentials.
AXIS Camera Station Secure Entry is included in all AXIS Camera Station licenses, and one license is needed for each door controller. Customers can benefit from a broad portfolio of network cameras, intercoms, and audio devices– all from one, trusted supplier. And, with Axis as the single point of contact, you can feel confident that any problems that may arise will be handled quickly and efficiently.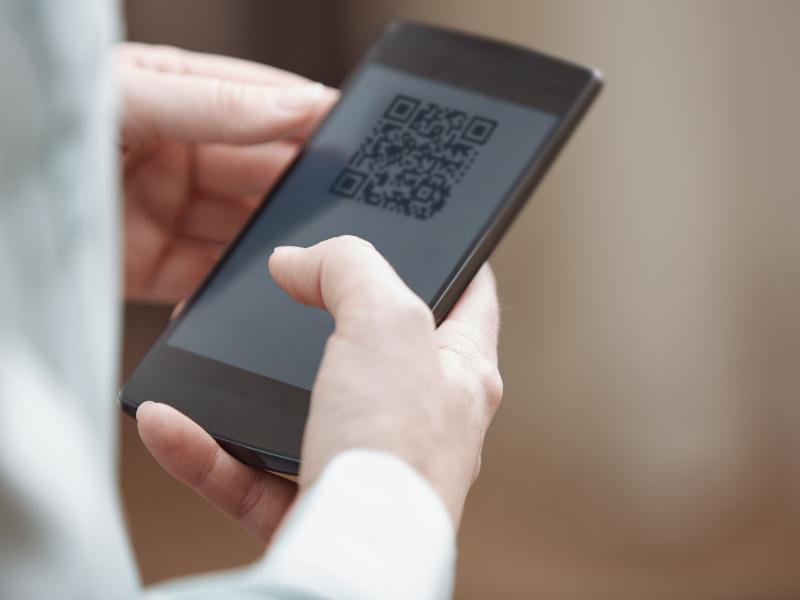 Dependable, touch-free access
Meet the needs of a mobile-first society with QR code access. Simply create and email a QR code with a specific date and time of validity to trusted visitors, who can print it or store it on their mobile device. On arrival, they present it to the Axis camera or intercom installed with AXIS Barcode Reader which reads the credential. Relevant data is then sent to an Axis door controller, granting access. The solution provides seamless access without the cost, complications, or waste of purchasing, managing, and disposing of physical cards.
Enhanced security
This efficient solution doesn't just let you identify and control who enters your premises, it connects to your system just like any other surveillance solution and can record everything that's happening outside your door. It includes features to support the operator such as to monitor and control door access, or search and filter access control logs linked with video recording. It's also possible to trigger video, alerts, and actions for instance when a visitor is approaching. And, you can easily generate reports with video evidence. Furthermore, this highly secure and reliable solution is designed with cybersecurity in mind and provides encrypted communication so you can be sure your data is protected.
Compatible products
Customize, enhance and add functionality to your solution.
Credentials
Network door controllers
Video management software
No matches
Support and resources
Need Axis product information, software, or help from one of our experts?
Supporting documents
Get datasheets, manuals, specifications and other resources for this product.
Go to product support
Technical support
Contact our support staff for efficient, one-on-one assistance with your Axis products.
Get in touch