AXIS Plugin for Autodesk® Revit®
3D camera visualizations for professionals
Planning makes perfect
The AXIS Plugin for Autodesk® Revit® allows users to plan entire surveillance systems directly in Autodesk® Revit® building plans by giving users the ability to add cameras or other products quickly and easily to the plan. The plugin is fully integrated into Autodesk® Revit® projects with quick access to a wide variety of Axis products as realistic 3D models. The models provide complete 3D visualizations of CAD design, giving a simple, intuitive way to configure and verify coverage areas.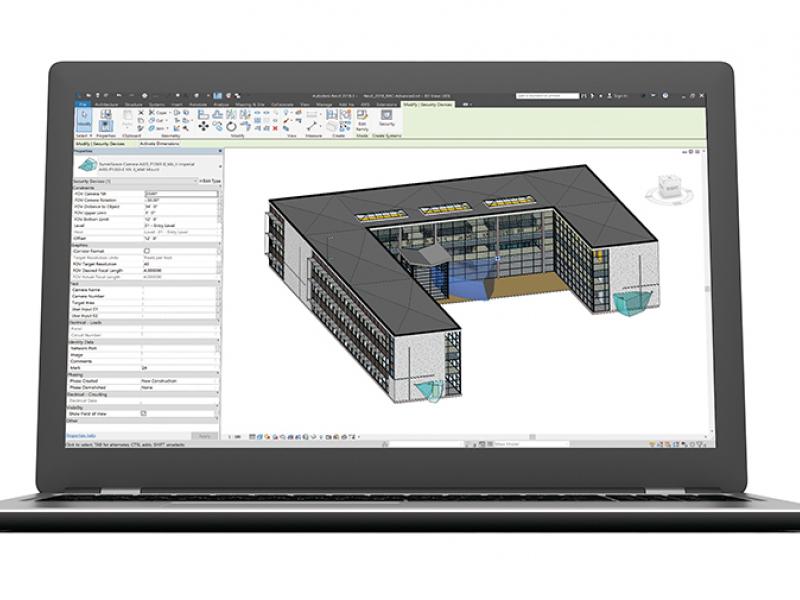 Find the right camera
The AXIS Plugin for Autodesk® Revit® includes an embedded product selector tool to help you choose the right product based on your specific needs directly in Autodesk® Revit®. It makes it easy to add new cameras or other products directly in your CAD design. The plugin also enables visualization of your entire setup with the ability to customize resolution, pan, tilt and zoom of the camera to adjust the field of view for each camera model.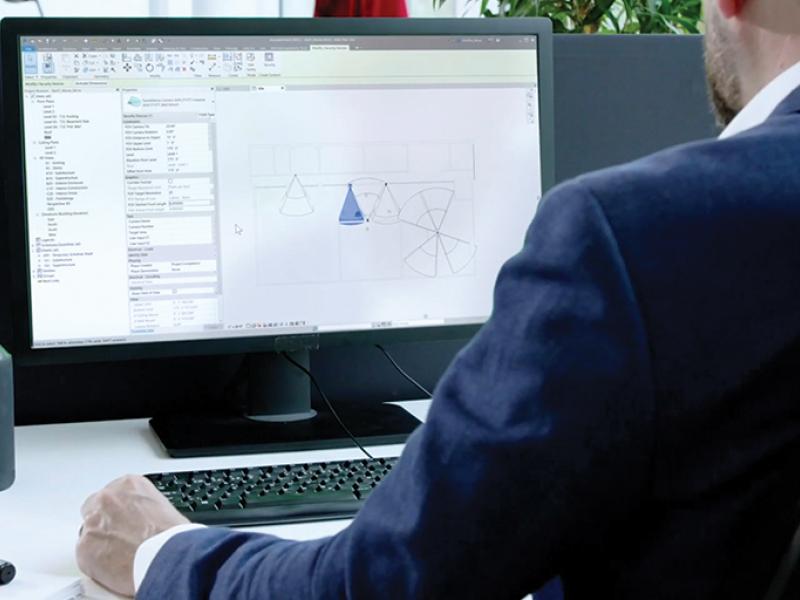 Chose the right coverage
Need a reliable way to verify camera coverage and adjust settings to prevent blind spots? AXIS Plugin for Autodesk® Revit® enables you to adjust settings like camera height, positioning, mounting options, focal length, corridor format and the target resolution depending on the situation, so you can be sure every corner of the scene is visible to the camera.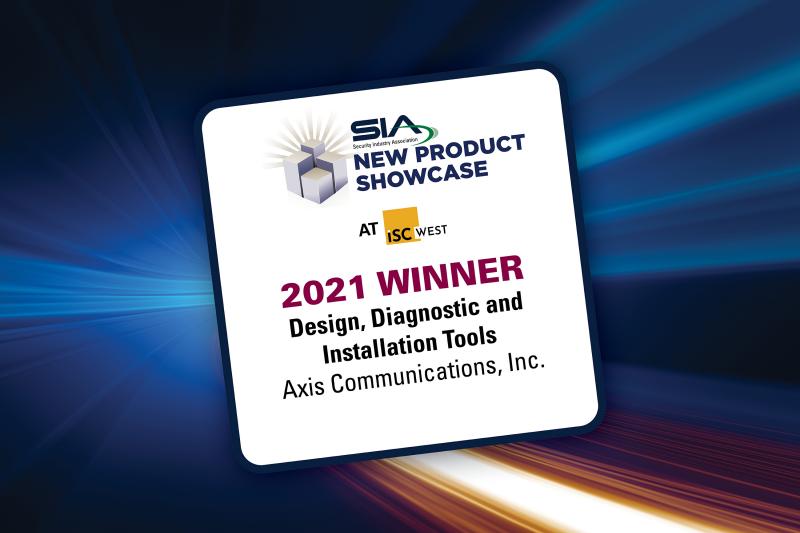 Axis Communications wins 2021 SIA New Product Showcase Award
Compatible products
Customize, enhance and add functionality to your solution.
Discontinued products
The following compatible products have been discontinued.
Fixed box cameras
Fixed bullet cameras
Fixed dome cameras
Modular cameras
Mounts
Network door controllers
Network intercoms
Network speakers
Onboard cameras
PTZ cameras
Panoramic cameras
Positioning cameras
Radars
Readers
Specialty cameras
Thermal cameras
Download
AXIS Plugin for Autodesk® Revit® (2024-2020)
Integrity checksum:
SHA256:
d1738383ef5f32bc0e503a9bc49e4fbd6295ac557228b3e7f6d59361d9a50864
Download
note
Log in to your Axis partner account to get access to the download. 
Not a partner? Please visit axis.com/partner
Support and resources
Need Axis product information, software, or help from one of our experts?
Supporting documents
Get datasheets, manuals, specifications and other resources for this product.
Go to product support
Technical support
Contact our support staff for efficient, one-on-one assistance with your Axis products.
Get in touch