AXIS I8016-LVE Network Video Intercom
Compact and robust video intercom
High-quality video and audio
Echo and noise cancellation
Compatible with 2-gang installation boxes
Open interface with IP phone integration, SIP support
Anti-ligature, vandal-resistant IK10-rated
Designed for two-way communication, video identification, and remote entry control, AXIS I8016-LVE Network Video Intercom helps simplify everyday operations. This easy to install, robust intercom offers a 5 MP camera with invisible IR night vision and exceptional audio quality.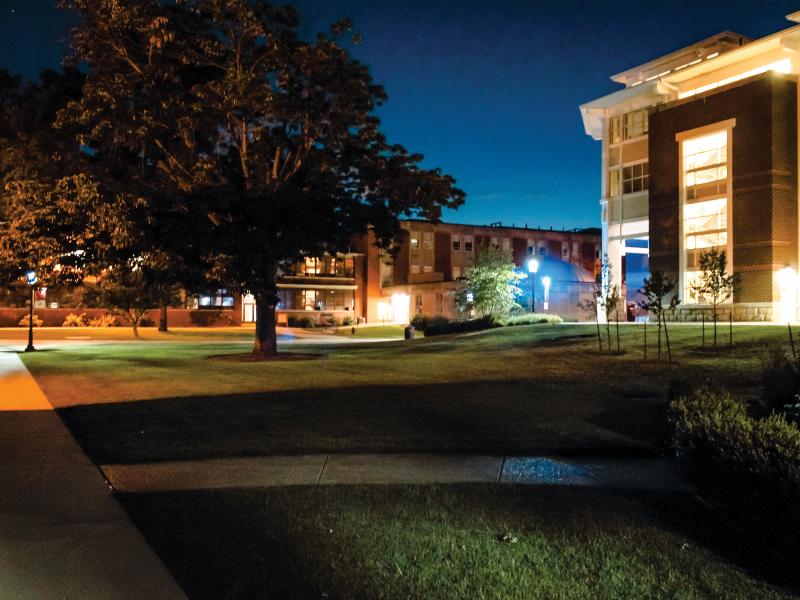 Reliable two-way communication
Ideal for surveillance in complete darkness and demanding situations, AXIS I8016-LVE features invisible IR night vision allowing you to clearly identify your visitors— 24/7. It offers 5 MP resolution and a 140°FOV for capturing wider-angle views with more detail.  This robust, outdoor-ready device features high quality audio with echo and noise cancellation to ensure voices are audible regardless of background noise. It offers versatile installation at entrances or unmanned gates where known and/or unknown visitors pass through on a regular basis. And, it can be used to grant access to drivers at warehouses, delivery areas, or loading docks. Furthermore, it can be used as a help point or emergency phone within larger areas such as cities, parks, and university campuses.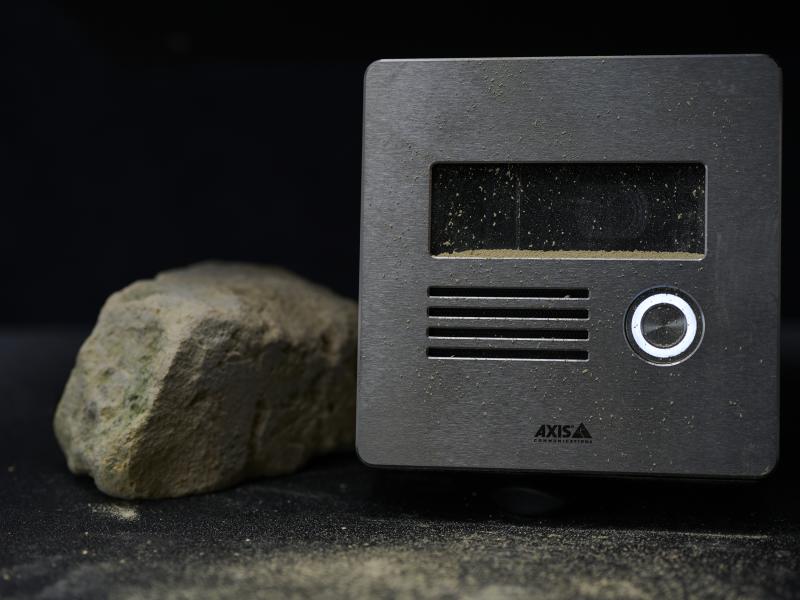 Compact and highly robust
This compact and robust network intercom offers easy installation and fits into 2-gang installation boxes. It benefits from no visible screws, so the casing simply snaps on. Plus, you can be confident that it's safe and secure thanks to its vandal-resistant IK10-rated casing. Additionally, it supports Session Initiation Protocol (SIP) for IP phone system integration as well as open programming interfaces for software integration, including VAPIX and ONVIF.
Perfect match within correctional facilities
AXIS I8016-LVE is the ideal product to use in all types of high-security installations such as in prisons and psychiatric wards. The key benefits are:
Anti-ligature, vandal-resistant IK10-rated, IP66 and IP69
High quality audio with echo and noise cancellation
5 MP resolution and 140°FOV
Compatible with 2-gang installation boxes
Easy installation with PoE
Open interface with IP phone integration, SIP support
Open and easy integration
With AXIS I8016-LVE you're not dependent on proprietary hardware or software so you're free to use open-standard hardware or software from the supplier of your choice –integrated with the solutions you already own or the ones you decide to purchase next year.  It features ACAP support as well as support for intelligent onboard analytics. With open interfaces it offers countless possibilities for integration, making it easy to combine with a long list of other systems within your security solution, as well as solutions for video surveillance, access control, and VoIP communication. Additionally, it includes a multitude of connections, ports, and relays, as well as audio input/output allowing you to connect external sensors, activate lights, open doors, trigger cameras, or sound alarms. The - smart - possibilities are practically endless.
Technical specifications
| | |
| --- | --- |
| Property description | Property value |
| Max video resolution | 2592x1944 |
| Horizontal field of view | 140 ° |
| Min illumination/ light sensitivity (Color) | 0.16 lux |
| Built-in IR | Yes |
| Alarm inputs/outputs | 2 |
| Relays | 1 |
| HDMI Output | – |
| Wide dynamic range | Forensic WDR |
| Zipstream | Yes |
| Vandal rating | IK10 |
| Operating temperature | -40 to 60 °C |
| Outdoor Ready | Yes |
| IP rating | IP66/IP69 |
Discontinued products
The following compatible products have been discontinued.
Power
Video decoders
How to buy
Axis solutions and individual products are sold and expertly installed by our trusted partners.
Want to buy Axis products?
Find resellers, system integrators and installers of Axis products and systems.
Find a reseller
Want to sell Axis products?
Interested in becoming a reseller? Find contact information for distributors of Axis products and systems.
Find a distributor
Become a partner
Are you a reseller, distributor, system integrator or installer? We have partners in nearly every country in the world. Find out how to become one!
Become a partner
Part number for ordering
| Name | Axis region | Part number |
| --- | --- | --- |
| AXIS I8016-LVE | US, UK, KR, JP, IN, EU, CN, BR, AU, AR | 01995-001 |
Support and resources
Need Axis product information, software, or help from one of our experts?
Documentation and software
Get product-specific information, firmware and software.
Go to documentation and software
Technical support
Contact our support staff for efficient, one-on-one assistance with your Axis products.
Get in touch
Axis 5-year warranty
Get information and details on your 5-year product warranty.
Go to warranty