AXIS T91B47 Pole Mount
For different pole diameters
Suitable for wide range of pole diameters
Safe and easy to install
IK10-rated vandal resistance
NEMA 4X-rated corrosion protection
Axis stainless steel straps included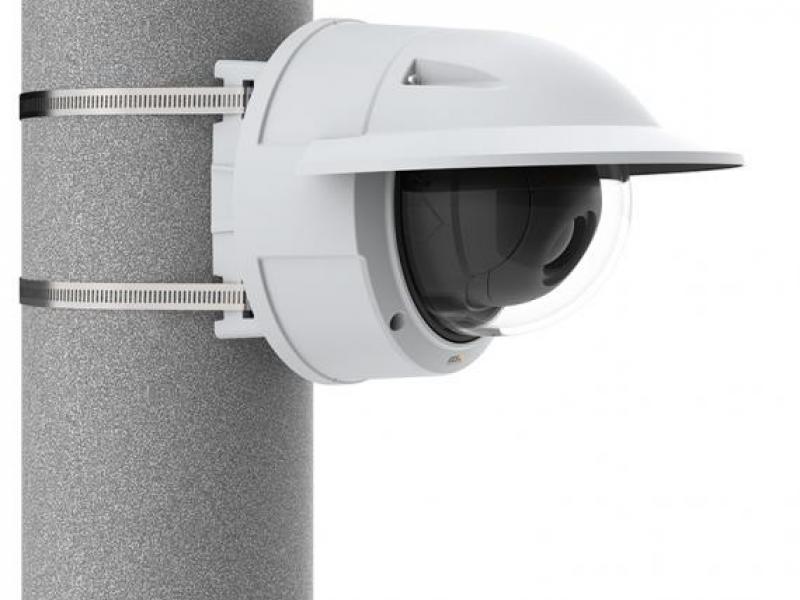 Ease of installation
AXIS T91B47 Pole Mount is designed for both indoor and outdoor use. It is available in two versions, one with steel straps for poles between 50-150 mm (2-6 in) in diameter and one with steel straps for poles between 100-410 mm (4-16 in) in diameter.
AXIS T91B47 is tightened with two marine-grade (SS316L) stainless steel straps with TX30 screw interface for ease and secure installation.
When installing an Axis fixed dome or fixed bullet camera, there is no need for additional accessories like pendant kits; AXIS T91B47 fits the back side of the camera to ensure a cost efficient solution.
Discontinued products
The following compatible products have been discontinued.
Fixed box cameras
Fixed bullet cameras
Fixed dome cameras
Housings & cabinets
Network speakers
Panoramic cameras
Radars
Thermal cameras
How to buy
Axis solutions and individual products are sold and expertly installed by our trusted partners.
Want to buy Axis products?
Find resellers, system integrators and installers of Axis products and systems.
Find a reseller
Want to sell Axis products?
Interested in becoming a reseller? Find contact information for distributors of Axis products and systems.
Find a distributor
Become a partner
Are you a reseller, distributor, system integrator or installer? We have partners in nearly every country in the world. Find out how to become one!
Become a partner
Part number for ordering
| Name | Axis region | Part number |
| --- | --- | --- |
| AXIS T91B47 Pole Mount 50-150 mm | AR, AU, BR, CN, EU, IN, JP, KR, UK, US | 01165-001 |
| AXIS T91B47 Pole Mount 100-410 mm | AR, AU, BR, CN, EU, IN, JP, KR, UK, US | 01164-001 |
Support and resources
Need Axis product information, software, or help from one of our experts?
Documentation and software
Get product-specific information, firmware and software.
Go to documentation and software
Technical support
Contact our support staff for efficient, one-on-one assistance with your Axis products.
Get in touch
Axis 3-year warranty
Get information and details on your 3-year product warranty.
Go to warranty