AXIS T94S01P Conduit Back Box
IP66/IP67 rated outdoor back box with conduit entrance
IP66/IP67 storage compartment for connectivity devices
Impact resistant (IK10+) against vandalism attempts
¾ " / M25 conduit interface from both side and back
Compatible with a wide range of Axis network cameras
Designed for a wide range of Axis network cameras, AXIS T94S01P Conduit Back Box is outdoor-ready and impact resistant (IK10+) with an ingress-protected compartment for secure storage of connectivity devices.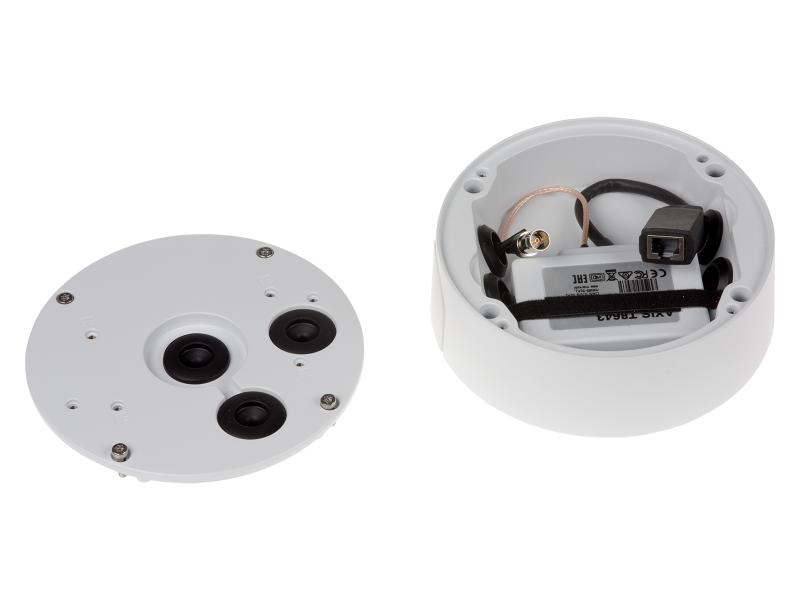 Robust outdoor back box
AXIS T94S01P enables both camera and connectivity device to be safely mounted at the same point, without need for extra cabinet installation (even directly onto junction boxes). The finished installation is both aesthetically pleasing and able to withstand challenging outdoor conditions. It's carefully designed to store for example an IP-over-COAX adapter to re-use legacy cabling or a network cable coupler to bridge between rigid and flexible network cables.
Discontinued products
The following compatible products have been discontinued.
Fixed dome cameras
I/O devices
Media converters
Panoramic cameras
Portcast devices
How to buy
Axis solutions and individual products are sold and expertly installed by our trusted partners.
Want to buy Axis products?
Find resellers, system integrators and installers of Axis products and systems.
Find a reseller
Want to sell Axis products?
Interested in becoming a reseller? Find contact information for distributors of Axis products and systems.
Find a distributor
Become a partner
Are you a reseller, distributor, system integrator or installer? We have partners in nearly every country in the world. Find out how to become one!
Become a partner
Part number for ordering
| Name | Axis region | Part number |
| --- | --- | --- |
| AXIS T94S01P Conduit Back Box | US, UK, KR, JP, IN, EU, CN, BR, AU, AR | 01190-001 |
Support and resources
Need Axis product information, software, or help from one of our experts?
Documentation and software
Get product-specific information, firmware and software.
Go to documentation and software
Technical support
Contact our support staff for efficient, one-on-one assistance with your Axis products.
Get in touch
Axis 3-year warranty
Get information and details on your 3-year product warranty.
Go to warranty