Network switches
Tailor-made for your Axis solutions
A network switch is a key component in your security and surveillance system. When choosing a switch, there are three main aspects to consider: will it fit your existing network infrastructure, can it provide adequate power to your devices, and does it have all the capabilities you need.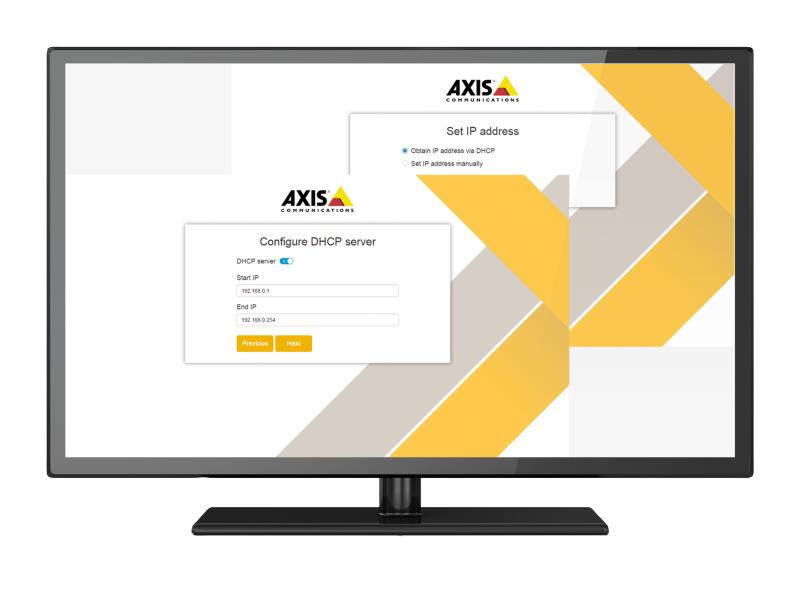 Easy to set up
Axis network switches have been tested and verified to perfectly match Axis products—the ideal complement to an Axis end-to-end solution. And they offer easy installation using standard Axis tools. For instance, our managed switches include AXIS IP Utility to automatically discover and display all Axis devices on the network and help you set the IP address of Axis network video products.
These flexible network switches are ideal for various installations and can be easily configured to suit specific requirements. For basic, entry-level needs, our unmanaged switch offers simple plug-and-play installation. For more advanced network set-ups using VLAN, QoS, Security, or Spanning trees, go for one of the Axis managed switches.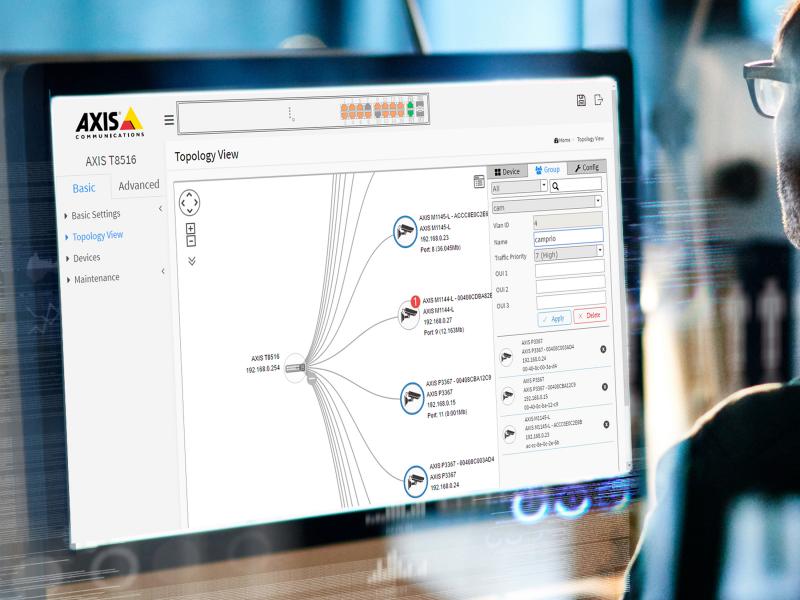 Easy to use
Our managed switches feature an intuitive, easy-to-navigate web GUI making it easy to view and manage all your connected devices. A graphic topology displays information, status, and notifications about all devices in the system. And it allows you to manage these devices, reboot devices in the system, monitor network traffic, perform cable diagnostics, and much more.
Furthermore, you can connect these switches to AXIS Camera Station (version 5.39 or higher) without the need for a device license. From here you can effectively manage your system using AXIS System Health Monitoring to monitor device status.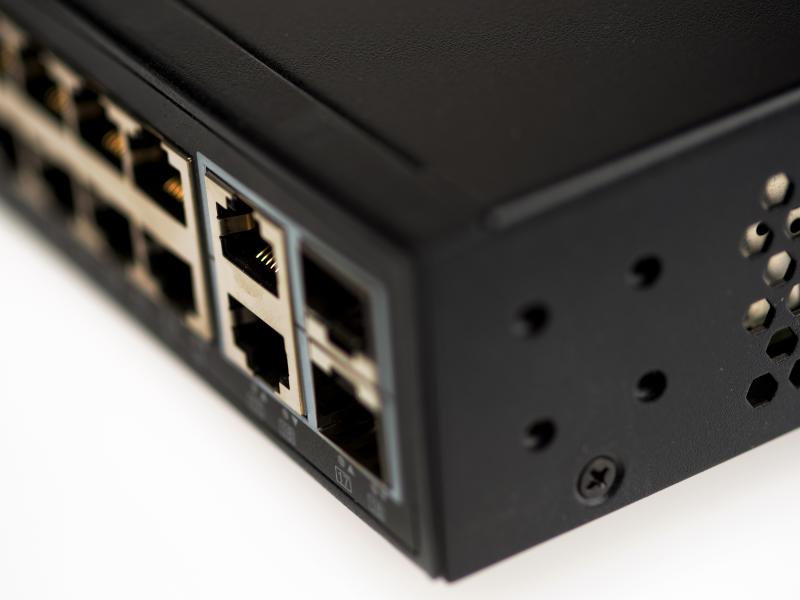 Cost-efficient ownership
With a one-time purchase cost and no service fees, Axis network switches offer cost-efficient ownership. And, with Axis as your single point of contact, you can feel confident that any problems that arise will be handled quickly and efficiently. Plus, these products come with 24/5 first-class support, so you can rest assured that you'll receive assistance wherever you are, whenever you need it. These cost-efficient switches ensure an optimal power budget. Each port of an Axis switch supports PoE class 3, with some offering up to 60 W per port. Additional power can also be added by connecting midspans. Furthermore, our managed switches offer a 5-year warranty ensuring trouble-free ownership and better control of overall costs.