AXIS Bird Control Spike
Keep your outdoor network cameras clean
For outdoor cameras
Easy to install
Various mounting possibilities
No more bird sitting on camera housings
Nest somewhere else, birdy!
Birds sitting on top of cameras, housings or mounts is a problem commonly found in e.g. train stations and city surveillance. With AXIS Bird Control Spike we make our products less attractive to the birds without being mean to them. The spikes are somewhat flexible and will not hurt the birds, but they will make it uncomfortable and thereby make the bird go elsewhere.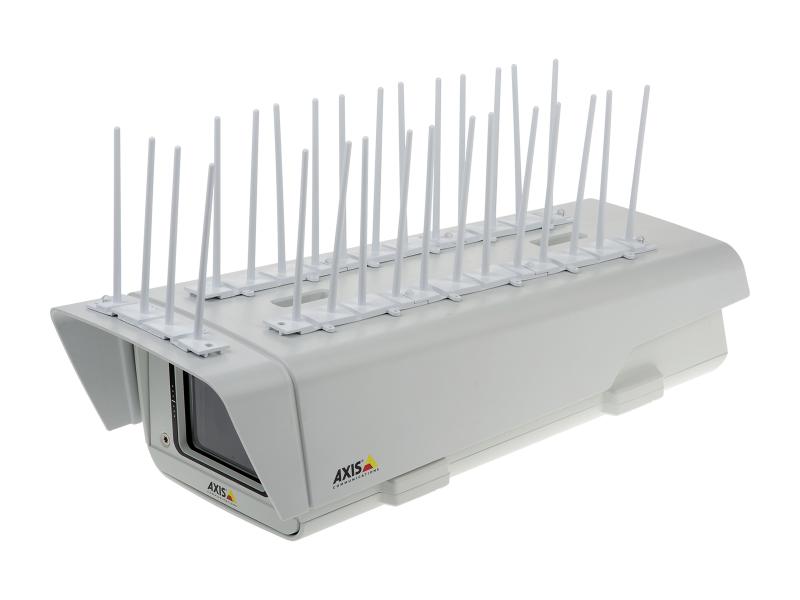 Less cost for cleaning
The benefit is of course that the cleaning costs will be contained. On top of that, less vibrations caused by birds landing or taking off from the network camera.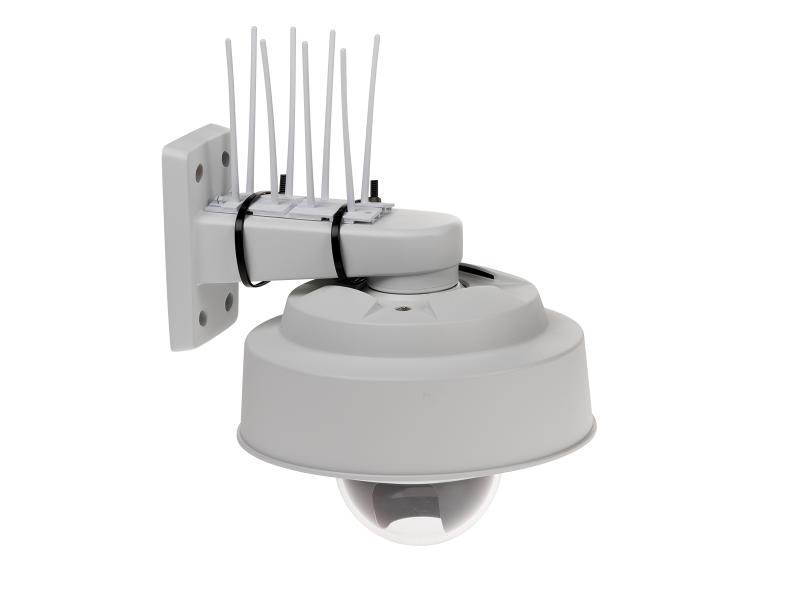 Attach it as you please
AXIS Bird Control Spike is easy to use and can be mounted in various ways. The pre-assembled, UV-resistant and very strong adhesive tape will keep the spike in place. Cable ties can also be used as a complement around a circular surface. The spike modules can also be clicked together both sideways and lengthways to cover larger areas. AXIS Bird Control Spike is sold in 10-pieces pack, hence it can cover a wide surface of the outdoor camera.
Discontinued products
The following compatible products have been discontinued.
Fixed box cameras
Fixed bullet cameras
Fixed dome cameras
Housings & cabinets
Media converters
Mounts
PTZ cameras
Panoramic cameras
Positioning cameras
Radars
Thermal cameras
How to buy
Axis solutions and individual products are sold and expertly installed by our trusted partners.
Want to buy Axis products?
Find resellers, system integrators and installers of Axis products and systems.
Find a reseller
Want to sell Axis products?
Interested in becoming a reseller? Find contact information for distributors of Axis products and systems.
Find a distributor
Become a partner
Are you a reseller, distributor, system integrator or installer? We have partners in nearly every country in the world. Find out how to become one!
Become a partner
Part number for ordering
| Name | Axis region | Part number |
| --- | --- | --- |
| AXIS Bird Control Spike, 10 pcs | AR, AU, BR, CN, EU, IN, JP, KR, UK, US | 5801-121 |
Support and resources
Need Axis product information, software, or help from one of our experts?
Documentation and software
Get product-specific information, firmware and software.
Go to documentation and software
Technical support
Contact our support staff for efficient, one-on-one assistance with your Axis products.
Get in touch
Axis 3-year warranty
Get information and details on your 3-year product warranty.
Go to warranty