AXIS T8355 Digital Microphone 3.5 mm
Digital microphone with lossless interface for superior audio
Professional audio surveillance
Discreet and compact digital microphone
Support for S/PDIF output
Hemispherical
Flexible installation
Are you looking for a professional digital microphone that allows you to monitor and record outstanding audio as part of your video surveillance system?
Description
AXIS T8355 Digital Microphone is a high-performance and discreet microphone designed for best surveillance in large areas. This is the first microphone with an S/PDIF output carrying digital audio signals between the microphone and network product. Thanks to the digital format with lossless transfer of audio signals, electromagnetic immunity is achieved making it ideal for situations where up to 100 m (328 ft) long cables are required.
From hospitals and schools to banks and retail departments, AXIS T8355 Digital Microphone is ideal for any location where you need distance between the audio source and network product.
Audio right where you need it
AXIS T8355 Digital Microphone offers a broad range of mounting accessories to help make installation fast and flexible. Easily mounted on walls, ceiling or in covert areas, this compact microphone can be subtly concealed from view or visibly used as a deterrent if needed.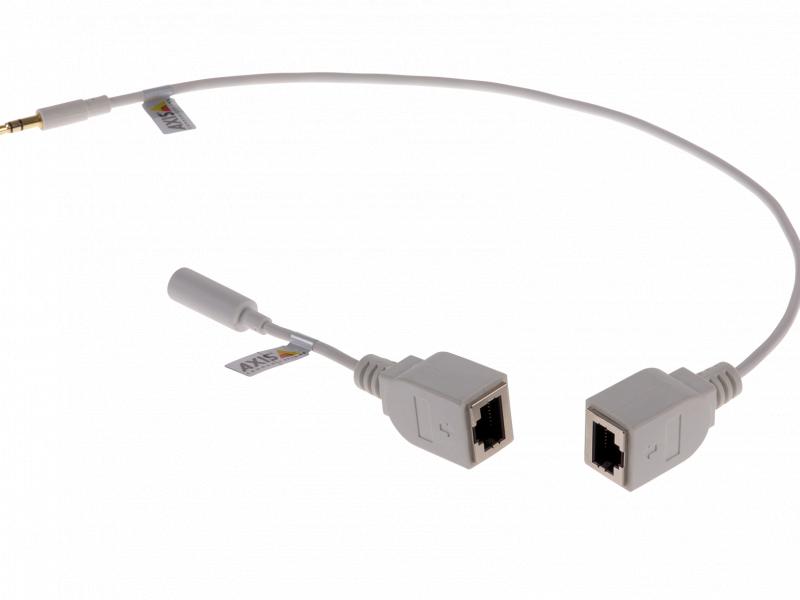 Perfect for surveillance situations
AXIS T8355 Digital Microphone can be paired with AXIS Digital Audio Extension Kit to allow you to transmit the digital audio signal using a network cable up to 100 m (109 yards). The cable can be safely placed near power cables and cables carrying high frequency signals. This makes the microphone perfect for surveillance situations where the network product is installed in a control room, away from the audio source, such as is often the case with casinos and airport security control.
Additionally, AXIS T8355 Digital Microphone is powered by the network product, so no additional cables or power supplies are needed, helping minimize time and installation costs. 
Superior performance
AXIS T8355 Digital Microphone is the first digital microphone with a S/PDIF output to carry digital audio signals between the microphone and network product. This hemispherical digital microphone can collect sound from every direction, and the quality of the recording is superior to that of the network product's internal microphone. Furthermore, AXIS T8355 Digital Microphone allows for lossless audio transfer so every single bit of detail from the original audio recording is preserved.
Compatible products
To find a compatible product, simply use the filters below.
Discontinued products
The following compatible products have been discontinued.
Fixed dome cameras
How to buy
Axis solutions and individual products are sold and expertly installed by our trusted partners.
Want to buy Axis products?
Find resellers, system integrators and installers of Axis products and systems.
Find a reseller
Want to sell Axis products?
Interested in becoming a reseller? Find contact information for distributors of Axis products and systems.
Find a distributor
Become a partner
Are you a reseller, distributor, system integrator or installer? We have partners in nearly every country in the world. Find out how to become one!
Become a partner
Part number for ordering
| Name | Axis region | Part number |
| --- | --- | --- |
| AXIS T8355 Digital Microphone | AR, AU, BR, EU, IN, JP, KR, UK, US | 01561-001 |
Support and resources
Need Axis product information, software, or help from one of our experts?
Documentation and software
Get product-specific information, firmware and software.
Go to documentation and software
Technical support
Contact our support staff for efficient, one-on-one assistance with your Axis products.
Get in touch
Axis 3-year warranty
Get information and details on your 3-year product warranty.
Go to warranty