Security solutions for every business
Right for you today. And tomorrow
Axis end-to-end solutions for surveillance
Intro text
With an Axis end-to-end security solution, you can rest easy. Whether your business is very small or quite a bit larger, you're well protected. End-to-end means you buy a complete security system tailored to your specific needs, all from Axis. From the VMS to all connected devices from Axis large portfolio.
Make it easy to protect what matters
End-to-end means you buy a complete security system tailored and validated to your specific needs, all from Axis. From the Video Management System to all connected devices. That could include a single video camera watching over your entrance. Or a hundred cameras and other networked security devices such as speakers, intercoms and access control products– protecting your premises, day and night.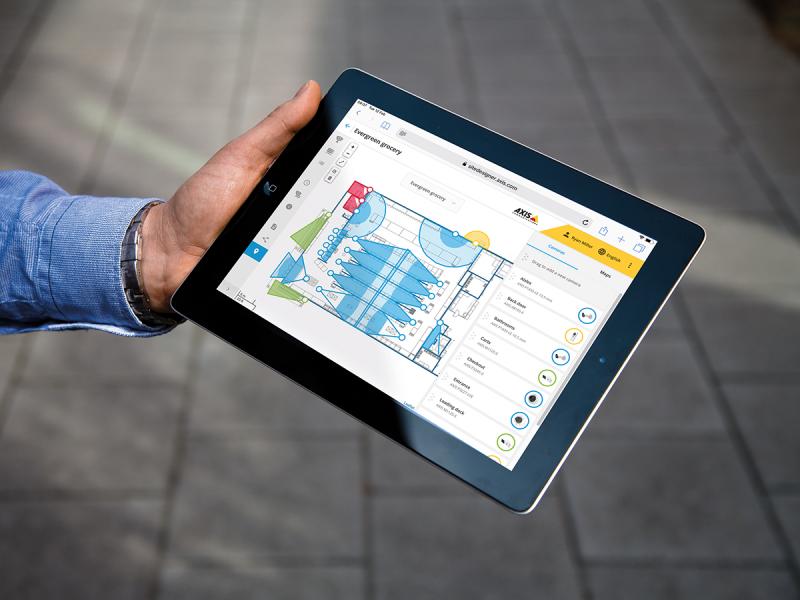 Easier than ever to design your solution
AXIS Site Designer makes it easy to design your end-to-end surveillance solution including the Video Management System and all required hardware. You also get useful installation documentation as well as possibility to export all configurations to eliminate installation mistakes. This intuitive tool simplifies and streamlines your design and quotation workflow, making projects faster and easier to create, revise or implement. It lets you efficiently manage any project.
Out-of-the box ready recording solution
Axis recorders is a great start to build an end-to-end solution. This out of the box and ready-to-use recording solution is designed to deliver reliable high-definition surveillance. It is preloaded with all software and licenses needed for your system, and it meets the requirements of a wide variety of businesses and industries. It is an ideal solution whenever reliable and secure surveillance is required. 
Video surveillance made simple
AXIS Companion is an easy to use video management software. It offers video management and integrates with Axis cameras, intercoms and audio products. AXIS Companion perfectly match a wide range of businesses with smaller sites, with a need of and easy to use system, such as retail stores.
Optimized for powerful surveillance and more
AXIS Camera Station is powerful and easy to use. It offers fully featured video management with easy integration of other capabilities. Perfect for active users in a wide range of businesses such as schools, retail and manufacturing. AXIS Camera Station perfectly matches our complete product portfolio and features to offer you a complete, flexible, safe and reliable system.