AXIS Q36 Dome Camera Series
Advanced domes with remote adjustment
Outstanding image quality in 4 MP and 8 MP
Remote adjustment of the camera angle
Analytics with deep learning
Electronic image stabilization
Axis Edge Vault
Remotely adjust the field of view
Thanks to remote PTRZ functionality, these cameras enable cost-effective installation, maintenance, and operation. It's quick and easy to remotely adjust and later readjust the camera view. This gives you the flexibility and possibility to respond to future changes—without the need to dispatch a technician and ensuring less disruption and downtime. 
Outstanding image quality with advanced analytics
Including Lightfinder 2.0 and Forensic WDR, these high-performance cameras deliver outstanding image quality and forensic details—even in low light. Built on the latest Axis system-on-chip, they feature a deep learning processing unit for improved processing capabilities. This makes it possible to collect and analyze even more data than before—on the edge. They also deliver valuable metadata facilitating fast, easy, and efficient forensic search capabilities. Plus, with AXIS Object Analytics preinstalled, it's possible to detect and classify moving objects.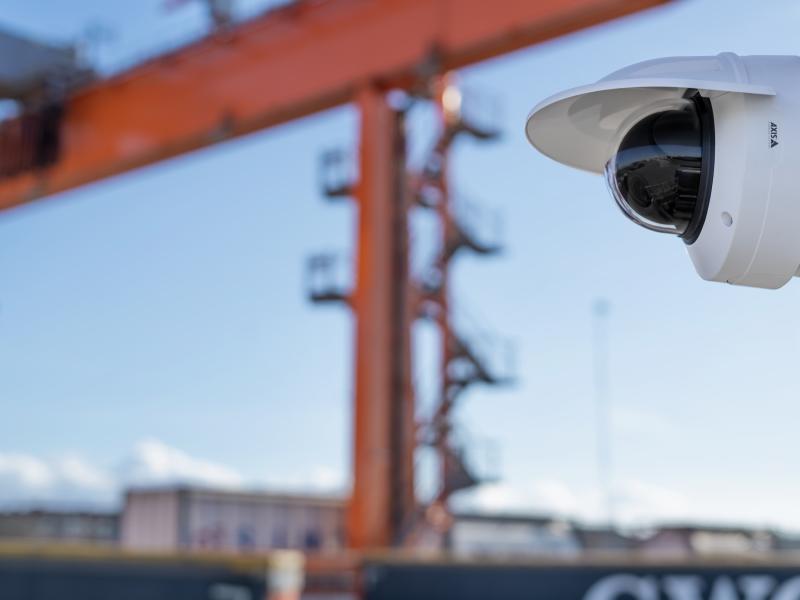 Robust and ready for harsh environments
Enclosed in metal casings, these IK10-rated, vandal-resistant cameras are ideal for tough environments and rough weather. Electronic image stabilization ensures smooth video in situations where the cameras are subject to vibrations. Additionally, built-in cybersecurity features help prevent unauthorized access and safeguard the system. For instance, Axis Edge Vault protects the Axis device ID and simplifies authorization of Axis products on the network. They also ensure secure key storage with FIPS 140-2 level 2 certification.
Compare products
| | AXIS Q3626-VE | AXIS Q3628-VE |
| --- | --- | --- |
| Max video resolution | 2688x1512 | 3840x2160 |
| Horizontal field of view | 103 - 52 | 103 - 48 |
| Day and Night functionality | | |
| Electronic image stabilization | | |
| Remote PTRZ | | |
| Lightfinder | Lightfinder 2.0 | Lightfinder 2.0 |
| Wide dynamic range | Forensic WDR | Forensic WDR |
| Zipstream | | |
Documentation
Datasheet

---

AXIS Q3626-VE Dome Camera

(pdf) 2.45 MB

AXIS Q3628-VE Dome Camera

(pdf) 2.44 MB

Manuals

---

Drill template AXIS Q36 Dome Camera Series

(pdf) 385.41 KB

Installation Guide AXIS Q36 Dome Camera Series

(pdf) 6.07 MB

Repainting Instruction AXIS Q36 Dome Camera Series

(pdf) 172.89 KB

Product comparison tables

---

Product Comparison Tables - Q4 2023

(pdf) 9.16 MB