AXIS Q19 Thermal Camera Series
Perimeter protection and temperature monitoring
High performance for perimeter protection
Powerful analytics capabilities
Optimal image contrast for video analytics
Models for temperature monitoring
Ease of installation and flexible integration
High-quality detection —without additional lighting
Ideal for perimeter protection, AXIS Q19 Thermal Cameras come with high performing video analytics. They use thermal imaging technology allowing users to detect humans, objects, and incidents regardless of light conditions. So, it's possible to detect and track suspect activity before intrusion occurs and visually verify what's going on before taking relevant action.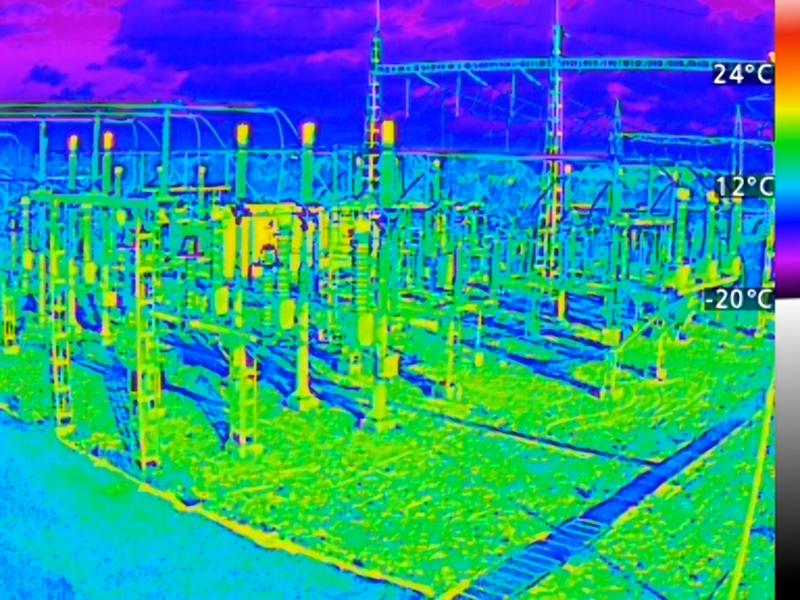 Knowing the temperature at any time
The series also includes thermometric cameras for remote temperature monitoring - ideal for improving operational efficiency and safety for example in power generating facilities, battery charging stations, waste management sites, or in areas with industrial processes where temperature monitoring is important. These cameras allow you to set up multiple polygonal detection areas and trigger a notification when the temperature reaches above or below a set threshold. Furthermore, they include visual aids, such as isothermal palettes and spot temperature capabilities. These aids support fast predictive analysis by indicating problem areas before the issue becomes visible to the human eye or before the machinery stops working.
Smooth and steady video
Electronic image stabilization (EIS) is designed to cover a wide range of frequencies, as well as cope with high and low amplitudes, even in scenes with lots of motion. When electronic image stabilization is activated, the vibrating effect in the video is reduced so you're guaranteed a smoother and steadier image.
note
Under specific conditions, some Axis thermal cameras are capable of precise temperature measurements, but they're not designed by Axis for the specific intention of human fever detection or the diagnosis, mitigation, or prevention of disease or health conditions.
Documentation
Datasheet

---

AXIS Q1941-E PT Mount Thermal Network Camera

(pdf) 538.25 KB

AXIS Q1941-E Thermal Network Camera

(pdf) 503.46 KB

AXIS Q1942-E PT Mount Thermal Network Camera

(pdf) 538.44 KB

AXIS Q1942-E Thermal Network Camera

(pdf) 502.81 KB

AXIS Q1951-E Thermal Camera

(pdf) 1021.34 KB

AXIS Q1952-E Thermal Camera

(pdf) 1021.51 KB

AXIS Q1961-TE Thermal Camera

(pdf) 1.34 MB

Manuals

---

AXIS P14 and Q19 Series - Repainting Instructions

(pdf) 301.73 KB

AXIS Q19-E Installation Guide

(pdf) 2.45 MB

AXIS Q19-E PT Mount - Installation Guide

(pdf) 11.27 MB

AXIS Q1941-E - Nomographs to determine number of pixels at a given range in meter

(pdf) 421.05 KB

AXIS Q1941-E - User Manual (prior to FW 7.20)

(pdf) 1.11 MB

AXIS Q1941-E PT Mount - User Manual (FW prior to 7.20)

(pdf) 1.13 MB

AXIS Q1942-E - Nomographs to determine number of pixels at a given range in meter

(pdf) 480.09 KB

AXIS Q1942-E - User Manual (prior to FW 7.20)

(pdf) 1.29 MB

AXIS Q1942-E PT Mount - User Manual (FW prior to 7.20)

(pdf) 1.13 MB

AXIS Q1951/52-E Thermal Camera - Installation Guide

(pdf) 4.57 MB

Installation Guide AXIS Q1961 TE Thermal Camera

(pdf) 4.45 MB

Brochures

---

Brochure - Axis thermal cameras

(pdf) 21.01 MB

Thermal technology glossary

(pdf) 226.34 KB

Product comparison tables

---

Product Comparison Tables - Q4 2023

(pdf) 9.16 MB

White papers

---

Thermal cameras

(pdf) 552.92 KB

Thermometric cameras

(pdf) 3.9 MB