AXIS Device Manager Extend Base
Stay aware and in control. Everywhere.
Efficiently monitor all devices on all sites remotely
Awareness through dashboard view of device statuses
View warranty and product discontinuation information
Export information to create reports
Proactively plan device replacements
Awareness and control of all devices on all sites
AXIS Device Manager Extend Base is a software application which provides a user-friendly interface for discovering, monitoring and operating Axis devices, suited for multisite environments. It offers instant awareness of all your Axis device inventory on all your sites, from anywhere.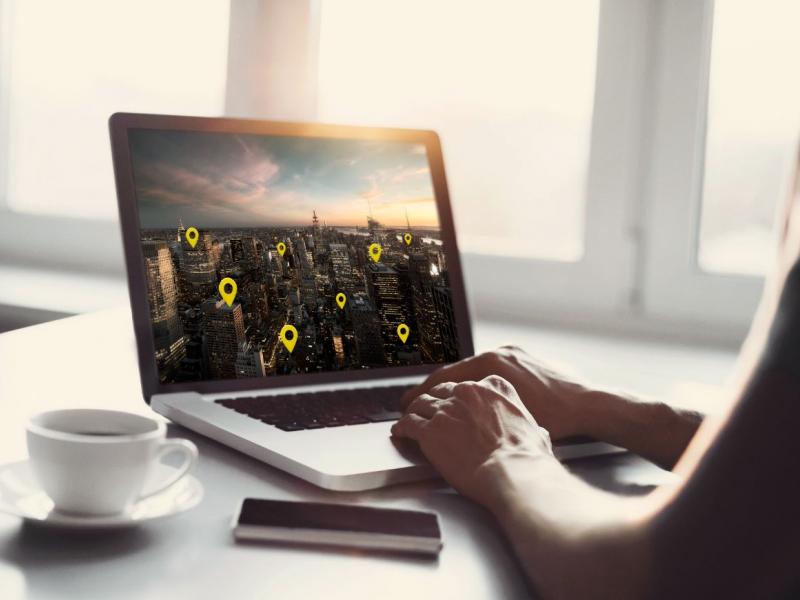 Easy overview of your inventory
AXIS Device Manager Extend Base extends and complements the functionality of AXIS Device Manager. While AXIS Device Manager can help with fast and easy configuration of new devices, AXIS Device Manager Extend Base simplifies the complex and time-consuming job of staying informed of what's happening on your sites and monitor inventory status. Features like intuitive dashboards and remote site access enables instant overview and insights of all devices across all your sites.
Proactive planning of your surveillance system
AXIS Device Manager Extend Base delivers data and status about your entire system. You'll have access to information such as product warranty and discontinuation information – all from in one central location. This helps support timely decision-making and optimizes device lifecycle management. Furthermore, it's possible to export all system device information for reporting purposes.
Monitor connectivity with remote access to sites
With the dashboard showing the real time status of your entire system plus secure remote access to sites gives you the opportunity to simplify troubleshooting. You get instant knowledge if devices are offline or have unstable connection, which means you can respond in a timely manner and rest assured that your system is working – without unnecessary and costly site visits to check.
note
AXIS Device Manager Extend Base is a first product release with limited functionality under continuous development, so please expect application updates during product lifetime.

For full experience and functionality both AXIS Device Manager Extend Base and Site Controller requires internet connection.

This product may require specific IP ports and/or modifications to firewalls on premise in order to work as intended. Please see User Manual for details.

AXIS Device Manager Extend Base works as a complement (not a replacement) to AXIS Device Manager.
Manage configuration and installation
Are you a system integrator and Axis Partner?
Please log in to Partner web for more information.
Free download
AXIS Device Manager Extend
Integrity checksum:
SHA256:
128fc827cc6615ace63d2368b23084e29ba4c3872b7401ae2207aa71fc55d62e
Download
note
Release notes available in the AXIS Device Manager Extend client.
Support and resources
Need Axis product information, software, or help from one of our experts?
Supporting documents
Get datasheets, manuals, specifications and other resources for this product.
Go to product support
Technical support
Contact our support staff for efficient, one-on-one assistance with your Axis products.
Get in touch