AXIS M3058-PLVE Network Camera
5-year
warranty
12 MP dome with 360° panoramic view for all light conditions
Flat, vandal-resistant indoor/outdoor design
Complete 360° overview with outstanding sharpness
Forensic WDR, Lightfinder and OptimizedIR
Axis Zipstream technology
12 MP sensor
Need great performance in any light – or no light at all? AXIS M3058-PLVE Network Camera delivers a complete 180° or 360° overview, indoors or out, around the clock.  Plus it features Axis Zipstream technology for reduced bandwidth and storage without sacrificing the forensic detail you need. AXIS M3058-PLVE is perfect for stores, hotels, offices, banks, schools and hospitals. Or anywhere you need a complete overview 24/7.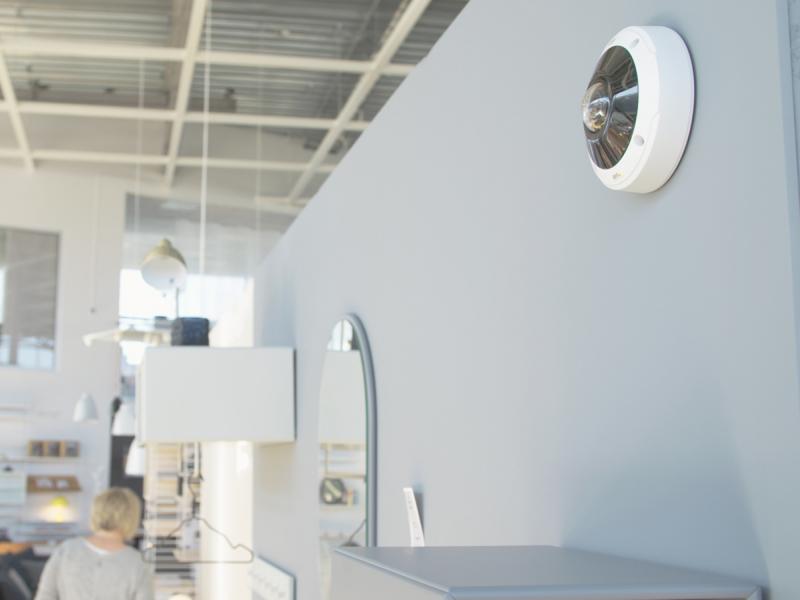 Here, there, everywhere – anytime
Use AXIS M3058-PLVE indoors or outdoors for a wide variety of purposes anytime of the day or night. Thanks to OptimizedIR and a long list of features that spell, flexible.  With the optional black skin cover you can repaint AXIS M3058-PLVE – easily – and it blends in anywhere. And count on the IK10 rating for protection against vandalism and the IP66 rating to keep the camera safe from dust and powerful blasts of water. Which means exposure to the elements is no problem.
You can stream the complete 360° overview. That way you can be sure that you record everything with no blind spots. And the video management software can use that one video stream to produce any dewarped views you'd like. Or you can choose to stream dewarped views such as panorama, quad, corner and corridor views directly from the camera. And you can digitally pan, tilt and zoom in on areas of interest in up to four areas simultaneously.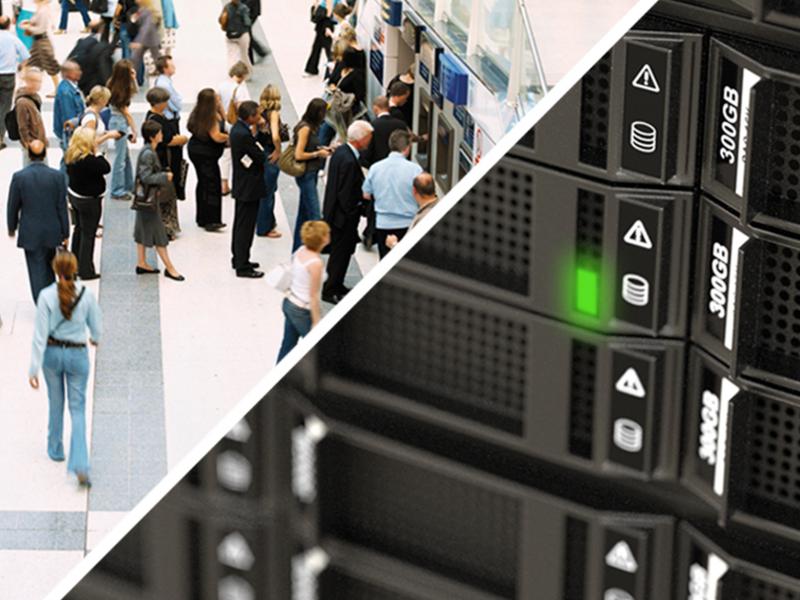 Sharp to the edges – in any light
AXIS M3058-PLVE is made to deliver sharp images, to the edges, in any light – or no light: OptimizedIR means this camera can "see" in the dark – so there's no need to turn on the lights at night. It's equipped with Forensic WDR for visibility when there are both dark and light areas in the same scene. And AXIS M3058-PLVE has Lightfinder technology for life-like colors when the lighting is low.
AXIS M3058-PLVE features a stereographic lens. This lens achieves a higher resolution around the outer portion of the view than in the center, meaning that interesting objects located at a distance in the camera's peripheral view can be captured more clearly. This is particularly useful when the camera is installed facing downwards.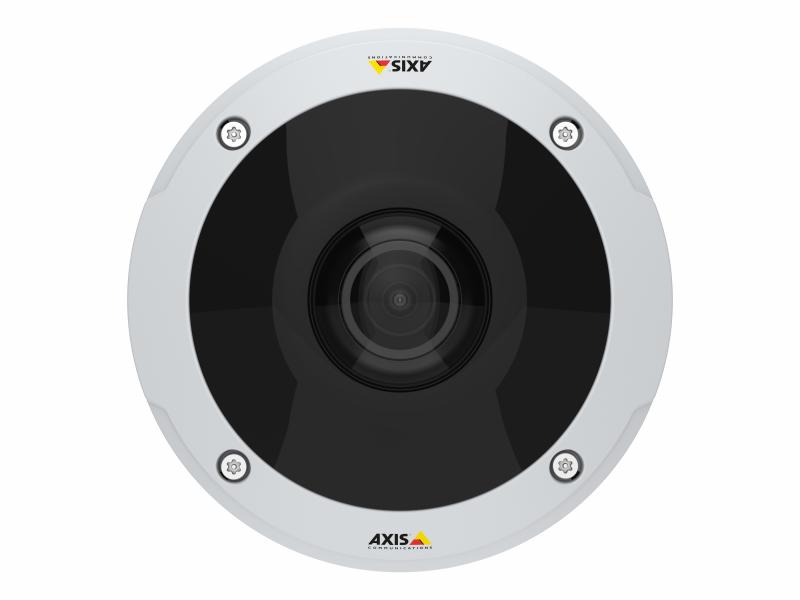 Sharp images. Low bandwidth
AXIS M3058-PLVE includes Axis Zipstream technology, which analyses the video stream in real time to identify areas of interest. Important details in these areas are preserved in full video quality, while other areas are more compressed, reducing storage and bandwidth by up to 50%. The result is high-quality video and significant savings.
Technical specifications
Camera
| | |
| --- | --- |
| Image sensor | CMOS |
| Image sensor size | 1/1.7 |
| Lightfinder | Lightfinder |
| Wide dynamic range | Forensic WDR |
| Min illumination/ light sensitivity (Color) | 0.19 lux |
| Min illumination/ light sensitivity (B/W) | 0 lux |
Video
| | |
| --- | --- |
| Max video resolution | 2992x2992 |
| Max frames per second | 25/30 |
| Day and Night functionality | Yes |
| Electronic image stabilization | – |
Lens
| | |
| --- | --- |
| Focal length | 1.3 mm |
| Horizontal field of view | 181 ° |
| Vertical field of view | 181 ° |
Compression
| | |
| --- | --- |
| Zipstream | Yes |
| H.264 | Baseline, High, Main |
| H.265 | – |
| Motion JPEG | Yes |
Security
| | |
| --- | --- |
| Signed firmware | Yes |
| Secure boot | – |
General
| | |
| --- | --- |
| Remote focus | – |
| Remote zoom | – |
| Built-in IR | Yes |
| OptimizedIR | Yes |
| Local storage (memory card slot) | Yes |
| Operating temperature | -40 to 50 °C |
| Outdoor Ready | Yes |
| Vandal rating | IK10 |
| IP rating | IP66 |
| Sustainability | PVC free |
Analytics
Make your network camera solution more intelligent with powerful analytics and functionality.
Accessories
To find the right accessory, simply use the filters below.
Discontinued products
The following compatible products have been discontinued.
Edge storage
I/O devices
Portcast devices
Power
How to buy
Axis solutions and individual products are sold and expertly installed by our trusted partners.
Want to buy Axis products?
Find resellers, system integrators and installers of Axis products and systems.
Find a reseller
Want to sell Axis products?
Interested in becoming a reseller? Find contact information for distributors of Axis products and systems.
Find a distributor
Become a partner
Are you a reseller, distributor, system integrator or installer? We have partners in nearly every country in the world. Find out how to become one!
Become a partner
Part number for ordering
| Name | Axis region | Part number |
| --- | --- | --- |
| AXIS M3058-PLVE | AR, AU, BR, CN, EU, IN, JP, KR, UK, US | 01178-001 |
Support and resources
Need Axis product information, software, or help from one of our experts?
Documentation and software
Get product-specific information, firmware and software.
Go to documentation and software
Technical support
Contact our support staff for efficient, one-on-one assistance with your Axis products.
Get in touch
Axis 5-year warranty
Get information and details on your 5-year product warranty.
Go to warranty