AXIS W100 Body Worn Camera
3-year
warranty
Made with you in mind
WDR
Dual mics for noise suppression
Battery life of over 12 hours
Klick Fast System
Free mobile app
AXIS W100 Body Worn Camera is an easy-to-use, lightweight and robust body worn camera that lets you store and manage video your way. It plugs right into your own Axis system or another system of your choice. 
Becomes a part of your system
AXIS W100 Body Worn Camera is based on open standards for flexibility and scalability.  You can use it with your current Axis solution. We can provide you with a complete end-to-end solution that includes AXIS Camera Station VMS. Or you can use AXIS W100 Body Worn Camera with a third-party VMS or EMS, either on-site or in the cloud. Either way, you decide how you want to manage your video evidence – while protecting the value of your existing investments
Wear it
AXIS W100 Body Worn Camera gives you sharp images every time and clear audio thanks to dual microphones with noise suppression. It's lightweight, robust, water-resistant, and easy to use. It starts and stops fast – with a touch. And it buffers up to 90 seconds before you switch it on, so you'll catch the whole encounter. It has silent mode for surreptitious recording. And a battery life of over 12 hours, USB charging, and fast offloading make it ready to go when you are and a snap to put away. 
Efficient, safe and scalable
AXIS W100 Body Worn Camera features Axis Zipstream technology, so you can store as much footage as you need without compromising video quality – onsite or in the cloud. It comes with an easy-to-use mobile app for viewing and labeling in the field.  And evidence is easy to find and retrieve.  AXIS W100 Body Worn Camera also lives up official FBI standards for cybersecurity with end-to-end encryption. And open standards and cost efficient docking stations with a separate controller makes it easy to add as many cameras as you want anytime.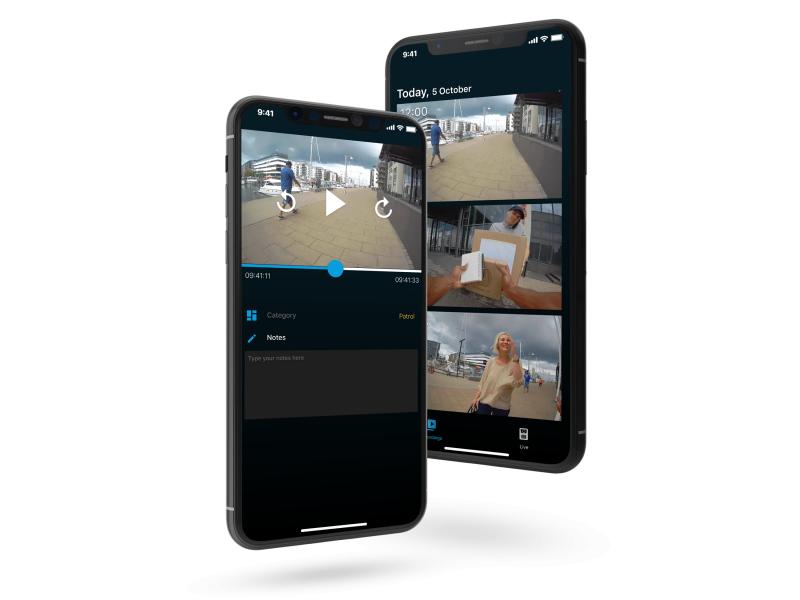 AXIS Body Worn Assistant
AXIS Body Worn Assistant is an app for iPhone or Android that gives you instant access to stored recordings on your AXIS W100 Body Worn Camera. You can start your reporting already out in the field by categorising a recording and attaching notes to it. All added information becomes part of the metadata and is automatically transferred of the camera when docked. The Live View function assists you to position the camera correctly on your body and can be used to view live action from around a corner or behind a barrier. By using the help, you can access user documentation on how to operate the camera.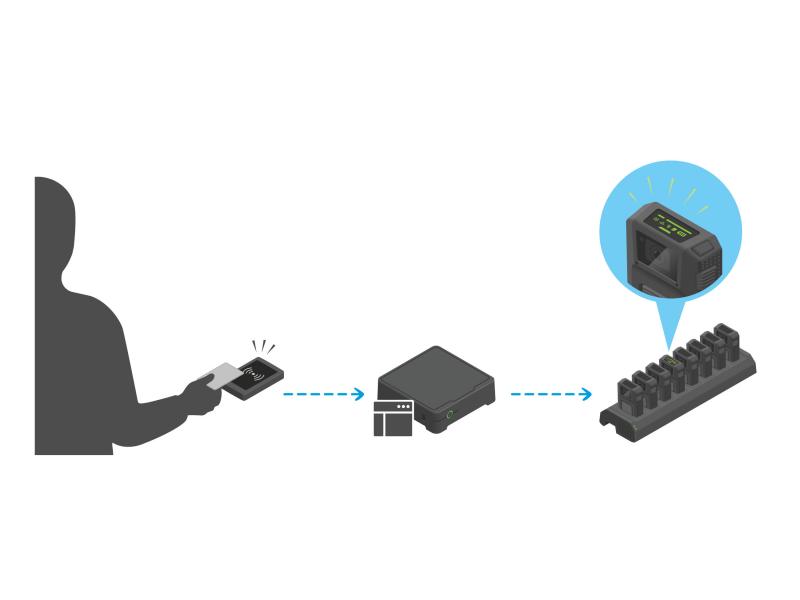 Self-assign
Self-assign lets the camera user assign and pick up any available body worn camera using an RFID tag.

The user simply swipes their ID card or tag to allocate a camera, configured with specific user information, for the duration of their shift. This allows different work shifts to share a pool of cameras.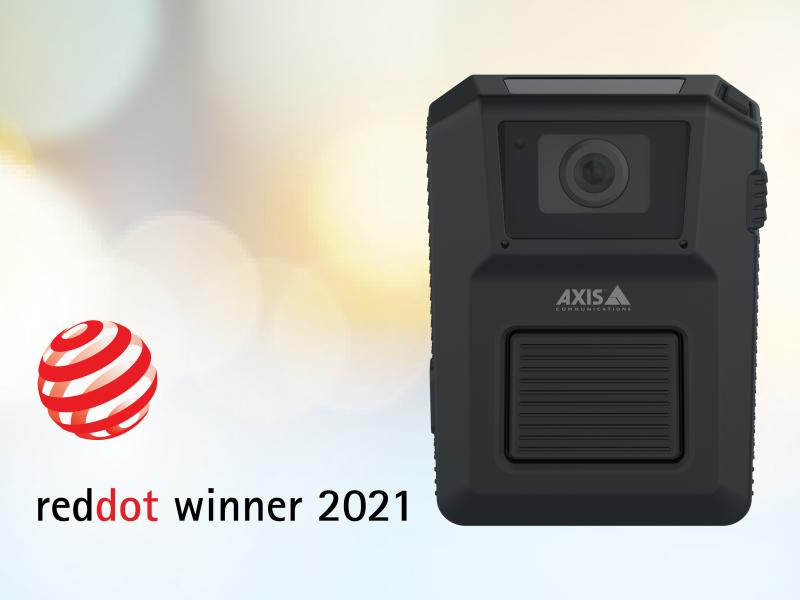 Red Dot design award
"The well-thought-out design of the operating elements makes the bodycam intuitive to use in extreme situations. The robust appearance inspires confidence in its functionality."
Technical specifications
| | |
| --- | --- |
| Max video resolution H.264 | 1920x1080 |
| Max video resolution H.265 | - |
| Image sensor size | 1/2.9 |
| Min illumination/ light sensitivity (Color) | 0.1 lux |
| Focal length | 2.1 mm |
| Horizontal field of view | 141 ° |
| Vertical field of view | 82 ° |
| Day and Night functionality | – |
| Max frames per second | 30 |
| Audio Support | Yes |
| Built-in microphone | Yes |
| Operating temperature | -20 to 55 °C |
| Outdoor Ready | Yes |
| IP rating | IP67 |
| Wide dynamic range | WDR |
| Lightfinder | - |
| Zipstream | Yes |
| Zipstream encoding | H.264 |
| OptimizedIR | – |
| Built-in IR | – |
| Local storage | Yes |
| HTTPS encryption | Yes |
| Positioning system | GPS |
| Built-in accelerometer | Yes |
| Built-in gyroscope | Yes |
| Wireless | Yes |
| Wireless standard | b/g/n |
How to buy
Axis solutions and individual products are sold and expertly installed by our trusted partners.
Want to buy Axis products?
Find resellers, system integrators and installers of Axis products and systems.
Find a reseller
Want to sell Axis products?
Interested in becoming a reseller? Find contact information for distributors of Axis products and systems.
Find a distributor
Become a partner
Are you a reseller, distributor, system integrator or installer? We have partners in nearly every country in the world. Find out how to become one!
Become a partner
Part number for ordering
| Name | Axis region | Part number |
| --- | --- | --- |
| AXIS W100 | AU, EU, JP, UK, US | 01722-001 |
Support and resources
Need Axis product information, software, or help from one of our experts?
Documentation and software
Get product-specific information, firmware and software.
Go to documentation and software
Technical support
Contact our support staff for efficient, one-on-one assistance with your Axis products.
Get in touch
Axis 3-year warranty
Get information and details on your 3-year product warranty.
Go to warranty