AXIS Motion Guard detects and triggers an event when objects move within a predefined area in the camera view. The analytics application is ideal for detecting unwanted activity in low-traffic areas during after hours at office, retail and industrial sites. Download it for free for use on compatible network video products.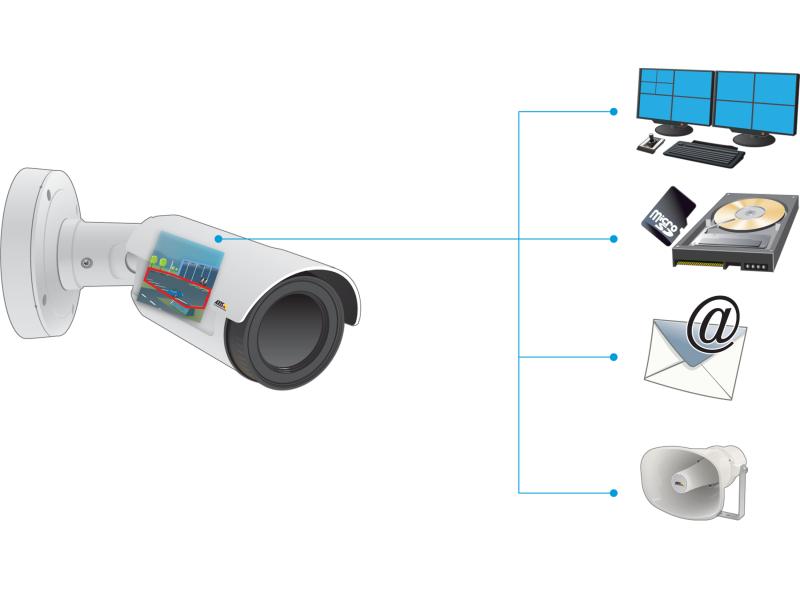 Effective and efficient
AXIS Motion Guard is an edge-based application that analyzes video directly on the camera or video encoder. There's no need for costly central processing servers, and you gain easy scalability and savings on bandwidth use. AXIS Motion Guard integrates with the video product's event management functions and is compatible with many video management software – so you can program automatic responses to event triggers. Automatically playing a message from loudspeakers or turning on lights helps scare off intruders. Sending emails and live video streams alerts guards to take action. Sending and recording video only on event triggers makes reviews and searches easier, and reduces bandwidth and storage needs.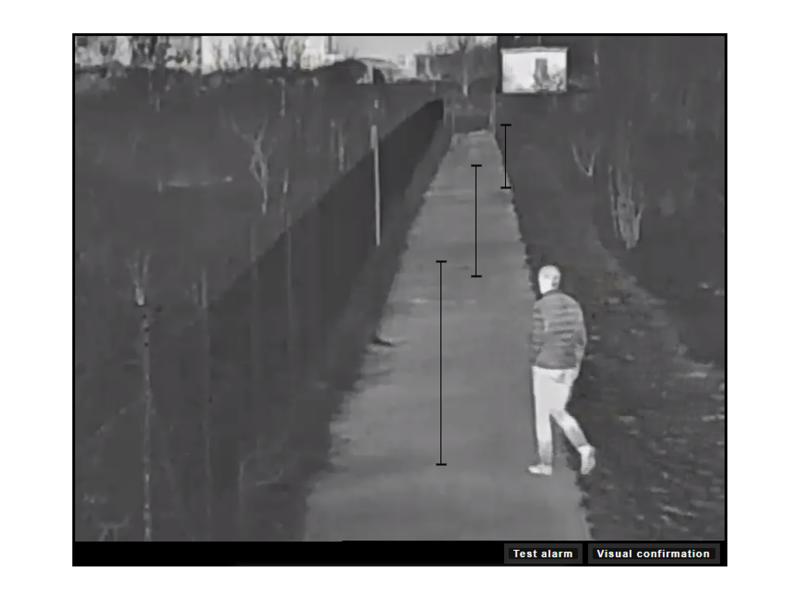 Fewer false alarms
AXIS Motion Guard analyzes movement and ignores ordinary background motion to reduce false alarms. It can filter out motion from headlights, swaying foliage and small objects. The perspective setting allows you to associate an object's image size at different distances with its actual size – so AXIS Motion Guard can alert staff to a suspicious truck farther away while ignoring an animal nearby. On many video products, AXIS Motion Guard supports bounding box overlays that indicate the objects that are triggering an event. The overlay can be used on one selected video resolution and is permanently burnt into live or recorded video of that resolution.
Easy setup. Extra flexible.
AXIS Motion Guard allows you to create multiple profiles with different configurations. Each profile supports one "include" area and three "exclude" areas. You can use different profiles simultaneously or at different times, and set different events for different profiles. Verifying that the setup works is easy with real-time visual confirmation features like bounding boxes that change color on an event trigger.
AXIS Motion Guard is part of a collection of products under AXIS Guard Suite.
Configuring AXIS Motion Guard
Profiles and Alarm Overlay
Free download
AXIS Motion Guard
The latest version of this software is 2.3.0
Login to download - Integrity checksum:
note
The application can be installed on compatible Axis cameras and video encoders with firmware 7.10 or higher. If your device does not have the latest firmware, see how to upgrade the firmware and then find the latest firmware for your device here.
Support and resources
Need Axis product information, software, or help from one of our experts?
Supporting documents
Get datasheets, manuals, specifications and other resources for this product.
Go to product support
Technical support
Contact our support staff for efficient, one-on-one assistance with your Axis products.
Get in touch