AXIS Audio Manager Edge
Built-in audio management for small and mid-sized systems
Built-in audio management system requiring no extra hardware 
Manage up to 200 speakers and 20 zones
Mix live or pre-recorded announcements with ads and background music 
Easy to schedule and set up weekly content 
Know your system is working with built-in health monitoring
AXIS Audio Manager Edge is a software management system for up to 200 speakers in up to 20 zones. Embedded onboard Axis network speakers, AXIS Audio Manager Edge is suitable for small to medium sites with relatively straightforward needs. 
Easy-to-use, built-in audio management
AXIS Audio Manager Edge is preinstalled on all Axis audio devices, so there's no need for additional audio hardware for the management system. You can manage your system via any standard web browser either locally or remotely. So you'll be able to save both time and money by completing most audio management tasks without on-site visits. 
The system features presets for audio configuration that ensure excellent sound quality in most environments. You can use drag-and-drop to easily configure speakers and audio zones. And you can reconfigure them in real-time – with no downtime. There are also separate access rights for administrators, content managers, and other users, which means you control who should have access to what by assigning only the necessary permissions.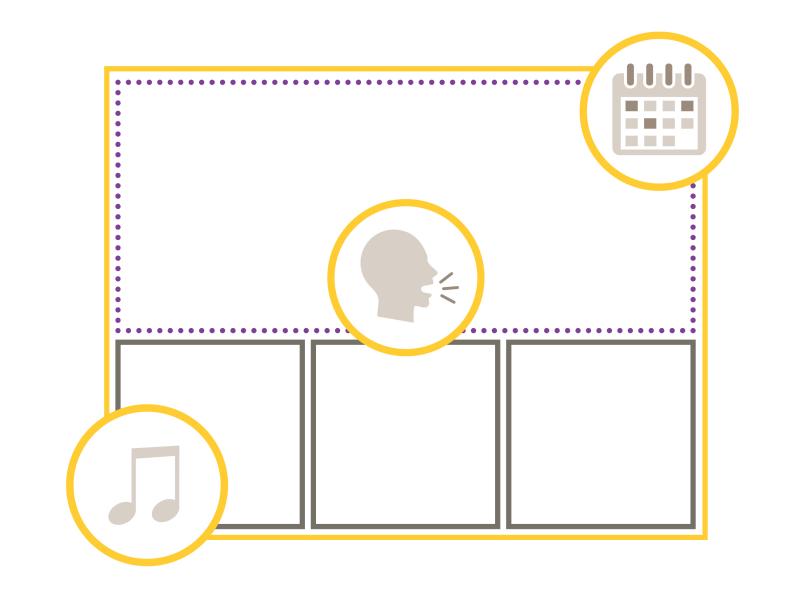 Content where you want it
AXIS Audio Manager Edge provides easy content management, so you can mix live or pre-recorded announcements, ads, and background music to suit various needs. You can deliver announcements, ads, and music from a single source for each content type in up to 20 zones through up to 200 speakers. But live voice messages can originate from any number of sources. You can plan and schedule content for a week at a time. And you can prioritize content so that live voice messages always take priority – ensuring that critical information like emergency announcements and paging is always delivered promptly.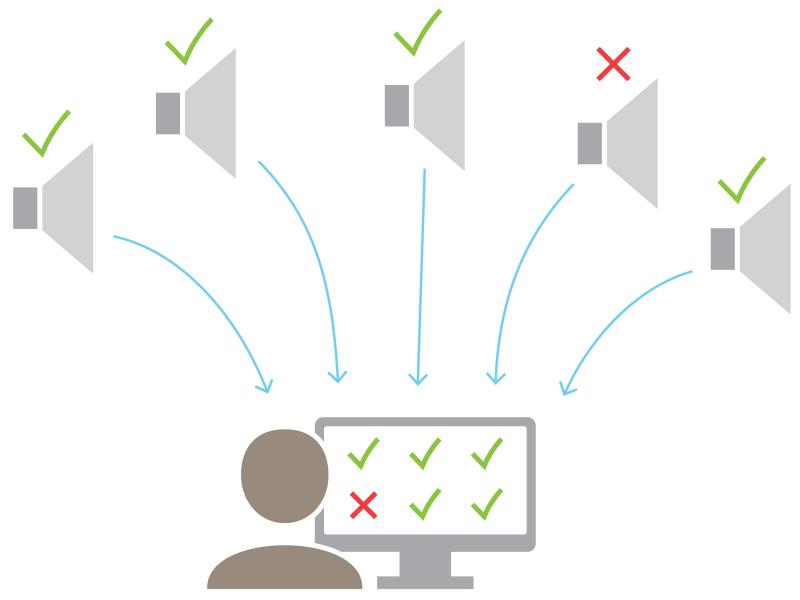 Always know it's working
AXIS Audio Manager Edge has an intuitive dashboard showing the status of your entire system as well as information on scheduled activities. A built-in speaker test and remote testing that can be done remotely means you can rest assured that your system is working – without potentially costly site visits to check.  
Built-in audio management system
AXIS Audio Manager Edge comes pre-installed on;
AXIS C1004-E Network Cabinet Speaker, AXIS C1410 Network Mini Speaker, AXIS C2005 Network Ceiling Speaker, AXIS C1310-E Network Horn Speaker, AXIS C8033 Network Audio Bridge and AXIS C8210 Network Audio Amplifier
Compatible products
Customize, enhance and add functionality to your solution.
Discontinued products
The following compatible products have been discontinued.
Audio system devices
Network speakers
Support and resources
Need Axis product information, software, or help from one of our experts?
Supporting documents
Get datasheets, manuals, specifications and other resources for this product.
Go to product support
Technical support
Contact our support staff for efficient, one-on-one assistance with your Axis products.
Get in touch