AXIS D2110-VE Security Radar
Reliable area protection with 180° coverage 24/7
Extensive 180° area coverage 24/7
Built-in analytics
Area and road monitoring profiles
Smart coexistence functionality
PoE out to power an additional device
This smart, network-based device uses advanced radar technology to offer you extensive 180° area monitoring 24/7 and a low false alarm rate. Ideal in various outdoor installations, it offers two detection profiles for area and road monitoring.
Full protection that's accurate 24/7
Using advanced radar technology, AXIS D2110-VE delivers the position of an object for accurate detection 24/7 in various weather and all light conditions. Featuring built-in analytics developed using machine learning and deep learning, it can accurately detect, classify, and track humans and vehicles with a low false alarm rate. This results in cost-efficient operations so security personnel can focus on real threats. Choose between two profiles: area monitoring for detecting humans and low-speed vehicles, and the road monitoring profile for detecting vehicles travelling at higher speeds. Furthermore, you can combine this functionality with AXIS Speed Monitor to seamlessly connect your radar to a camera and get the most out of your radar data.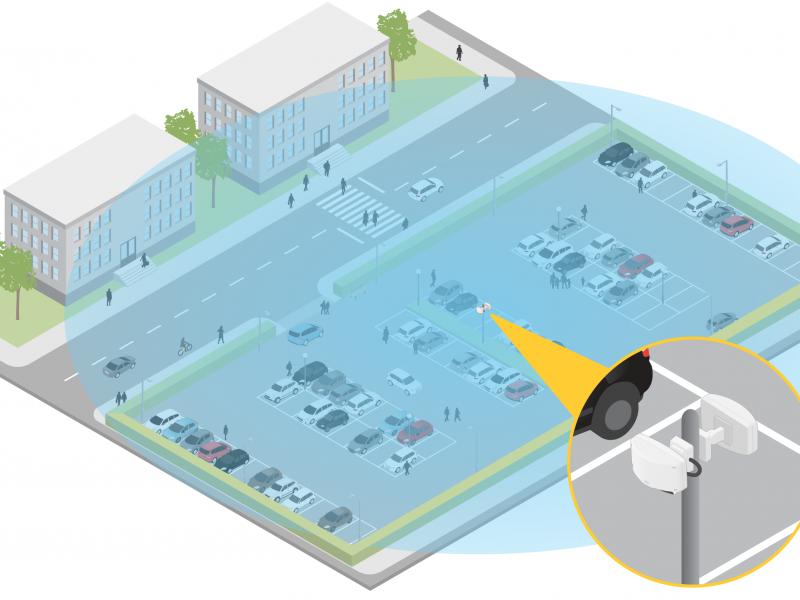 Extensive coverage and security
With 180° horizontal coverage, AXIS D2110-VE enables wide area protection. It can detect people at a distance up to 60 meters (200 feet) and vehicles up to 85 meters (280 feet). And smart coexistence functionality allows the use of multiple radars close to each other. For instance, it's possible to mount two radars back-to-back for complete 360° coverage allowing you to detect vehicles in an area of over 22 000 m2 (240 000 ft2). This network-based device offers built-in cybersecurity features to help prevent unauthorized access and safeguard your system. Signed firmware ensures that only authorized firmware is installed and guarantees that it hasn't been compromised. For added peace of mind, it includes shock and casing open detection so you can be informed if there's any attempt to tamper with the radar.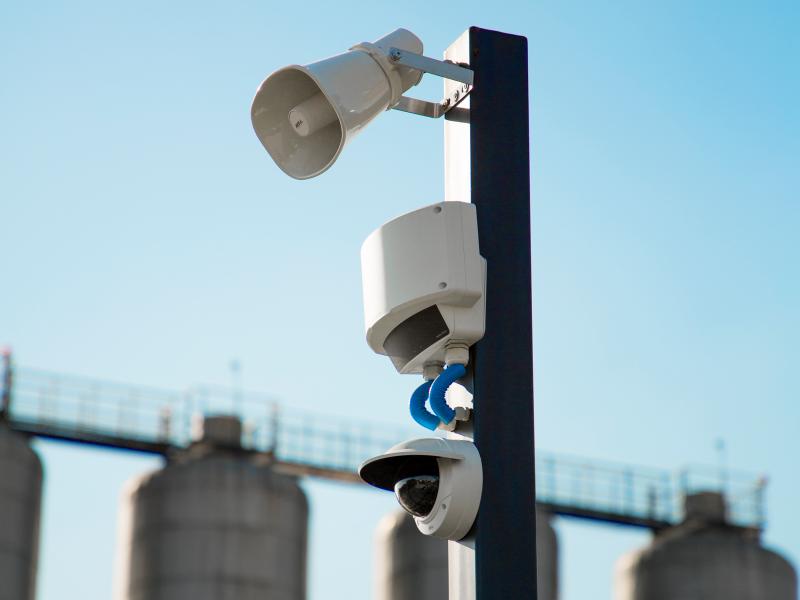 Full flexibility for cost-efficient installation
This smart device features PoE out for powering another device such as a camera for visual verification or a network horn speaker for deterrence, reducing cabling costs. For instance, you can connect AXIS P3807-PVE Network Camera for visual confirmation in the entire horizontal field of detection. Additionally, AXIS D2110-VE offers an intuitive user interface with crop and rotate map functionality for easy configuration. Plus, it's easy to integrate with various third-party video management software systems. The smart possibilities are practically endless.
Analytics
Make your network camera solution more intelligent with powerful analytics and functionality.
Discontinued products
The following compatible products have been discontinued.
Edge storage
Media converters
Power
How to buy
Axis solutions and individual products are sold and expertly installed by our trusted partners.
Want to buy Axis products?
Find resellers, system integrators and installers of Axis products and systems.
Find a reseller
Want to sell Axis products?
Interested in becoming a reseller? Find contact information for distributors of Axis products and systems.
Find a distributor
Become a partner
Are you a reseller, distributor, system integrator or installer? We have partners in nearly every country in the world. Find out how to become one!
Become a partner
Part number for ordering
| Name | Axis region | Part number |
| --- | --- | --- |
| AXIS D2110-VE Security Radar | AR, AU, BR, EU, IN, JP, KR, UK, US | 01564-001 |
Download
AXIS Radar Autotracking for PTZ
Integrity checksum:
SHA256:
793d6a68b6d5184a95c5c3590583e4e1afd1da6242d40ccedbb215a29a010991
Download
Support and resources
Need Axis product information, software, or help from one of our experts?
Documentation and software
Get product-specific information, firmware and software.
Go to documentation and software
Technical support
Contact our support staff for efficient, one-on-one assistance with your Axis products.
Get in touch
Axis 5-year warranty
Get information and details on your 5-year product warranty.
Go to warranty