AXIS M30 Dome Camera Series
Affordable mini domes
Excellent video quality
Wide angle and 360°/270°/180° panoramic views
Lightfinder, WDR, Day/night functionality
Built-in microphone and HDMI output
Flexible installation on walls or ceilings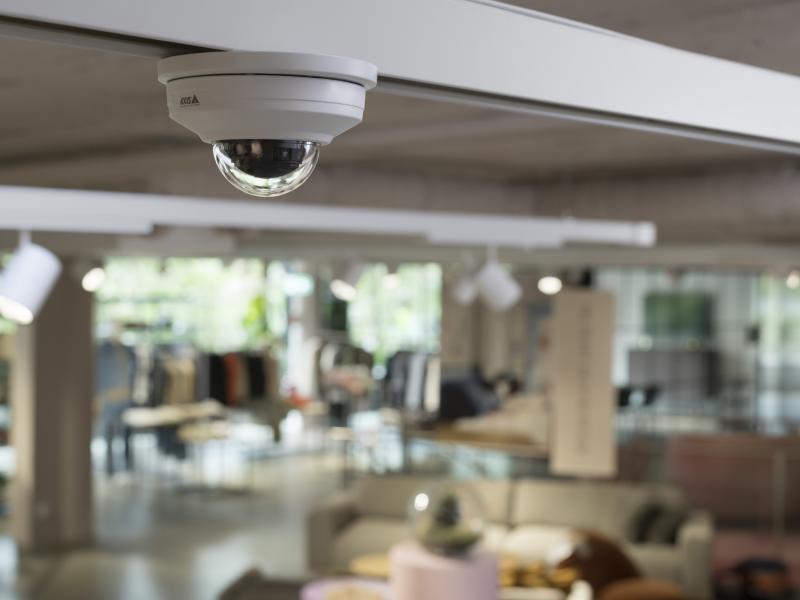 High performance in demanding light
AXIS M30 Series are attractively priced mini domes suitable for both indoor and outdoor surveillance. Featuring wide angle views and excellent video quality up to 12 MP, the series includes panoramic cameras for complete situational awareness with just one unit. Ideal for surveillance in a wide range of locations, including hotels, retail stores, and offices, these mini domes include Wide Dynamic Range (WDR) for good details even in challenging light conditions. And, with models offering day/night functionality, Axis Lightfinder or both, you get improved sensitivity in poor light and high-quality – color – images even when they're recorded in near darkness.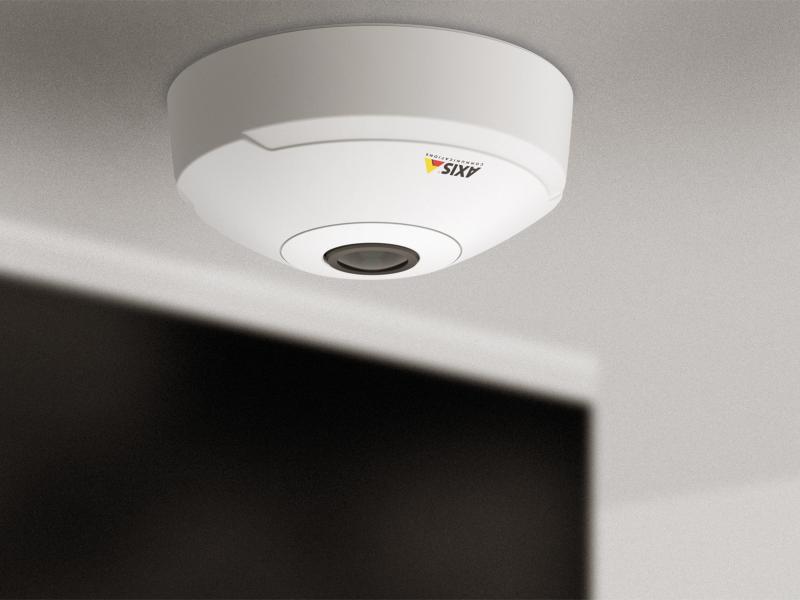 Packed with valuable functionality
The series includes cameras with IR illumination for surveillance in complete darkness, as well as cameras with a built-in microphone for audio surveillance. It also offers models with HDMI output allowing you to connect to a public monitor for live streaming. These mini domes can be mounted on walls or ceiling, with optional mounting accessories available. And, with vandal and dust resistant models you get optimal performance and minimal downtime. Furthermore, some cameras offer Zipstream with support for H.264/H.265 for significantly reduced bandwidth and storage requirements.
Compare products
| | AXIS M3015 | AXIS M3016 | AXIS M3057-PLVE Mk II | AXIS M3058-PLVE | AXIS M3067-P | AXIS M3068-P | AXIS M3077-PLVE |
| --- | --- | --- | --- | --- | --- | --- | --- |
| Max video resolution | 1920x1080 | 2016x1512 | 2016x2016 | 2992x2992 | 2016x2016 | 2880x2880 | 2016x2016 |
| Horizontal field of view | 106 | 152 | 183 | 181 | 185 | 185 | 183 |
| Built-in microphone | – | – | – | – | – | – | |
| Alarm inputs/outputs | | | 1/1 | 1/1 | | | 1/1 |
| HDMI Output | – | – | – | | – | – | – |
| Built-in IR | – | – | | | – | – | |
| Zipstream | | | | | | | |
| Wide dynamic range | WDR | WDR | Forensic WDR | Forensic WDR | Forensic WDR | Forensic WDR | Forensic WDR |
| Lightfinder | - | - | Lightfinder | Lightfinder | Lightfinder | - | Lightfinder |
| Analytics compute capability | | | | | | | |
| Axis Edge Vault | – | – | | – | – | – | |
Documentation
Datasheet

---

AXIS M3015 Network Camera

536.74 KB

AXIS M3016 Network Camera

571.02 KB

AXIS M3057-PLVE Mk II Network Camera

1.1 MB

AXIS M3058-PLVE Network Camera

758.35 KB

AXIS M3067-P Network Camera

1.33 MB

AXIS M3068-P Network Camera

1.52 MB

AXIS M3077-PLVE Network Camera

1.09 MB

AXIS M3085-V Dome Camera

587.45 KB

Manuals

---

AXIS M30 Series - Installation Guide

6.28 MB

AXIS M3015/M3016 - Repainting Instructions

99.65 KB

AXIS M3015/M3016 Network Camera - Installation Guide

1.61 MB

AXIS M3057-PLVE Mk II - Installation Guide

3.92 MB

AXIS M3067-P/M3068-P - Drill Template

67.02 KB

AXIS M3067/68 Installation Guide

2.54 MB

AXIS M3077-PLVE Network Camera - Installation Guide

4.17 MB

Drill template AXIS M3057/M3077

808.13 KB

Product comparison tables

---

Product Comparison Tables - Q2 2022

4.01 MB

Product Comparison Tables - Q3 2022

3.55 MB

White papers

---

Panoramic cameras

8.95 MB