AXIS C8033 Network Audio Bridge
5-year
warranty
WILL BE REPLACED BY AXIS C8110 IN Q1 2022
All the benefits of network audio
PoE for easy installation
Based on open standards
Easy integration with other IT systems
AXIS C8033 Network Audio Bridge is a smart and easy solution that connects and combine analog and network audio systems. Which means you can reap the many benefits of our speakers while protecting the value of your investment in analog audio equipment.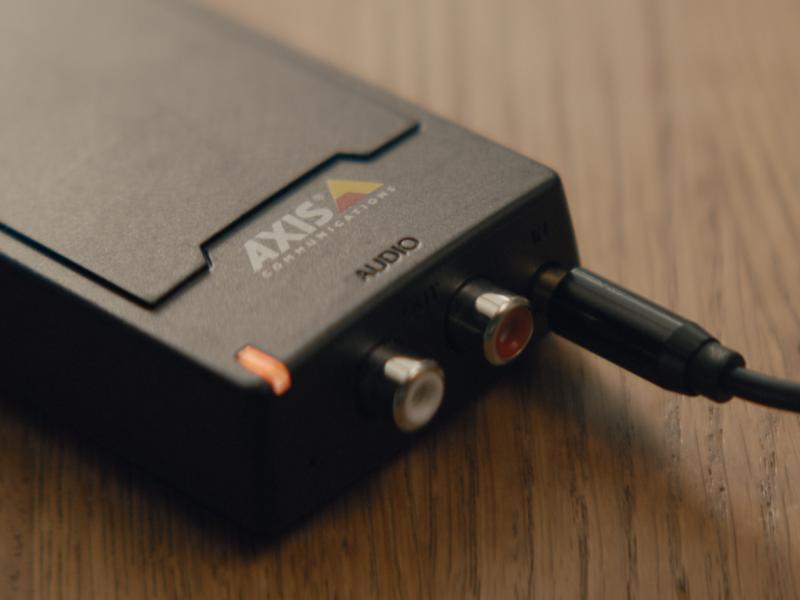 The best of both worlds
With ports for both analog and digital connections, AXIS C8033 lets legacy analog speaker systems act as one system with an Axis network audio system. So you can make the move from analog to smart digital sound at your own pace.  Small and light, it takes up little space. And a single AXIS C8033 is all you need for hundreds of speakers, making it a truly cost-efficient solution.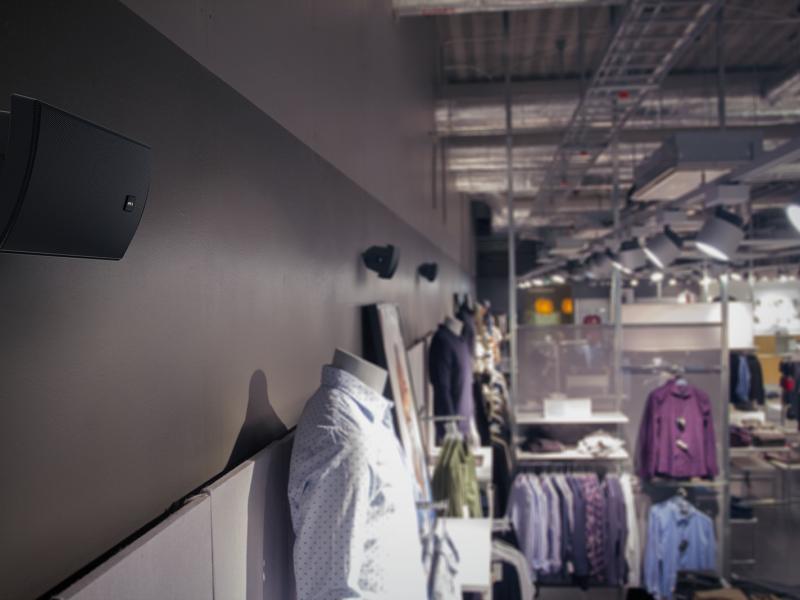 Audio made open
Like all Axis products AXIS C8033 is based on Axis open platforms (VAPIX and AXIS Camera Application Platform, ACAP). That means you'll have access to the new applications being developed by our partners all the time.  And you can easily integrate AXIS C8033 with other systems. For example, integrate it with your network video system and announcements can be triggered by events captured on surveillance cameras, such as someone passing an exit the wrong way. It connects to a standard network with Power over Ethernet. And it's both flexible and scalable – so you can add as much of whatever you need when you need it. 
Sound from any source
With AXIS C8033, you can connect analog audio sources to Axis network speakers. So you can play music from cell phones, tablets, computers, or a professional music streaming box, for example. On the other hand, you can also connect any digital source to your analog speaker system. Our AXIS Audio Manager Edge application is pre-installed on AXIS C8033. It lets you efficiently manage and control your audio system with functionalities like zone management and scheduling of content to make sure the right content is sent to the right speakers at any time.
An introduction to AXIS C8033
Håkan Hansson, Global Product Manager Audio, gives an introduction to AXIS C8033 Network Audio Bridge. 
System set up of AXIS C8033
An animation describing the benefits and system set up of AXIS C8033 Network Audio Bridge. 
Compatible products
To find a compatible product, simply use the filters below.
Discontinued products
The following compatible products have been discontinued.
Audio management software
Edge storage
How to buy
Axis solutions and individual products are sold and expertly installed by our trusted partners.
Want to buy Axis products?
Find resellers, system integrators and installers of Axis products and systems.
Find a reseller
Want to sell Axis products?
Interested in becoming a reseller? Find contact information for distributors of Axis products and systems.
Find a distributor
Become a partner
Are you a reseller, distributor, system integrator or installer? We have partners in nearly every country in the world. Find out how to become one!
Become a partner
note
AXIS C8033 will be replaced by AXIS C8110 Network Audio Bridge in Q1 2022. 
Please visit partner pages for part numbers.
Part number for ordering
| Name | Axis region | Part number |
| --- | --- | --- |
| AXIS C8033 | AR, AU, BR, CN, EU, JP, KR, UK, US | 01025-001 |
Download
note
AXIS Player for Soundtrack Business is an application which gives you access to Soundtrack Your Brand platform.
Support and documentation can be found here.
With our ACAP for Syn-Apps Revolution Notification Platform you can easily use Axis audio devices with Syn-Apps mass notification system.
Support and resources
Need Axis product information, software, or help from one of our experts?
Documentation and software
Get product-specific information, firmware and software.
Go to documentation and software
Technical support
Contact our support staff for efficient, one-on-one assistance with your Axis products.
Get in touch
Axis 5-year warranty
Get information and details on your 5-year product warranty.
Go to warranty