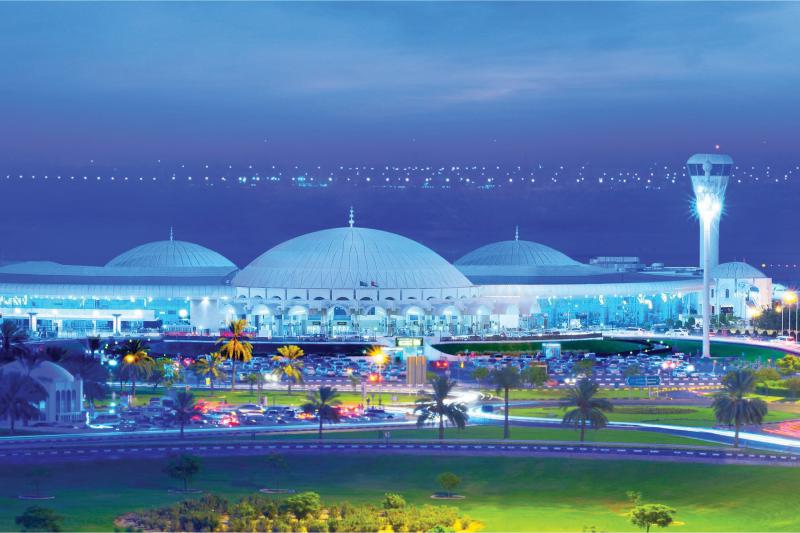 Elevating security standards at Sharjah International Airport
Organization:
Sharjah International Airport
Location:
Sharjah, United Arab Emirates
Customer need:
Personal safety, Property and asset protection, Operational efficiency
Sharjah, United Arab Emirates,
Sharjah International Airport enhances security measures with advanced video surveillance solutions, ensuring safety across all areas including parking and the administration building. 
Sharjah International Airport: A historical gateway
Sharjah International Airport (SIA) has a rich history dating back to 1932, marking its position on the world aviation map. Originally constructed as a stopover by Imperial Airways, the forerunners of British Airways, it was one of the most remote outposts and the first airport in the country. Centrally located in the UAE, SIA serves as a crucial logistics gateway, connecting the Arabian Gulf to the Indian Subcontinent, the Levant, North Africa, Eastern Europe, and Central Asia. 
The need for advanced security
As one of the busiest travel destinations in the world, SIA's primary concern was ensuring the highest level of security and safety for its staff and passengers. With its operations growing, the airport sought a flexible and scalable solution that could adapt to its expanding needs. 
Choosing the right surveillance solution
Zahra Technology recommended Axis for SIA's specific requirements. The Axis cameras, known for their high-quality imagery, robust design, and low environmental impact, were chosen for their seamless integration capabilities with the VMS and access control systems. 
The airport incorporated various Axis cameras, including fixed outdoor, fixed indoor, PTZ outdoor, and those with infrared capabilities. These cameras monitor areas such as parking, passenger drop-off zones, baggage handling, check-in counters, duty-free shops, departure and arrival areas, and more. The surveillance feed is diligently monitored by a government security entity. 
Axis products meet the requirements of Sharjah International Airport. As an airport, we consider ourselves a gateway into the United Arab Emirates and it is very important to secure the gateway for the passengers, staff and the country. Having a trustworthy surveillance system in place provides ease of functioning for the airport and all involved services. Axis delivers on that commitment and we are very happy to be associated with the products and solutions, and look forward to continue working with them to further make Sharjah International Airport a secure destination.
Enhanced monitoring and control
The IP-based system has empowered the government security entity with the ability to monitor multiple feeds simultaneously, overseeing the entire airport both indoors and outdoors. This comprehensive surveillance ensures smooth management of aircraft, vehicles, and people by the appropriate authorities. With the system in place, the airport can optimise its resources, exercise greater control over video access, and enhance overall security. 
Looking ahead: Expansion and growth
SIA has witnessed significant growth since its inception. With an annual passenger capacity of 8 million, it impressively handled over 11 million passengers in 2016. The airport's expansion, estimated at approximately $408 million, aims to increase its capacity to 25 million passengers by 2027. This phased expansion includes the development of roads leading to the airport and additional facilities to further enhance its capabilities and services. 
Our partner organizations