AXIS A1610-B Network Door Controller
Barebone edge-based two door controller
Barebone unit for easy installation
Advanced control for two doors
Intelligence on the edge
Built-in cybersecurity features
Integrated with Axis and 3rd party solutions
Fully integrated within Axis end-to-end solutions and supported by our partner solutions, this barebone, edge-based door controller offers flexible installation. It includes everything you need to control two doors.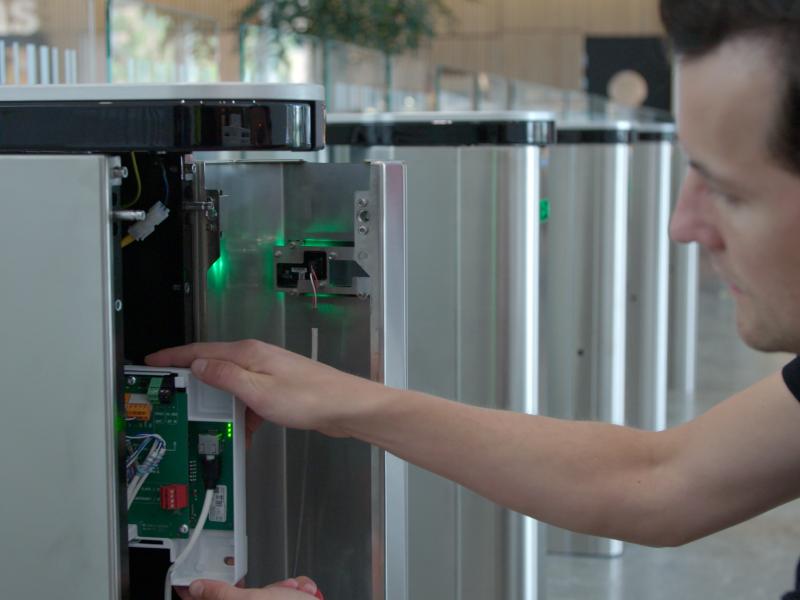 Versatile and high performance
Ideal for various installation and applications, this robust solution offers powerful hardware with extra processing power, memory, and storage. Designed to withstand harsh conditions, it can operate in temperatures from -40 °C to 70 °C (-40 °F to 158 °F). With support for PoE+ and DC, you can directly power the onboard lock. Plus, with six configurable auxiliary I/O ports, it's easy to integrate with sensors and external security systems, for instance to detect breaking glass, intrusion, or emergency alarms. Sold without a top cover, this UL recognized barebone door controller is excellent for building customized access control solutions offering easy integration into a custom enclosure.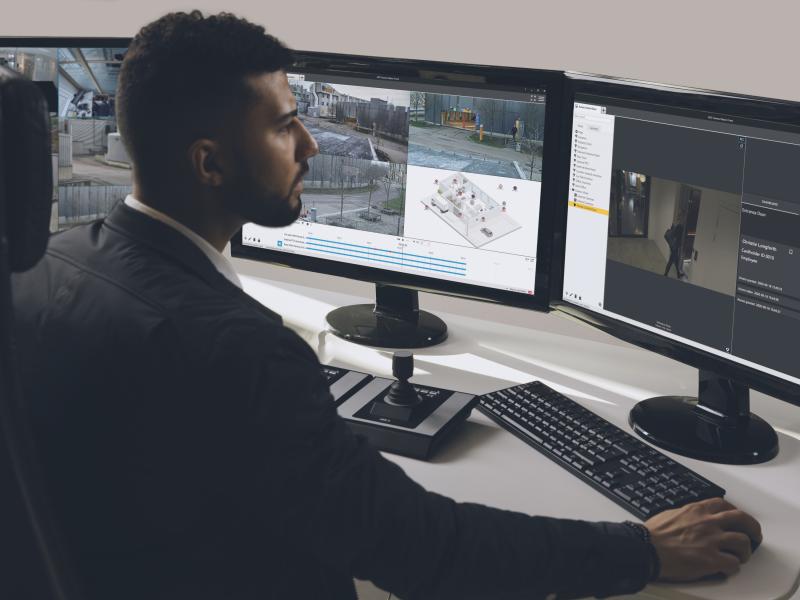 Reliable and secure
Featuring four reader connections as well as two Form C relays to power the onboard lock, AXIS A1610 includes everything you need to control two doors. Plus, it's all powered using one PoE cable. Thanks to intelligence on the edge, this smart door controller can internally handle all tasks related to door access—even if the network is down. Additionally, built-in cybersecurity features help prevent unauthorized access and safeguard your system. For instance, Axis Edge Vault protects your Axis device ID and simplifies authorization of Axis products on your network. Furthermore, it ensures cryptographic keys such as the OSPD Secure Channel encryption key are safely and securely stored in the onboard EAL6+ Certified compute module.
Grows with your needs
AXIS A1610-B is fully integrated within Axis end-to-end solution and supported by our partner solutions. This scalable solution is optimized for both small and large installations and is designed to meet your changing needs as they develop. You can store up to 250k credentials and 250k event logs on the device itself. Plus, it ensures flexible and secure authentication using different types of credentials. For instance, you can grant access to hundreds of thousands of visitors using traditional access types such as card or PIN codes, as well as dynamic QR code for visitor access, and license plates for vehicle access.
Technical specifications
| | |
| --- | --- |
| Property description | Property value |
| Power over Ethernet | Yes |
| PoE Class | 4 |
| DC input voltage | 10-28 V |
| DC Output - Max | 24 |
| Relays | 2 |
| Digital I/O | Yes |
| Alarm inputs/outputs | 6 |
| Operating temperature | -40 to 70 °C |
| Plenum rating | UL 2043 |
| Access control standards | UL294 |
| ONVIF Profile | – |
| Eligible for five year warranty | Yes |
Discontinued products
The following compatible products have been discontinued.
I/O devices
Power
How to buy
Axis solutions and individual products are sold and expertly installed by our trusted partners.
Want to buy Axis products?
Find resellers, system integrators and installers of Axis products and systems.
Find a reseller
Want to sell Axis products?
Interested in becoming a reseller? Find contact information for distributors of Axis products and systems.
Find a distributor
Become a partner
Are you a reseller, distributor, system integrator or installer? We have partners in nearly every country in the world. Find out how to become one!
Become a partner
Part number for ordering
| Name | Axis region | Part number |
| --- | --- | --- |
| AXIS A1610-B | AR, AU, BR, CN, EU, IN, JP, KR, UK, US | 02654-001 |
Support and resources
Need Axis product information, software, or help from one of our experts?
Documentation and software
Get product-specific information, firmware and software.
Go to documentation and software
Technical support
Contact our support staff for efficient, one-on-one assistance with your Axis products.
Get in touch
Axis 5-year warranty
Get information and details on your 5-year product warranty.
Go to warranty