Improving quality of care
Innovations to reach patients anywhere
Patient care
Axis revolutionizes the way you think about patient care. Our solutions uncover new ways to assess and treat more patients with fewer resources – whether they are two doors down or on the other side of the world.
New ways to deliver outstanding patient care
Visual observations, verbal communication, and medical consultation. These have always been vital to correctly diagnose illnesses and ensure good patient outcomes. Today, using intelligent video and audio technology, Axis connects patients with medical professionals anywhere in the world. As well as long-distance treatment, our solutions help hospitals and long-term care facilities remotely assess and prioritize patient needs across your healthcare system. With built-in intelligence and HIPAA compliant features, they are an ideal complement to patient telemetry - giving you reliable, cost-effective options for patient care.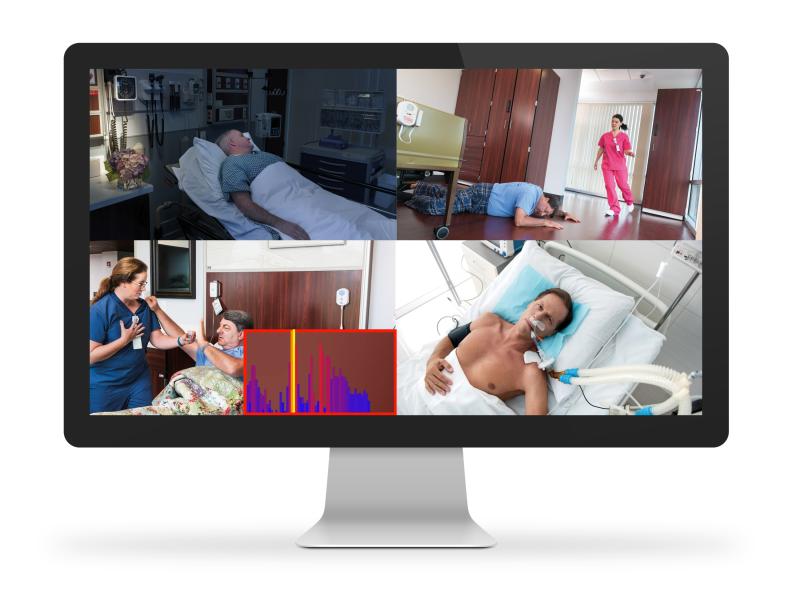 Remote patient monitoring
Staff costs is one of the biggest outlays for hospitals, having remote monitoring capabilities can be used to reduce these costs and enhance operational efficiencies. Integrating a patient's electronic medical records (EMRs) with other technological capabilities like video, audio and real-time edge analytics enables healthcare practitioners to monitor patients remotely. In this expanded model of patient care, hospitals can work smarter with their available resources, improving operational efficiencies and quality of care.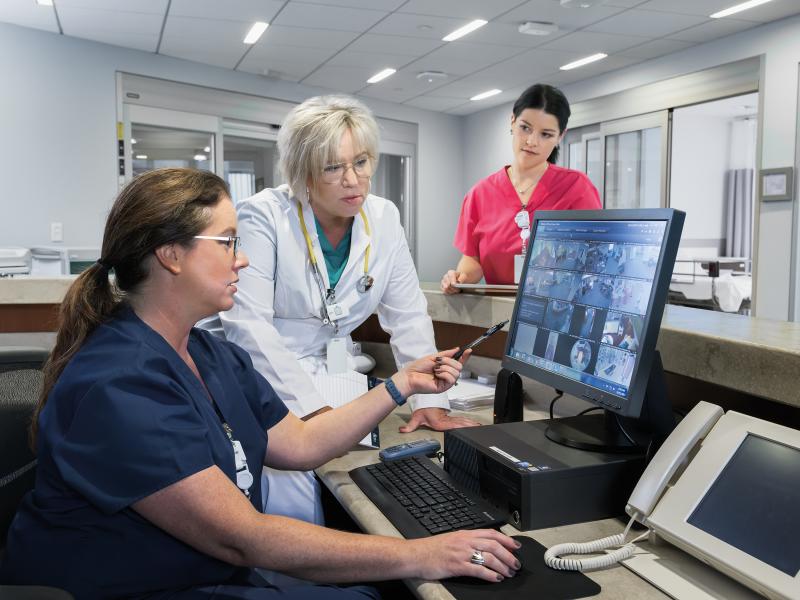 Breakthroughs in telemedicine
With Axis, you can expand your telemedicine platform – providing your patients with exceptional care, while minimizing unnecessary office visits and contagion exposure. Our high-resolution video cameras and two-way audio make remote diagnosis and follow-up care more effective than ever. They even support home health for active seniors and the chronically ill. With video solutions specifically designed for ambulances, you can also provide quality patient care in transit while hospital staff prepare for patient arrival.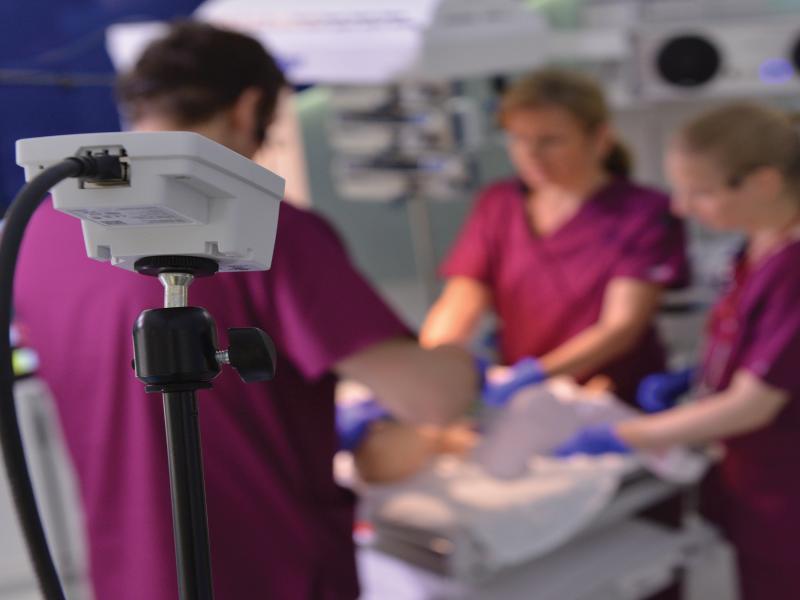 Medical training and research
Whether it's watching a state-of-the-art surgical technique for the first time or perfecting the coordination of your trauma team, continued medical training is vital for improved patient outcomes. Axis audio and video solutions help you capture every detail – live or on-demand. This way many more people can participate, while reducing the expense of travel and preparation, and without compromising patient care. High-quality video and audio allow medical professionals to get closer to their subjects and improve their skills, no matter where in the world they are.
Smarter fall detection
Axis thermal imaging solutions allow hospital staff to respond immediately to falls or high-risk movement – eliminating unnecessary nightly patient checks. So, patients sleep better and fall less, while hospitals lower costs.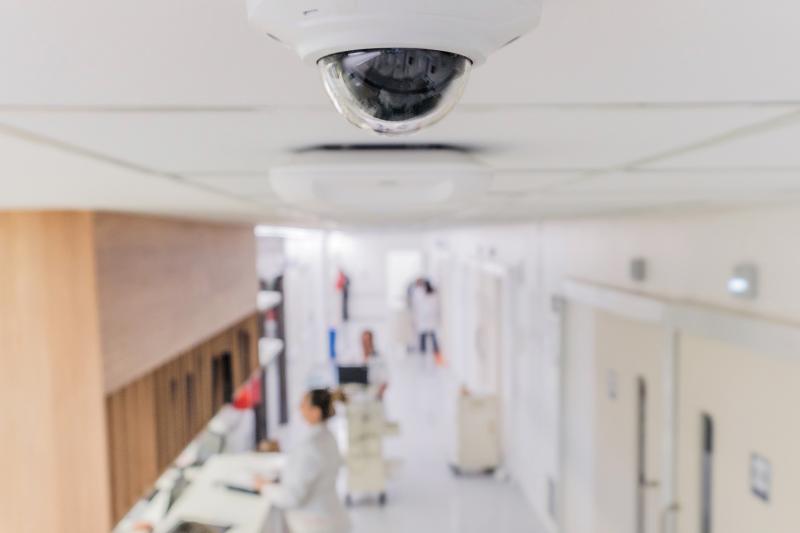 Safety and security
Axis solutions help hospitals ensure personal safety as well as protect equipment, medication, and property from theft and misuse.
Learn more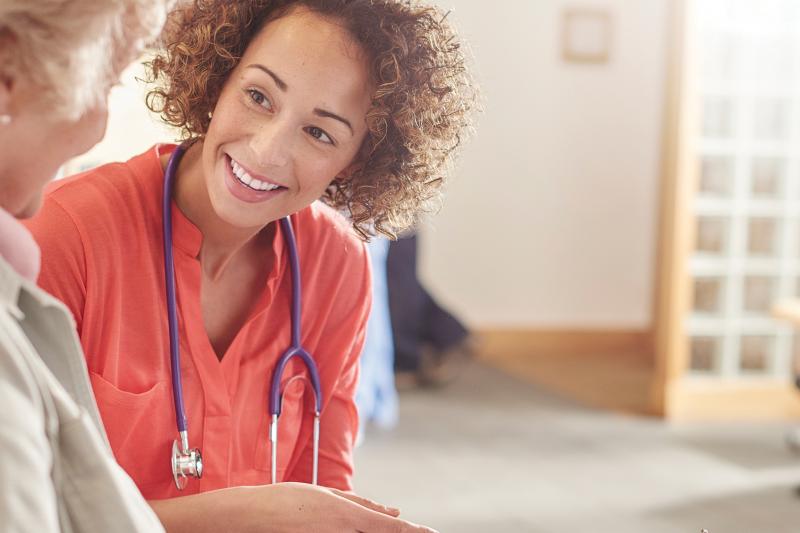 Hospital operations and services
Combining Axis hardware and analytics helps your healthcare facilities function better with intelligent approaches to sterilization, staffing, maintenance, waiting times, and more.
Learn more