Integrated technology to protect people
Health, safety, and the environment
Axis network solutions ensure the situational awareness you need to protect the well-being of your employees, the public, and the surrounding environment in real time, as well as actionable insights to improve safety for the long term.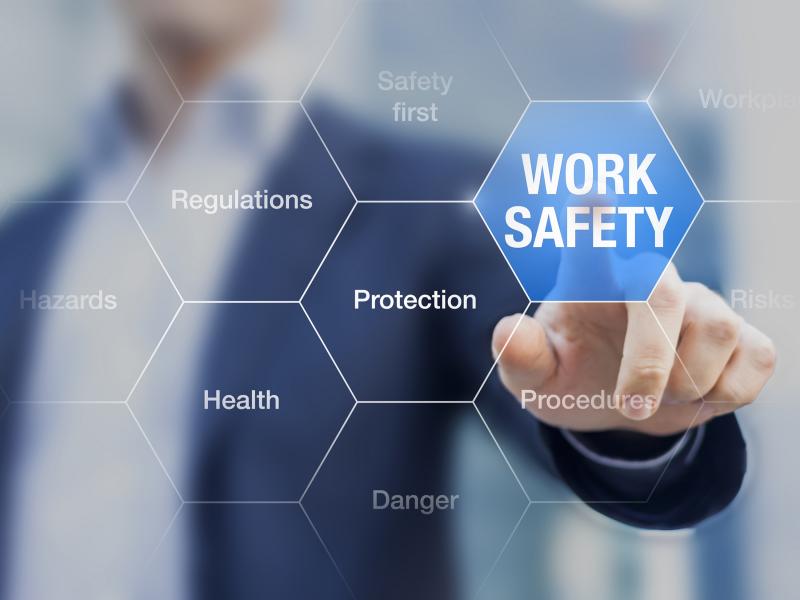 Safer workplaces – now and for the future
Axis network solutions make sites safer for employees and better for the environment. When it comes to assessing compliance with HSE regulations, network video delivers broader, more accurate coverage than in-person observations. With the addition of access control systems, network audio, and intelligent analytics, an Axis solution supports immediate action and offers insights you can use to take a proactive approach for both the near and long term.  By helping you handle emergencies, mitigate immediate risks, and evaluate your health and safety procedures, network solutions help you protect human lives and ensure business continuity.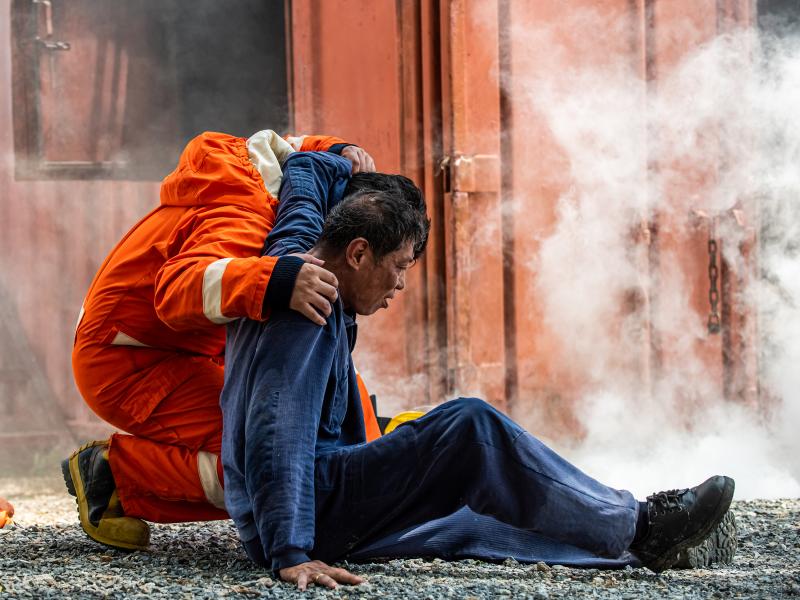 Effectively manage urgent situations
Axis solutions can prove invaluable when a fast response is required. Visual cameras with sophisticated analytics can recognize early signs of smoke and fire, and thermal technology can monitor tanks, pipes, and equipment for potentially dangerous leaks. Axis network devices can also assist in safe, rapid evacuations. For instance, network cameras and two-way speakers can help operators evaluate the type, scope, and severity of an emergency. You can also use them to track the flow of evacuation through the facility and support rescue teams. Plus, in the event of a man down, cameras equipped with smart analytics support a rapid response, even in lone-worker scenarios.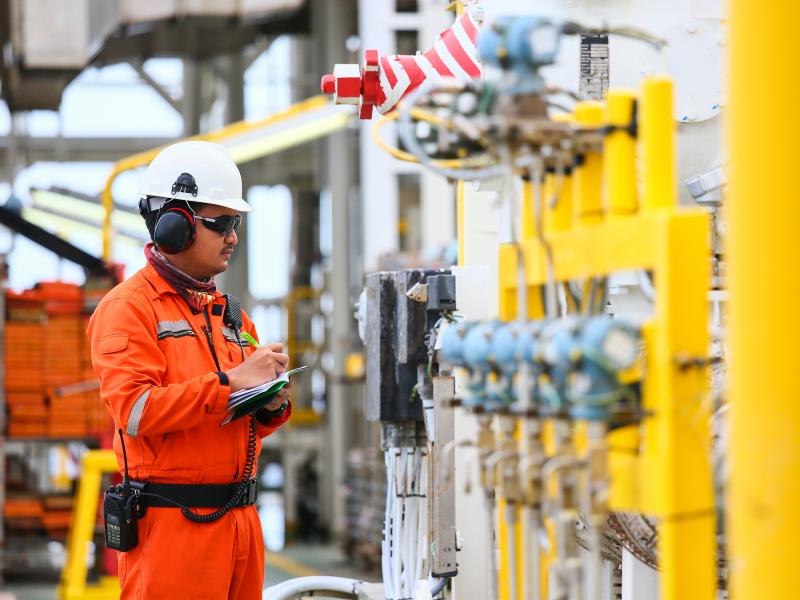 Mitigate risk in the immediate future
With Axis network solutions, you can proactively identify near-future risk and take steps to mitigate it. Connected cameras, network audio, and intelligent analytics let you configure your system to spot dangerous situations or behaviors, such as a blocked emergency exit or individuals approaching a hazardous area, then issue correctional messaging. Camera analytics also deliver personal protective equipment (PPE) detection. When you integrate PPE detection with an access control system, you can even ensure there is no entry without the required protective equipment.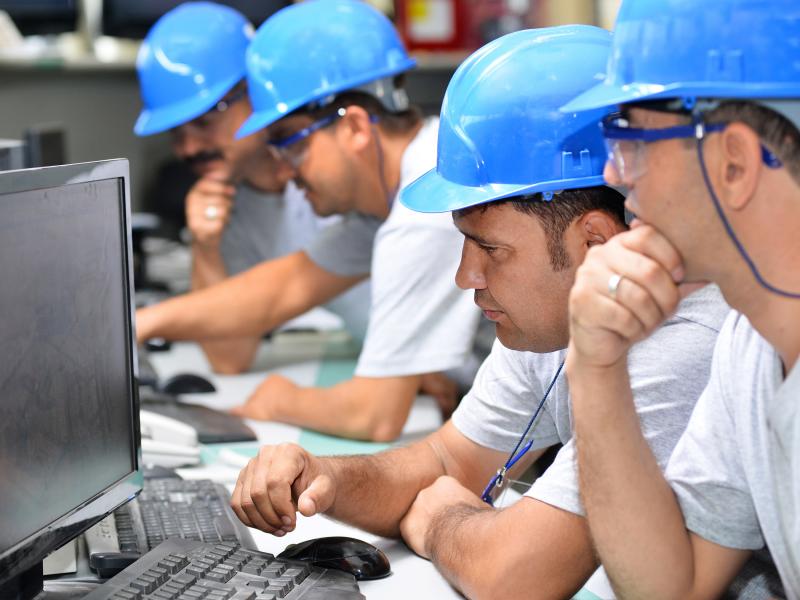 Improve policies and procedures for the long term
In addition to identifying hazards and unsafe practices in real time, Axis solutions can provide valuable insights to help you improve your safety policies and procedures. Workplace incidents, injuries, and near misses can be reviewed via high-quality video footage, enabling a deeper analysis and accurate, unbiased records. When you understand an incident's root cause, you can create or revise safety protocols to prevent similar future incidents. Video footage can also be an excellent training resource. Showing employees where they may have endangered themselves is a persuasive tool for promoting safer behavior.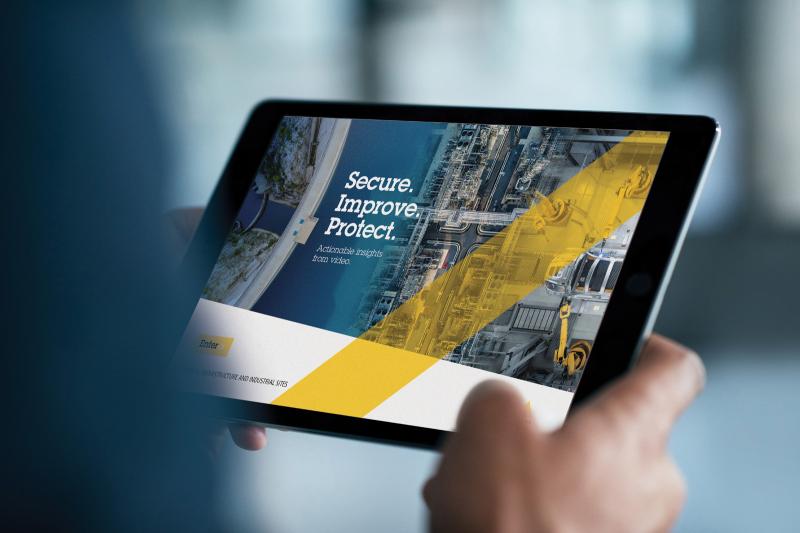 eBrochure for critical infrastructure and industrial sites
Learn more about the power and potential of Axis integrated technology – not just for health and safety, but also for intrusion protection and operational efficiency purposes.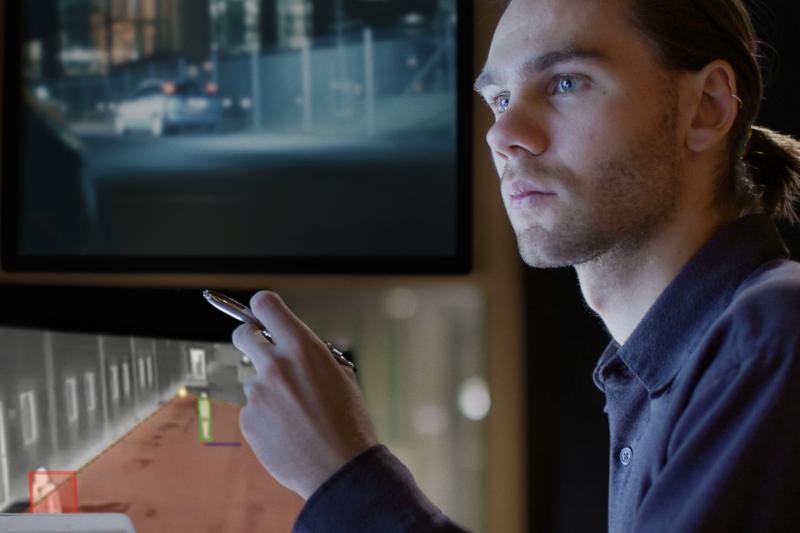 Intrusion protection
Detect, identify and track intruders. Integrate visual and thermal imaging with radar, access control, audio, and intelligent analytics.
Learn more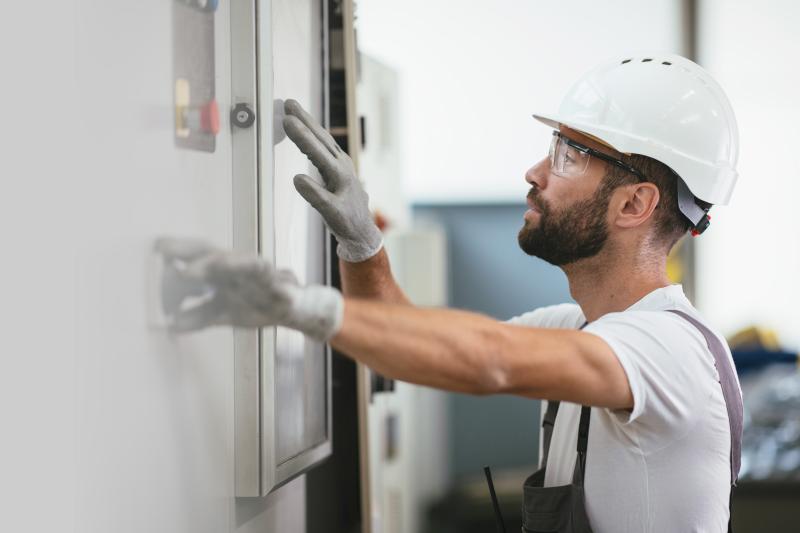 Operational efficiency
Optimize production and avoid downtime. Axis solutions support process monitoring and predictive maintenance.
Learn more