AXIS License Manager
Centralized license management. From anywhere.
Versatile online tool
Get a clear overview of all licenses
Efficiently manage all licenses remotely
Plan proactively with full cost control
Full transparency
AXIS License Manager is an online tool that makes license management easy and efficient and allows you to monitor and manage all your annual subscription licenses – from one central location.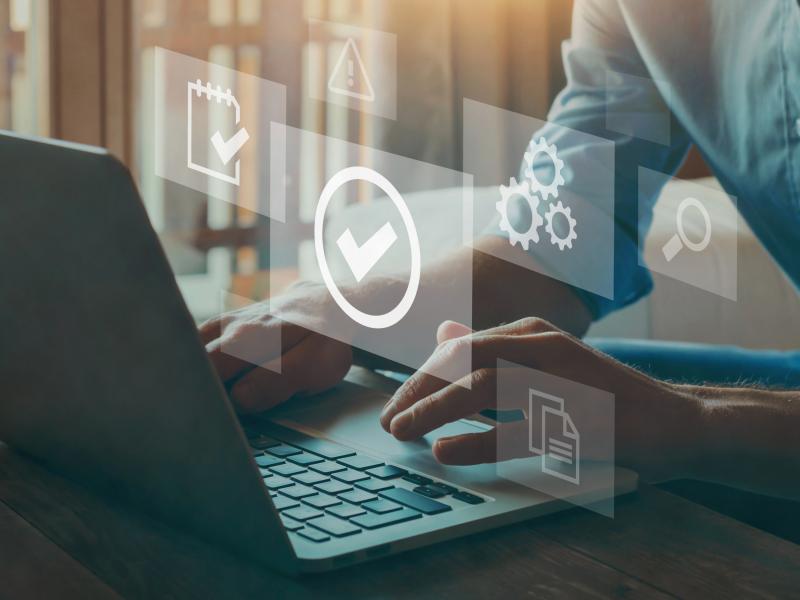 You are in control
AXIS License Manager simplifies the complex and time-consuming task of license management and gives you full control. The straightforward interface is easy to navigate and gives you an instant overview of all information related to your annual subscription licenses, all in one place. So, you can rest assured that all your licenses are always compliant and active. And there is nothing to download or install, you can easily access it from a range of web browsers on your tablet or PC, helping you always stay aware and in control from anywhere.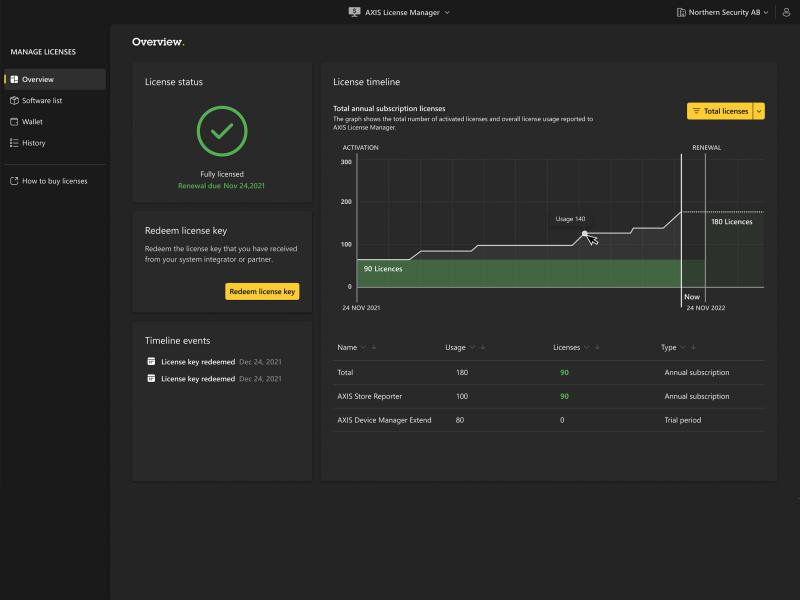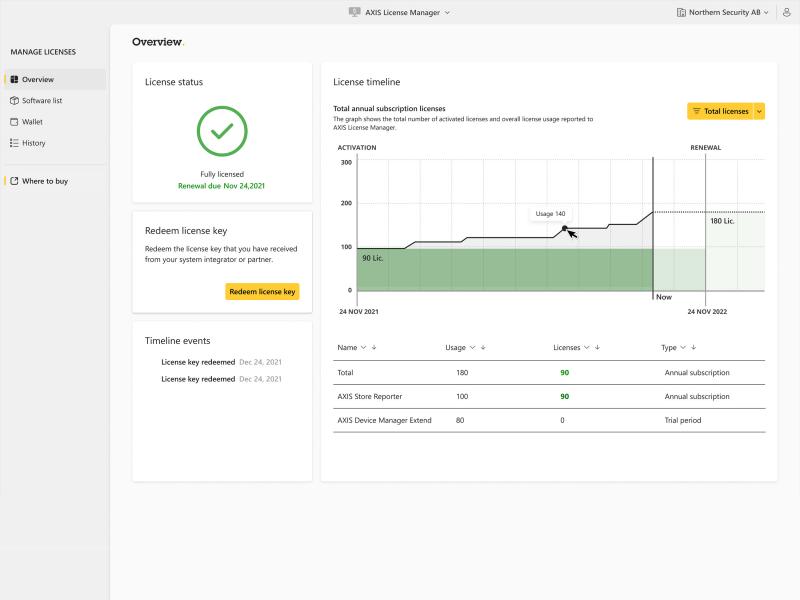 Clear overview of all your licenses
This versatile tool streamlines your license and renewal workflow, so there is no need to switch between different tools, which helps you optimize license lifecycle management. The dynamic dashboard shows real-time status and information about your active subscription licenses, such as past and upcoming calendar actions, license usage per software, and annual license growth per product. AXIS License Manager will notify you in advance anytime your input is required, so you are always aware of any upcoming events, such as renewal or if a trial- or grace period is ending. This removes the guesswork and enables proactive planning and informed budgeting.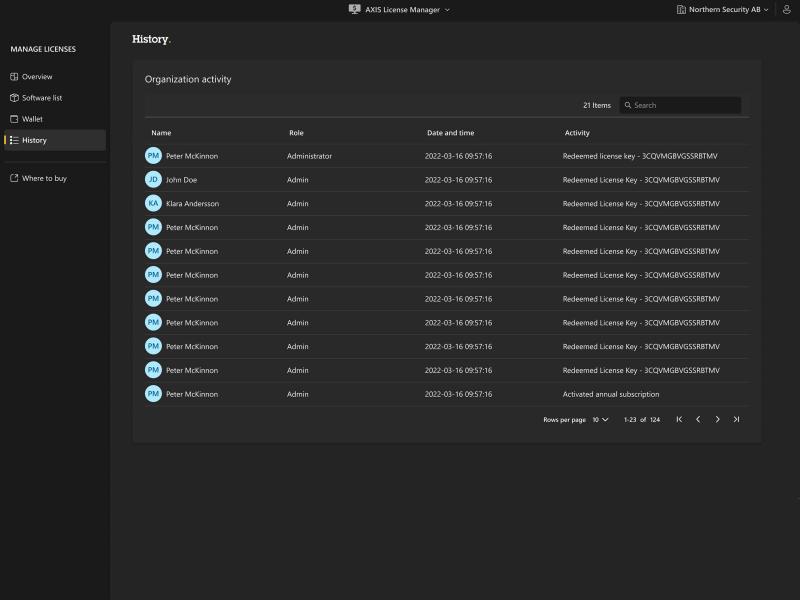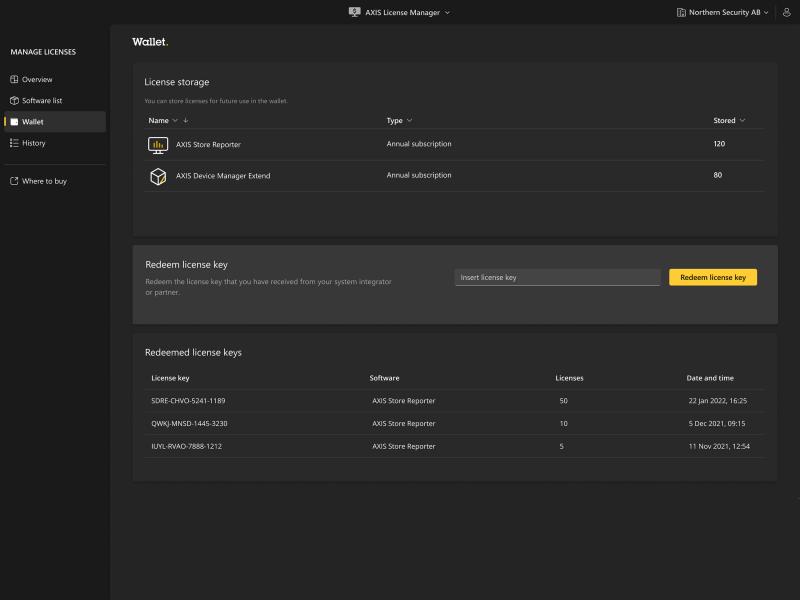 Cost-efficient operations
AXIS License Manager helps you work smarter with useful features for efficient monitoring and management throughout the license lifecycle. The history logs all license activity undertaken within your organization and provides an overview of the type of activity together with user data, role specification, and date. The wallet helps you manage the process of redeeming all your licenses and links them to their specific product. It also gives you a complete list of redeemed licenses added to your organization and helps store licenses that have been purchased but not yet redeemed. So, with instant access to your asset inventory, you can monitor your spending and have total cost control.
Compatible products
Customize, enhance and add functionality to your solution.
note
Compatible products listed below require an annual subscription license – this license is fully managed in AXIS License Manager. Please visit the relevant product page for more information on how to buy a license.
Support and resources
Need Axis product information, software, or help from one of our experts?
Supporting documents
Get datasheets, manuals, specifications and other resources for this product.
Go to product support
Technical support
Contact our support staff for efficient, one-on-one assistance with your Axis products.
Get in touch