AXIS Audio Manager Pro
Audio management software license for installation on your own hardware
Central control
Zone management
Scheduling
System health monitoring
Realtime configuration
AXIS Audio Manager Pro is the perfect choice for larger sites (up to 5000 speakers and 100 zones) and more advanced audio installations. It comes with an unlimited number of licenses, so you are free to grow your business to meet your needs.
AXIS Audio Manager Pro gives you the flexibility to install the software on the hardware of your choice or on a virtual machine. AXIS Audio Manager Pro will be installed as a service in your operating system. 
Central control
AXIS Audio Manager Pro lets you manage a large site and control all your audio devices from a single user interface. You can control device setup, zones, content, volume and scheduling. Plus you can monitor the status of all your Axis audio devices from that same interface, – 24/7: Thanks to connection to a standard network and health monitoring, you'll always know that every single speaker is working the way it should be.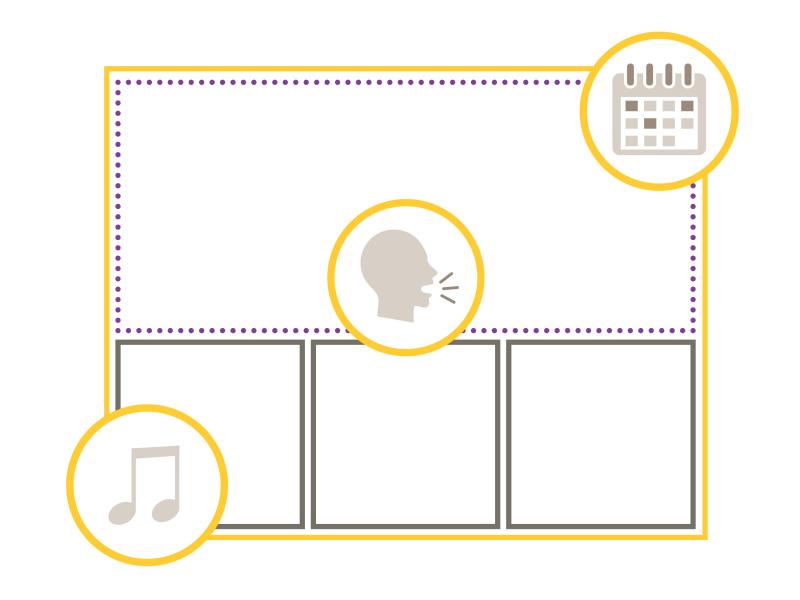 The right content in the right place
With AXIS Audio Manager Pro you can define many zones and play pre-recorded and/or live announcements or background music to any one or more of them. Or you can broadcast the same content to all your zones at once. A zone can comprise as little as a single speaker in a single room or as much as 5000 speakers throughout an entire building. You can address each zone separately or all of them at once. There are no technical limits to the number or size of zones or their distance from the server. The only limit is what works for you! Just one of the many benefits of connection to a standard network!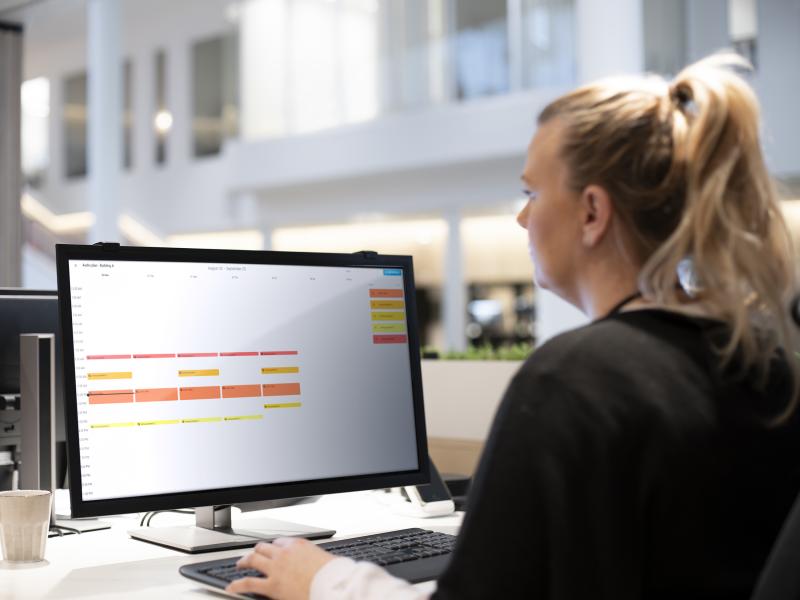 The right content at the right time
You can plan and schedule your content with great flexibility. Mix and match content like live and pre-recorded voice messages, signals, bells, background music, and radio streams. Use it to warn, instruct, inform, or simply create a pleasant atmosphere. You can also set rules for prioritization to determine which content takes precedence if there are two conflicting sources. So you can ensure, for example, that urgent messages such as emergency announcements, are always delivered in a timely manner. AXIS Audio Manager Pro makes it easy to make that the right messages are delivered to the right place at the right time.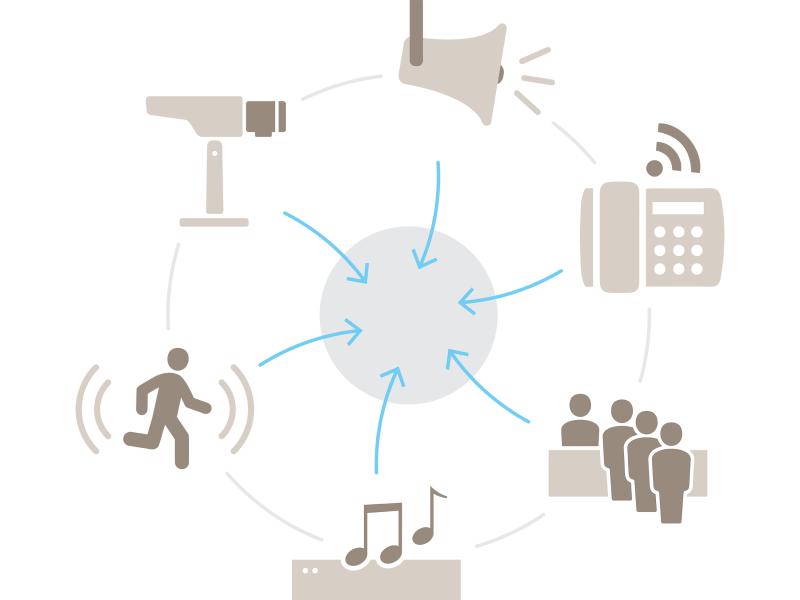 Easy integration with other systems
Axis network audio solutions support open protocols for easy integration with other systems.  For example, because your network audio solution is connected to your network and supports SIP, you can use your Voice over Internet Protocol (VoIP) phone system to make live announcements via your speakers from any phone in your setup.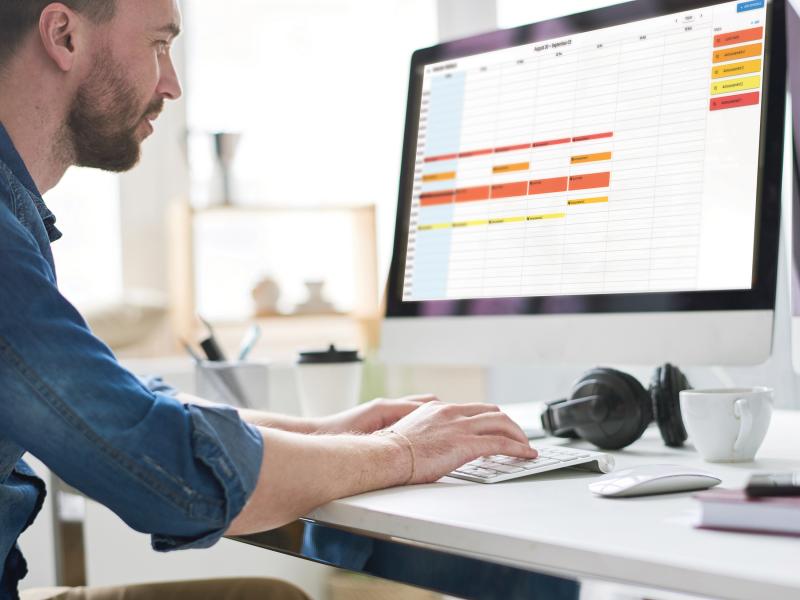 Grow – or change as you like
Is your business changing or expanding? Do you need to alter your network audio zones or scheduling? You can quickly update settings in the software to ensure you always play the right content, at the right time, and in the right locations. You can even make these changes in real-time – with no downtime. And since you can access the system with a standard web browser, you can do it from a remote location, without going on site.
Minimum recommended configuration
HW server
Processor: Intel Core i3 
Memory: 8GB 
Storage: 128GB SSD 
Operating system: Microsoft Windows 10 
Virtual machine
AXIS Audio Manager Pro is also compatible with:
VMWare ESXi  
Microsoft Hyper-V 
Microsoft Windows Datacenter 
Compatible products
Customize, enhance and add functionality to your solution.
Audio system devices
Microphones
Network speakers
No matches
Discontinued products
The following compatible products have been discontinued.
Audio system devices
Network speakers
How to buy
Axis solutions and individual products are sold and expertly installed by our trusted partners.
Want to buy Axis products?
Find resellers, system integrators and installers of Axis products and systems.
Find a reseller
Want to sell Axis products?
Interested in becoming a reseller? Find contact information for distributors of Axis products and systems.
Find a distributor
Become a partner
Are you a reseller, distributor, system integrator or installer? We have partners in nearly every country in the world. Find out how to become one!
Become a partner
Part number for ordering
| Name | Axis region | Part number |
| --- | --- | --- |
| AXIS Audio Manager Pro eLicense | AR, AU, BR, CN, EU, IN, JP, KR, UK, US | 02062-001 |
Download
note
When setting up your AXIS Audio Manager Pro system, we recommend that you use AXIS Device Manager. Once having AXIS Device Manager in place, next step is to download AXIS Audio Manager Pro ACAP, this is needed to connect your audio devices to AXIS Audio Manager Pro software. For more information see the online manual.
For migration to AXIS Audio Manager Pro 4.0, see Migration guide.
If you are new to AXIS Audio Manager Pro you can try it out for 30 days for free.
Free trial is valid for new customers only. 
For older versions of AXIS Audio Manager Pro, click here.
Support and resources
Need Axis product information, software, or help from one of our experts?
Supporting documents
Get datasheets, manuals, specifications and other resources for this product.
Go to product support
Technical support
Contact our support staff for efficient, one-on-one assistance with your Axis products.
Get in touch