Efficiency and security in smart buildings 
Commercial
Video surveillance in commercial buildings protects people and property, and with Axis solutions, it can also unlock efficiency and profits.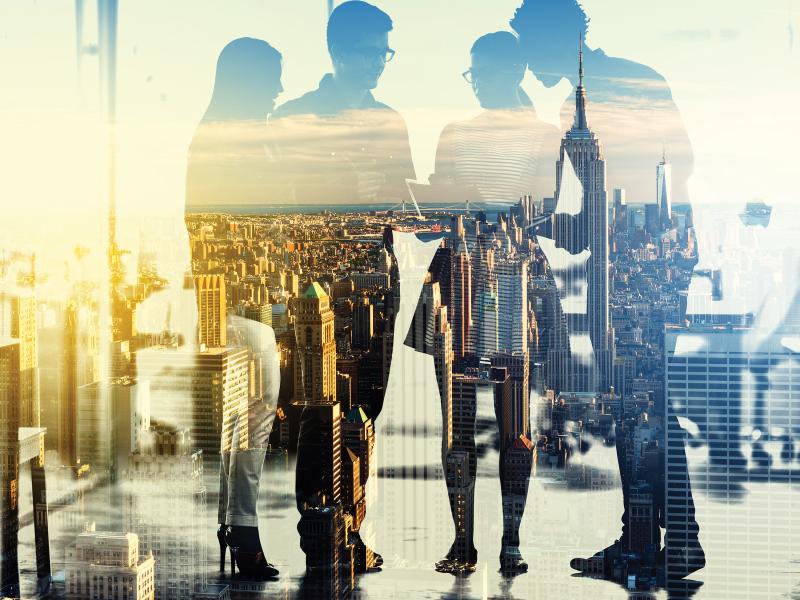 Video network solutions for commercial property
Our commercial security systems protect your properties, and with their combination of network cameras, accessories, and analytics they can protect your profits too. Axis IP technology lets you remotely monitor your buildings, control access, and link up with other devices to automate many property management tasks. Axis solutions are also inherently adaptable and scalable. All our products are built on open standards, so they integrate with other products and software now and in the future. It means your Axis network can grow as your company develops, and that they are equally appropriate for managing a single unit or a massive organization.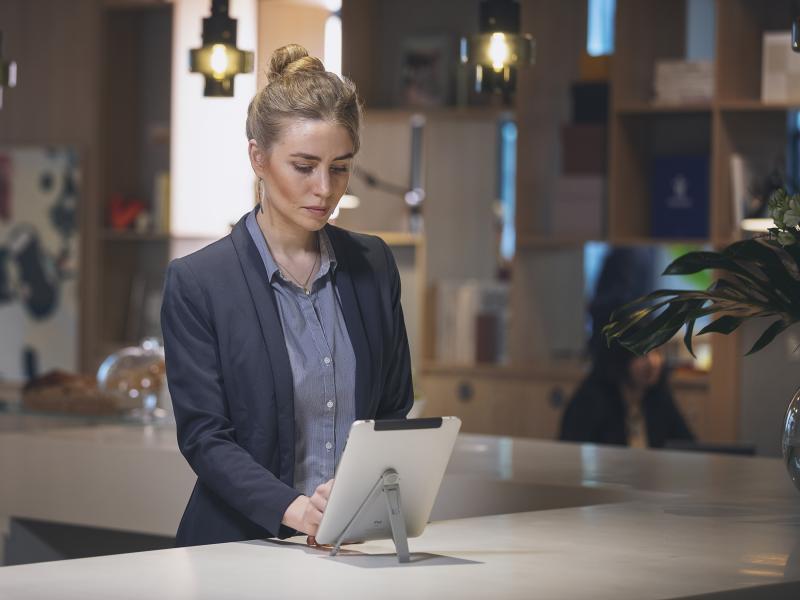 Smart buildings
The defining feature of a truly smart building is integration. Internet of Things (IoT) technology should form a network that supports buildings' operations. Axis technology is designed with this kind of integration in mind, so our IP video and audio solutions can be central components. We provide security in smart buildings with video surveillance systems that incorporate access control, networks speakers, and a range of intelligent analytics and alerts for comprehensive coverage. In addition to security, Axis IoT technology integrates with hardware and software to form a complete operating infrastructure and increase the value of your properties.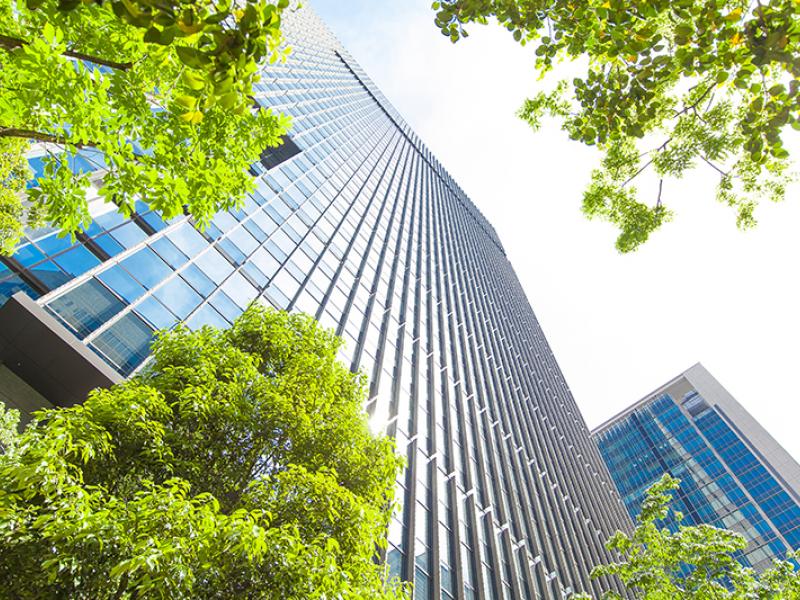 Managing buildings efficiently
Axis network technology opens up opportunities for automation and makes video surveillance in commercial buildings a smart investment. By combining high-definition cameras with other Axis hardware (such as network speakers and door stations), businesses can reduce the number of patrols needed to keep premises safe. On-board analytics can gather data about tenants and visitors, helping you make informed operational changes that, for example, improve workplace safety and optimize employee workflow. Axis can even help lower energy use, further reducing your costs and helping to meet your environmental goals.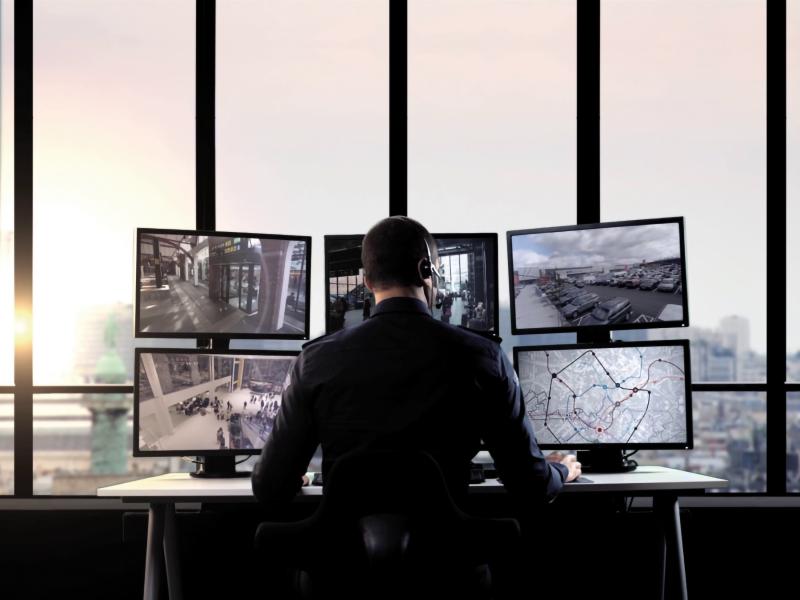 Security for your properties and your network
With a video surveillance solution from Axis, network cameras and accessories make your properties safer, even as you cut back on security patrols. The combination of cutting-edge technology and innovative analytics lets you remotely monitor entrances, halls, and corridors with equal precision. As well as protecting your properties, Axis ensures that your network is shielded from hacking and other cyber-attacks, by applying cybersecurity best practices and continuously addressing vulnerabilities and improving firmware. Our commitment continues throughout the life of our products, and we keep customers informed of security updates and services. 
Commercial
Merani office building
Commercial
Hustler Equipment
Hustler HQ adds Axis access control, network camera systems and AXIS Camera Station to growing business and changing needs.
Explore this story
Commercial
Enterprise Park, Inc.
Enterprise Park boat/RV storage facility steps up security and customer service with an Axis end-to-end solution.
Explore this story