AXIS Q16 Box Camera Series
Outstanding and flexible box cameras
Top-of-the-line box cameras
Forensic WDR, Lightfinder, and OptimizedIR
Built-in cybersecurity features
Robust and weather-resistant models
Wide variety of lens alternatives
Outstanding video in complex lighting
From traffic surveillance to airports, AXIS Q16 Series offers excellent image quality ranging from 2 MP to 20 MP resolution. With outstanding performance in demanding conditions and Q-line functionality, these indoor and outdoor-ready box cameras are ideal for a wide range of scenarios. Including Axis Forensic WDR, they ensure perfectly balanced video quality in scenes with strong light variations. Plus, with Lightfinder 2.0, they capture outstanding forensic images in low light scenes. Furthermore, the series includes models with OptimizedIR for surveillance in complete darkness.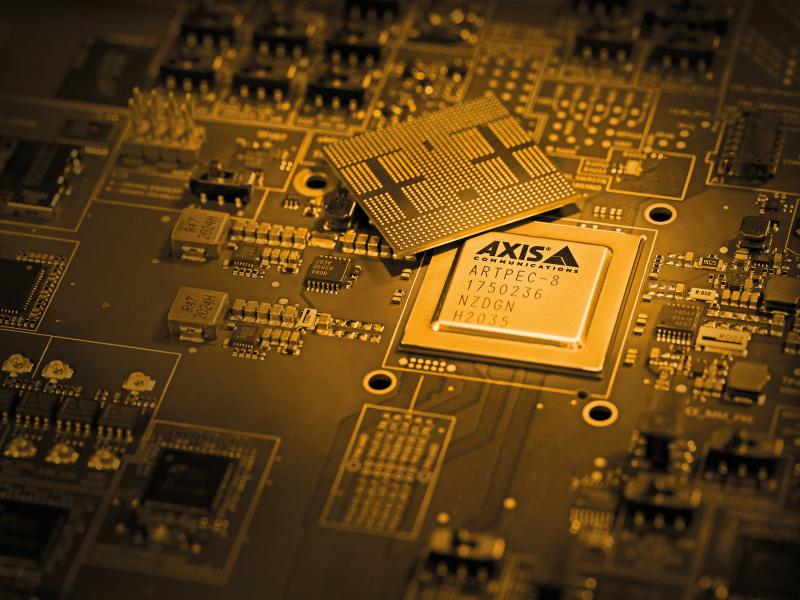 Advanced analytics with deep learning
AXIS Q16 Series includes models based on the latest Axis system-on-chip (SoC) offering advanced analytics based on deep learning on the edge. Featuring a deep learning processing unit (DLPU), they eliminate the need for expensive servers and allow for faster and more scalable systems. They also come with AXIS Object Analytics preinstalled for highly nuanced object classification enabling fast search in the VMS as well as reliable detection with fewer false positives. AXIS Q16 Series also includes a radar-video fusion camera that fuses two powerful technologies to provide accurate 24/7 detection and deep learning-powered object classification.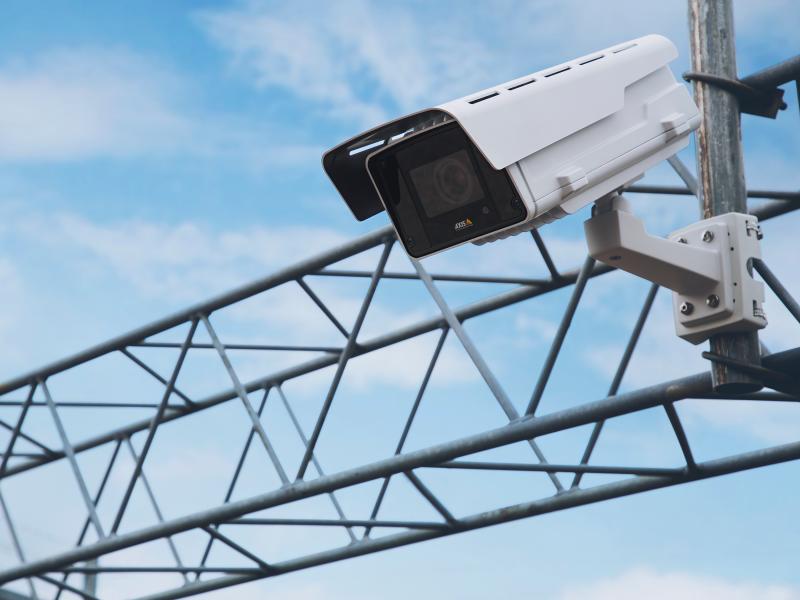 Robust and Secure—indoors and out
These high-performing cameras come with built-in cybersecurity features to prevent unauthorized access and safeguard your system. For instance, Axis Edge Vault protects your Axis device ID and simplifies authorization of Axis devices on your network. And they include a Trusted Platform Module (TPM) that is FIPS 140-2 level 2 certified. The series also offers outdoor-ready models enclosed in robust, impact-resistant IK10-rated casings. With IP66, IP67, NEMA 4X, and NEMA TS2 ratings, these water-resistant, weatherproof cameras can withstand winds up to 60 m/s. 
 
Compare products
| | AXIS Q1615 Mk III | AXIS Q1615-LE Mk III | AXIS Q1656 | AXIS Q1656-B | AXIS Q1656-BE | AXIS Q1656-BLE | AXIS Q1656-DLE | AXIS Q1656-LE |
| --- | --- | --- | --- | --- | --- | --- | --- | --- |
| Max video resolution H.264 | 1920x1080 | 1920x1080 | 2688x1512 | 2688x1512 | 2688x1512 | 2688x1512 | 2688x1512 | 2688x1512 |
| Max frames per second | 100/120 | 100/120 | 50/60 | 50/60 | 50/60 | 50/60 | 50/60 | 50/60 |
| Image sensor size | 1/2.8 | 1/2.8 | 1/1.8 | 1/1.8 | 1/1.8 | 1/1.8 | 1/1.8 | 1/1.8 |
| Lens mount | CS | CS | CS | CS | CS | CS | CS | CS |
| Horizontal field of view | 116 - 40 | 102 - 40 | 120-47 | | | | 96-44 | 113-47 |
| Alarm inputs/outputs | 4 | 4 | 4 | 4 | 4 | 4 | 4 | 4 |
| Lightfinder | Lightfinder 2.0 | Lightfinder 2.0 | Lightfinder 2.0 | Lightfinder 2.0 | Lightfinder 2.0 | Lightfinder 2.0 | Lightfinder 2.0 | Lightfinder 2.0 |
| Zipstream | | | | | | | | |
| Two-way audio | | | | | | | | |
| TPM | | | | | | | | |
| Electronic image stabilization | | | | | | | | |
| Axis Edge Vault | – | – | | | | | | |
| Analytics compute capability | DLPU | DLPU | DLPU | DLPU | DLPU | DLPU | DLPU | DLPU |
Documentation
Datasheet

---

AXIS Q1615 Mk III Network Camera

(pdf) 299.33 KB

AXIS Q1615-LE Mk III Network Camera

(pdf) 404.41 KB

AXIS Q1656 Box Camera

(pdf) 310.94 KB

AXIS Q1656-B Box Camera

(pdf) 370.08 KB

AXIS Q1656-BE Box Camera

(pdf) 391.01 KB

AXIS Q1656-BLE Box Camera

(pdf) 426.89 KB

AXIS Q1656-DLE Radar-Video Fusion Camera

(pdf) 1.41 MB

AXIS Q1656-LE Box Camera

(pdf) 433.23 KB

Manuals

---

AXIS Q1615 Mk III - Installation Guide

(pdf) 1.61 MB

AXIS Q1615-LE Mk III - Installation Guide

(pdf) 4.47 MB

AXIS Q1656 - Installation Guide

(pdf) 2.76 MB

AXIS Radar Autotracking for PTZ - User Manual

(pdf) 107.05 KB

AXIS T92G20 - Repainting Instructions

(pdf) 939.72 KB

Installation Guide AXIS Q1656 BE Box Camera

(pdf) 28.13 MB

Installation Guide AXIS Q1656-LE Box Camera

(pdf) 26.44 MB

Installation guide AXIS Q1656-DLE Radar-Video Fusion Camera

(pdf) 22.7 MB

Repainting Instructions AXIS Q1656-LE

(pdf) 1.45 MB

Brochures

---

How a "blind" technology keeps an eye on your premises. (Radar e-book)

(pdf) 2.43 MB

Product comparison tables

---

Product Comparison Tables - Q4 2023

(pdf) 9.16 MB

White papers

---

Image stabilization

(pdf) 238.84 KB

Radar in surveillance

(pdf) 795.61 KB

Understanding P-Iris

(pdf) 2.14 MB

i-CS lenses

(pdf) 171.69 KB