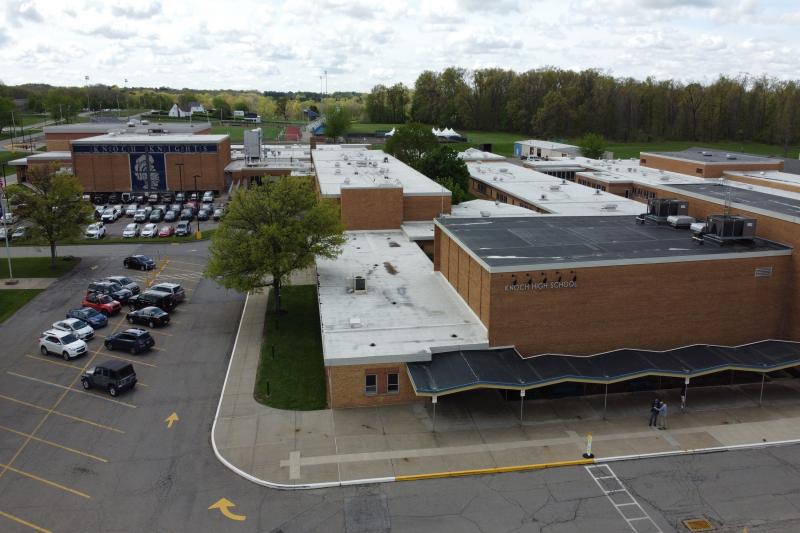 A lesson in creating a cohesive, modern surveillance system
Organization:
Knoch School District
Location:
Saxonburg, Pennsylvania, United States
Customer need:
Property and asset protection, Personal safety
Saxonburg, Pennsylvania, United States,
Knoch School District replaced a mix of legacy analog camera systems with an Axis end-to-end solution. They reduced camera count, increased coverage, and saved nearly $60K in cabling costs and licensing fees.
Mission
Knoch School District's patchwork of aging analog camera systems needed replacing. Video clarity was poor. The systems did not work together. The video recording equipment was so old that it was hard to find parts to keep it up and running. The school district wanted to rip and replace its legacy technology with a fully integrated system of high-resolution, network-based cameras and an intuitive, full-featured video management system to simplify monitoring the multi-building campus. 
Solution
STEP CG, a technology engineering firm and Axis Communications partner, proposed an Axis end-to-end surveillance solution. It included the Axis dome, as well as multidirectional and panoramic cameras, to greatly increase coverage and reduce the number of cameras needed to secure the campus. Forensic wide dynamic range and infra-red illumination features enhanced the image clarity in bright sunlight, shadow, and darkness. Axis network recorders preloaded with AXIS Camera Station video management software streamlined set up, archiving, and retrieval. Security and authorized staff could view and control the cameras through AXIS Camera Station on their desktops.
Result
Replacing their old analog cameras with Axis multidirectional and panoramic cameras allowed the district to reduce its camera count from 200 to 150 while increasing its viewpoints to 337. It also saved the district almost $60,000 in wiring costs and licensing fees. The cameras' enhanced features enabled security to monitor previous blind spot areas where students tend to congregate. The clarity of the video has helped the administration quickly address roughhousing and disturbances like the triggering of a fire alarm during dismissal.
We replaced 200 analog cameras with 150 Axis ones but increased the views on our campus to 337. That switch saved us almost $60,000 in wiring and licensing costs.
Director of Technology for Knoch School District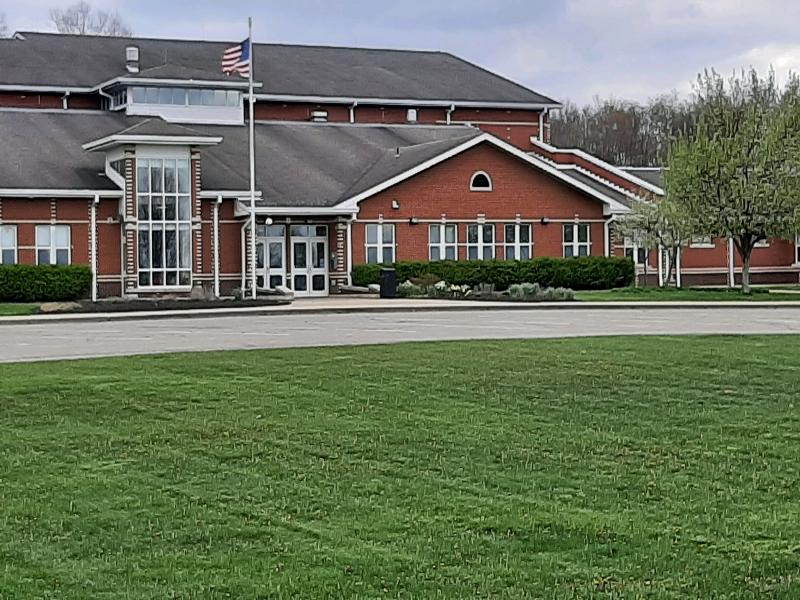 Drawing 5 communities into 4 schools on 1 campus 
The rural school district in southern Butler County lies about forty miles north of Pittsburgh, Pennsylvania. It serves about 2,100 students drawn from five adjacent communities. Its four district schools reside on a single campus: South Butler Primary School for grades K-3, South Butler Intermediate Elementary School for grades 4 and 5, and Knoch Middle and Knoch High School which share a building.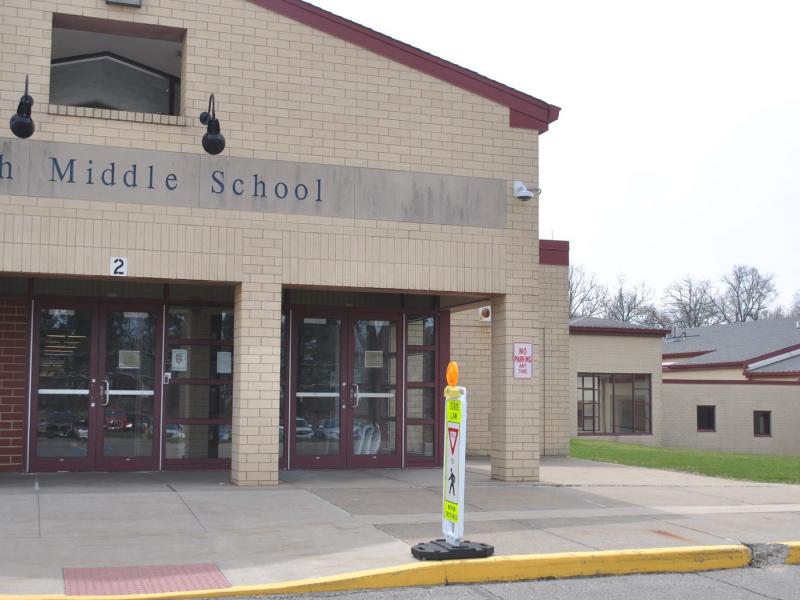 "Even though our district is very rural, we have a busy public road that runs through the middle of our 125-acre campus," says Roger Myers, Director of Technology for Knoch School District. "Having a good, functioning security system is important for safety and security."
Over the years, as money became available, the district built a patchwork system of analog cameras and video recording equipment to monitor the campus. But it was clear that the technology had reached its end of life. "Image quality had really deteriorated," shares Myers. "The recording equipment was difficult to keep online. Parts were hard, if not impossible to get."
After reviewing several bids for a new system, Knoch School District chose an Axis end-to-end solution proposed by STEP CG. "The thoroughness of their proposal and their onsite demonstration of the Axis technology really put them over the top," states Myers. "They took our 40 pages of detailed specifications and designed a solution uniquely engineered to our needs." 
For instance, one of the issues that STEP CG's surveillance plan addressed was non-square hallway intersections and stepdown corridors – the result of decades of building renovations. For those locations, the integrator recommended the fisheye AXIS M30 series cameras that would give security officers a full panoramic view of those corners and corridors.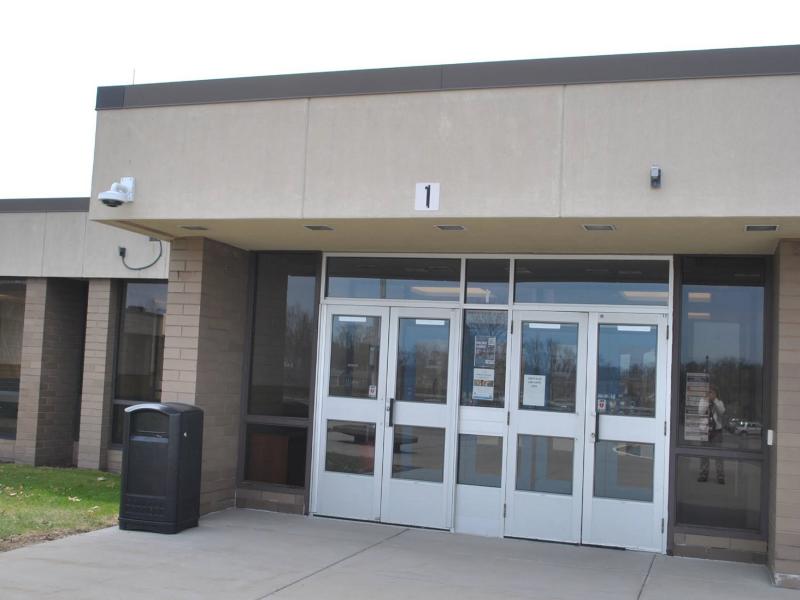 Laying out a blueprint for success
"We used AXIS Site Designer as a key component of our sales pitch," explains Jane Jordan, Regional Account Executive for STEP CG. "The software enables us to upload building floor plans and populate them with camera locations that South Butler wanted to cover."
AXIS Site Designer let STEP CG swap out camera models to show Myers which cameras would provide the best coverage for each area. "We could even show security officers the views the cameras would see when zoomed in and out in different places," says Jordan. "No other vendor could give them that level of detail."
To ensure comprehensive coverage of the campus, STEP CG installed a mix of Axis high-resolution dome cameras and megapixel multidirectional and panoramic cameras. Security staff monitors the cameras through AXIS Camera Station video management system. STEP CG set up a credentialing system for Knoch School District to control who would have authority to access and redirect cameras and offload video clips.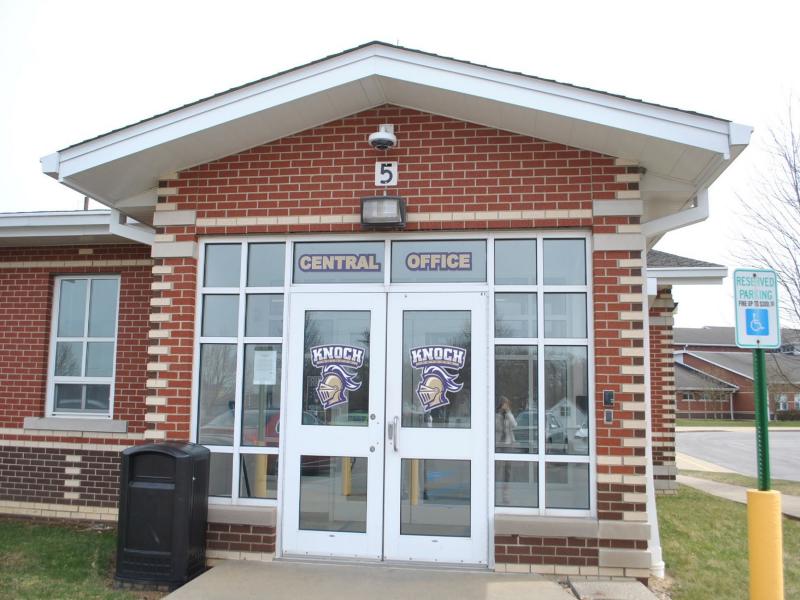 Economizing without compromising
As a small district with limited financial resources, the multidirectional cameras have allowed Knoch School District to do more with less. "We replaced 200 analog cameras with 150 Axis ones but increased the views on our campus to 337," shares Myers. "That switch saved us almost $60,000 in wiring and licensing costs."
Myers feels the Axis cameras are helping the district greatly improve child safety, especially when students are playing and gathered outdoors. "The views from our old outdoor analog cameras were very narrow," says Myers. "The new AXIS P37 multidirectional dome cameras give us great panoramic views of the area, especially when the kids are out at recess, which is really important for security."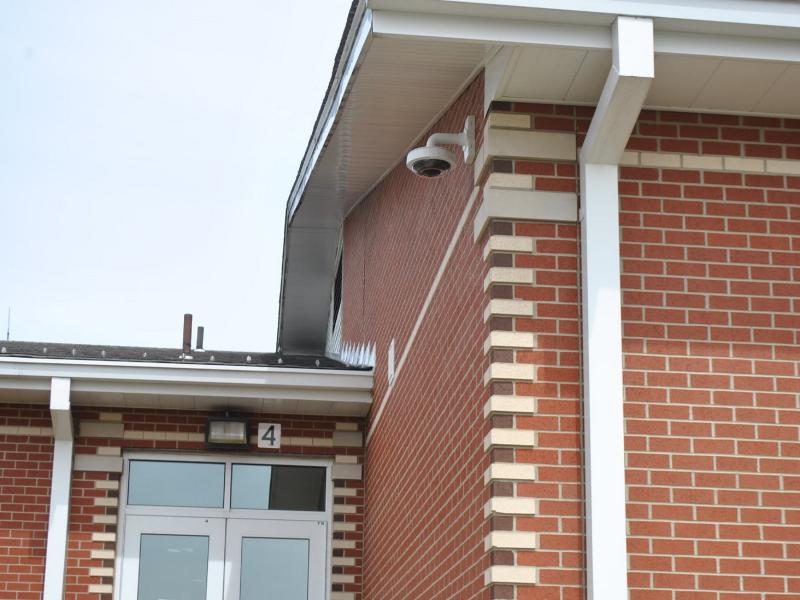 Conserving bandwidth and storage
Knoch School District made the strategic decision to run its Axis cameras in continuous recording mode to ensure the campus maintains 24/7 surveillance. "To conserve storage on our network video recorders, we take advantage of a built-in feature on the cameras that lets us automatically record in a low-resolution when there's no activity in the field of view," says Myers. "When the cameras detect motion, however, they instantly switch to high-resolution mode to capture more detail."
Tracking property during metal detector screening 
As a security precaution, students entering the middle and high school building go through a TSA-type screening. Axis cameras monitor the operation to make sure that personal property like Chromebooks, wallets, keys, and backpacks are handed back to the rightful owner.
"Mix-ups happen occasionally," admits Myers. "Without a camera in place, it would be really hard to track down who mistakenly picked up the wrong items. Now security can simply check the footage and see immediately if someone took a different bag than the one they walked in with."  
Solving an alarming incident
Because the school principals take a very proactive approach to safety and security, most incidents caught on camera to date have been minor. Occasionally the camera might catch a student roughhousing. In those instances, the individual would be brought to the office and held accountable for their actions.
There was one memorable event, however, where a strategically placed camera actually showed a student NOT accountable for his action. "It was actually rather funny," recalls Myers. "A fire alarm was set off at the high school at dismissal time. The alarm system immediately indicated which alarm was pulled, so, security directed their attention to the camera covering that general area."
The camera not only showed which student did it but how it happened. It turned out that as a young man was passing by in the crowded hallway, the dangling strap on his backpack snagged on the handle of the alarm. The student had no idea he was the cause of the uproar.
"If you looked at his expression you could see he was as shocked as everybody else when the alarm went off," says Myers. "That kind of quick investigation and resolution would never have been possible with the old camera system."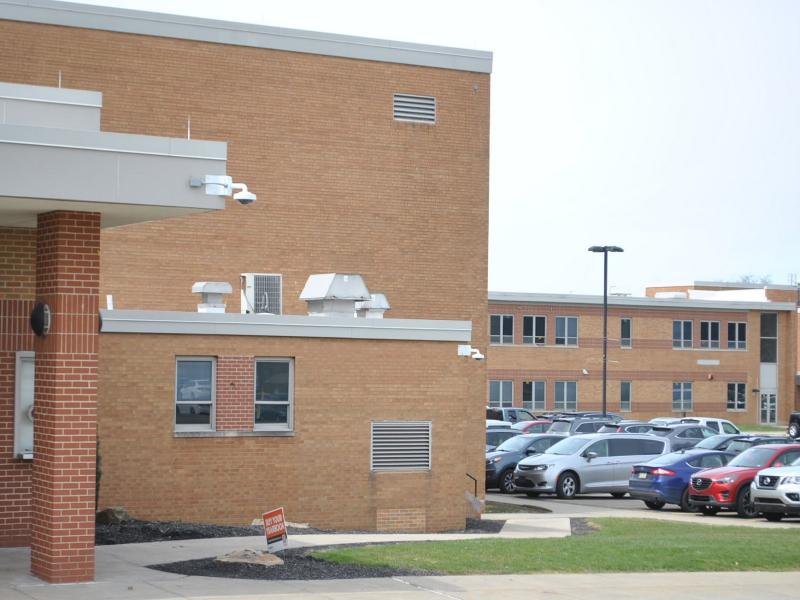 Bringing outlying systems into the Axis solution
"We've really appreciated STEP CG's knowledge and expertise on this project," says Myers. "Any questions we posed or challenges our buildings presented, they showed us ways to achieve our goals. Working with STEP CG and the Axis products has been a great experience." 
As money becomes available, Knoch School District hopes to replace their remaining standalone cameras with Axis cameras and pull those into their AXIS Camera Station solution. Currently, each school maintains a separate third-party vendor camera/intercom system and viewing software at its captured entrances to screen visitors coming into the building. There is also a separate camera system for the student parking lot.
"Eventually we'd love to integrate all those areas into our new Axis solution," says Myer. "Being able to monitor all the cameras from one portal will make it a lot simpler to manage security campus-wide."
Our partner organizations