Making forensic search more widely accessible
Accelerate video investigations with solutions that suit your requirements
Forensic search
Axis forensic search offerings are designed to accelerate forensic investigations. Available in Axis and third-party video management systems, they give you complete control allowing you to efficiently search for objects, people, attributes, movement, incidents, and more in a scene. Plus, it's possible to securely recover and share video evidence.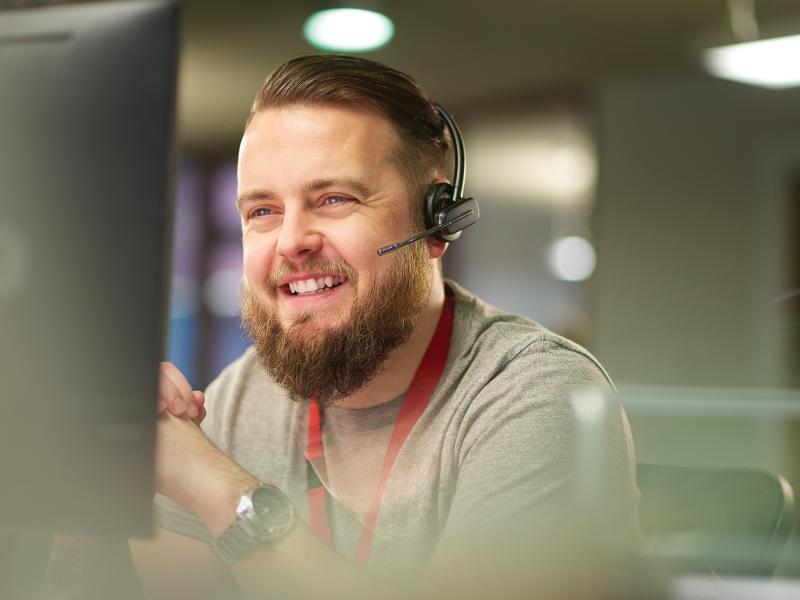 Speed up your search
Even if you only have basic information, our forensic search offerings help speed up your investigation and ensure you find the evidence needed. They allow you to continually change the search criteria, even while a search is in progress, using various metadata terms, search criteria, and attributes.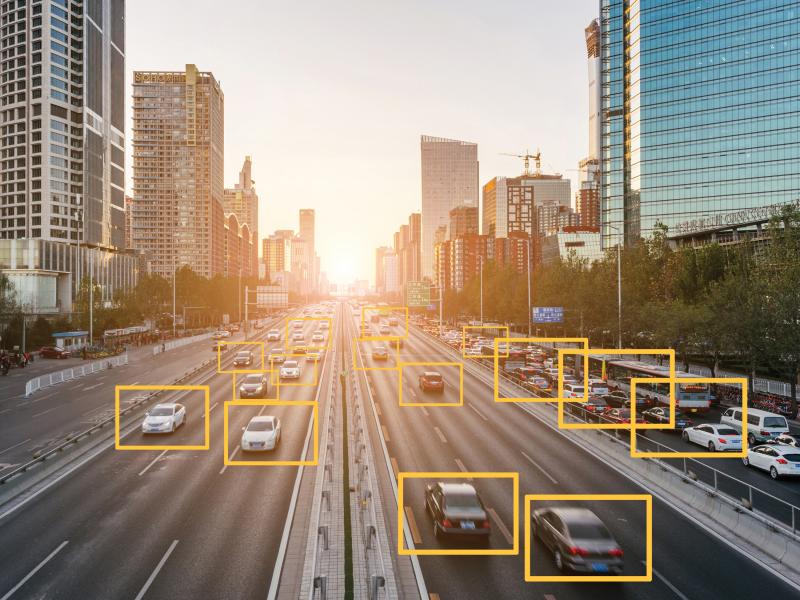 Quick search results in Genetec and Milestone
Our forensic search integrations with third-party partners generate metadata from Axis deep learning cameras and send both the metadata and video streams to the VMS. Two examples of these integrations are AXIS Optimizer forensic search for Milestone plugin and AXIS Forensic Search for Genetec. They're ideal when only basic facts are known about an incident, such as the location it took place. Both deliver object classification and motion object tracking metadata directly from Axis cameras to the VMS, cutting costs for analytics servers. Searches can be based on objects, people, or incidents in a scene.
Typical system setup

AXIS Optimizer for Milestone XProtect®
Optimizes Axis and Milestone systems
Learn more

AXIS Forensic Search for Genetec
Axis devices accelerate forensic search in Genetec
Learn more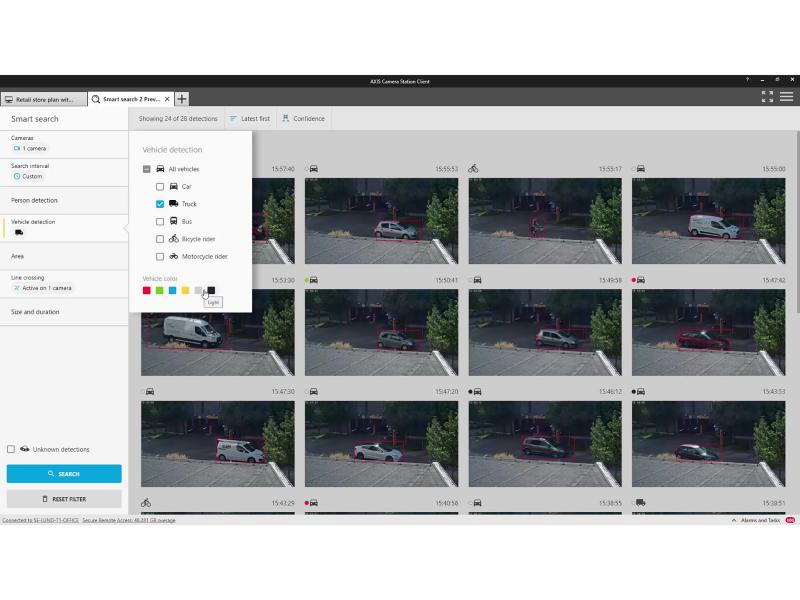 Granular object classification with smart search 2
From retail to manufacturing, smart search 2 in Axis Camera Station allows you to set several filters that help you to easily find persons and vehicles of interest from recordings captured on multiple Axis cameras. It works with most Axis cameras without the need for extra hardware, software, or licenses. Smart search 2 uses motion object tracking data from Axis cameras, and processes this further on the server-side, for instance, to classify people and vehicles. It's possible to enhance performance with extra server capacity or using a more powerful Axis machine learning or deep learning camera.